Thank God It's Friday: Autumn events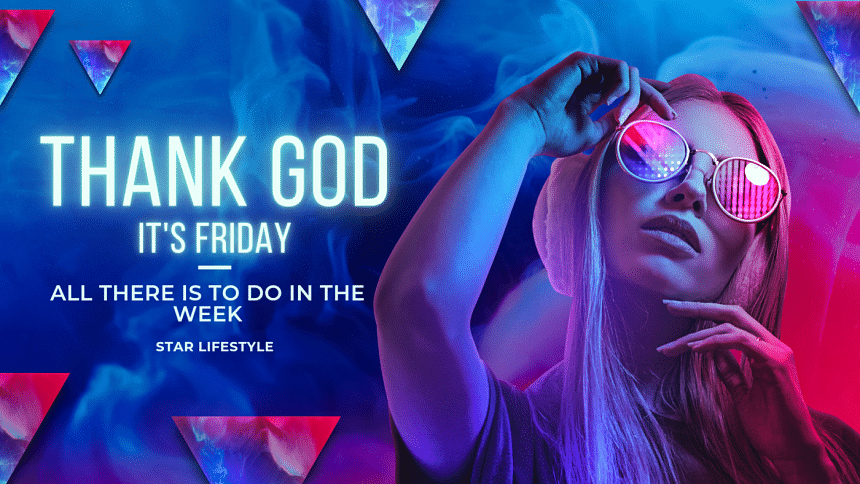 Comedy Open Mic | Stand Up Dhaka | Fatty Bun
Date: Tuesday, 18 October 2022
Time: 8 PM
Fatty Bun welcomes you to enjoy stand-up comedians practicing new jokes every Tuesday. JCI Dhaka Aspirants and Stand Up Dhaka has partnered to look for aspiring humourists, stand-up comedians and bring them to you.  Participants and guests are requested to fill a form. If you want to come and watch — https://forms.gle/RiK7GDbLUVeAYWT5A; if you want to tell some jokes — https://forms.gle/tFuSDuFZPP3CTefK9
Rules of participation — Please keep your humour clean, Don't dive deep into interacting with the audience and scare them off. Please keep your timing in mind. New participants with less than 5 appearances get 3 minutes; those with more than 5 appearances get 5 Minutes.
KrayonMags' new campaign "Oshomoyer Daak" powered by Daraz
Date: 19-21 October, 2022
Venue: Bishwo Shahitto Kendro
KrayonMag, a social story-telling platform, has once again launched a cause-driven campaign called "Oshomoyer Daak" with the goal that not everything from the past should be lost and that cultures and heritages can still be practiced in modern times by adding contemporary touches.
The practice of letter writing is on the verge of becoming obsolete as digitisation advances. The days of postmen delivering letters on bicycles with yellow envelopes or crinkling sound are just memories. In this age of e-mails, and text messages, no one writes letters to anyone anymore. Handwritten postal letters are going through a difficult phase. And it is exactly for this reason that KrayonMag has launched this call-to-action campaign, in which people from all over the country has participated and written letters to keep the age-old practice alive.
KrayonMag has suggested a few topics for the letters as well, some of which are related to the SDG goals, such as gender equality, mental health, climate change, education system, and peace not war." Shortlisted letters will be displayed at Bishwo Shahitto Kendro from 19-21 October 2022, which is an open for all event.
Autumn Fest
Date: 21-22 October 2022
Time: 11 AM - 11 PM
Venue: Cafe Eden
Cafe Eden brings you another exquisite exhibition of clothing, jewellery, and accessories on 21 and 22 October 2022. Get ready for the most anticipated event of this year.