#Decor
SutarKabbo — Weaving dreams into reality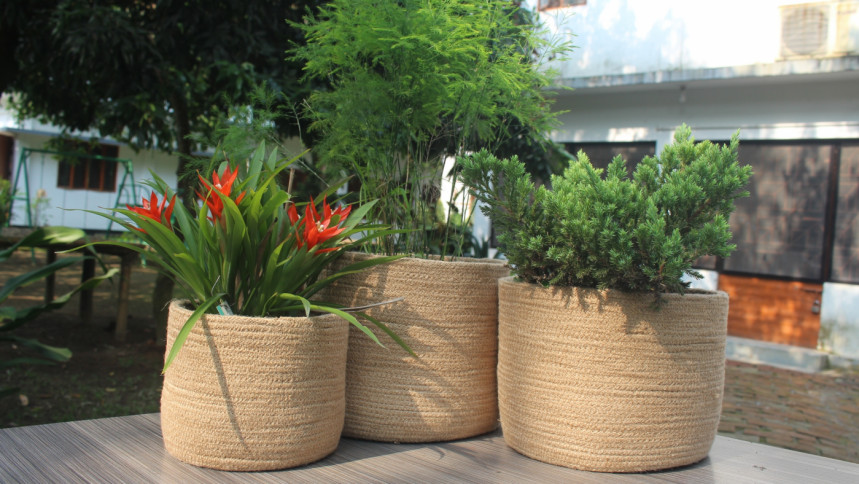 Bangladeshi weavers and artisans are a powerhouse of talent and creativity. Although especially known for their Nakshi Kantha needlework, they excel at most other traditional, artistic forms of stitching as well. Four old friends, Shirajum Munira, Fardous Ahmed, Rahmatul Alam and Nusrat Jahan, recognised the strength in this ancient heritage and instantly knew what they had to do, to lend due recognition and visibility to artisans and their work. They decided to form SutarKabbo, an establishment where rural craftswomen would be trained to create quality handicrafts and sustain their livelihoods through their skills.
Ever since its conception in 2017, SutarKabbo has been in the business of promoting mesmerising handicrafts by rural artistes, in healthy working conditions, with fair pay and keeping the environment in the forefront of all that they do.
"We wanted to revive the golden culture of weaving in rural Bangladesh and eco-friendly products like jute are gaining so much popularity now that we knew this was the best way to come together, to give back to our community," says Shirajum Munira, chairman of SutarKabbo.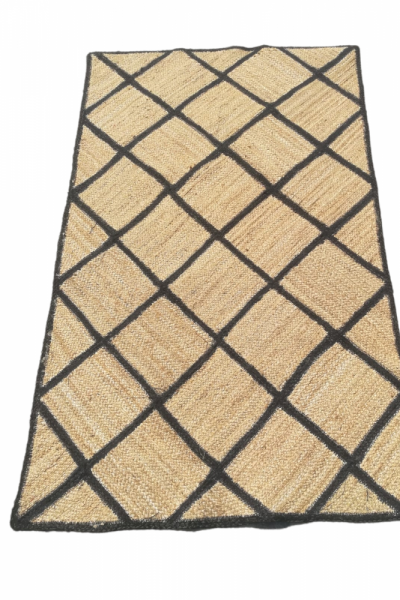 From its humble start as a small size manufacturer and supplier of modern home furnishings products, the business has grown, diversifying from rugs to jute crafts, wooden crafts, furniture, gifts, metal crafts, jewellery, decorative hangings, and woollen crafts of home decor and lifestyle products.
The initiative now aims to expand their line to include shahi table runners, native to Thakurgaon, Baliadangi, and jute bags, both of which will be available very soon in their showrooms and reseller points. Until now, more than 175 rural women have been trained under the initiative and the number is expected to only grow in the coming time.
No training fee is taken from the rural women coming to learn under the expert tutelage of their teachers. Instead, the best out of the students are retained by SutarKabbo to work with them.
"We have a number of success stories to share. Mostly all the women who come to us belong to the poorer section of the economy and they believe that they can develop their lives through this initiative. One such student has learned the craft so well that we have retained her on our monthly payroll as 'master'," said Munira.
SutarKabbo has showrooms in Dinajpur, and Mohammadpur, Dhaka and they supply their products to a number of resellers in the country. "We never short sell our craftswomen. We sell their creations at a good price and also set fair rates for our resellers — going above or below these prices will nullify any future contracts with them."
The SutarKabbo initiative is as challenging as it is rewarding. Largely self-financed until now, the proprietors are looking for other ways to finance their venture and keep up with the growing praise and popularity of the project. "We have recently applied for the special loan that the government provides to the SMEs at low rates of interest and are confident that we will get it."
SutarKabbo is also exploring other options for obtaining loans provided to working women at low interest rates and are active members of Joyeeta and SME Foundations, and the JDPC to that effect. The business has also won an accolade for the "Best Stall for Jute Goods" at the SME fair of 2021.
Initiatives like SutarKabbo are established to empower women and give them a sense of belonging through a thriving artisan community, and strive to promote and showcase their talent on the global platform. Through their creative flair and diligent efforts, the rural artisans of Bangladesh are giving flight to their dreams and SutarKabbo is there with them every step of the way, acting as the wind beneath their wings.
Photo: SutarKabbo