Plants keep dying on you? Here's 5 apps that can help you with the plants
Technology has made our lives a lot easier and more efficient. Whether you are a seasoned gardener or a beginner, gardening apps can be invaluable tools to enhance your horticultural experience. With a variety of features—from plant identification to tips for growing and maintaining various plant types— these apps can guide you to create and nurture a blooming garden.
Here, we have gathered a list of 5 gardening apps that can enhance your gardening experience and make it more fulfilling! 
Plant Parent: Plant Care Guide
If you are unsure about the perfect spot for a new plant or wondering how much sunlight a particular plant needs, the Plant Parent app has got your back! As a newcomer to the gardening scene, I was confused about where to place my peace lily and how many times to water it. This app helped me out with the correct guidance. Moreover, the Plant Parent app has a customised plant calendar and by using it, you can efficiently manage watering and fertilising schedules throughout the year.
Seek by iNaturalist  
Ever wondered about the name of a beautiful plant you came across? Or do you have a plant at home, but the name tag is missing? Many plants regularly come in front of our eyes, but seldom we are aware of their correct names and species. Seek by iNaturalist uses image recognition technology to identify plants and animals. All you have to do is simply open the Seek Camera and point it at living things like plants, birds, fungi etc. The app will quickly analyse the image and provide you with information about the identified organism.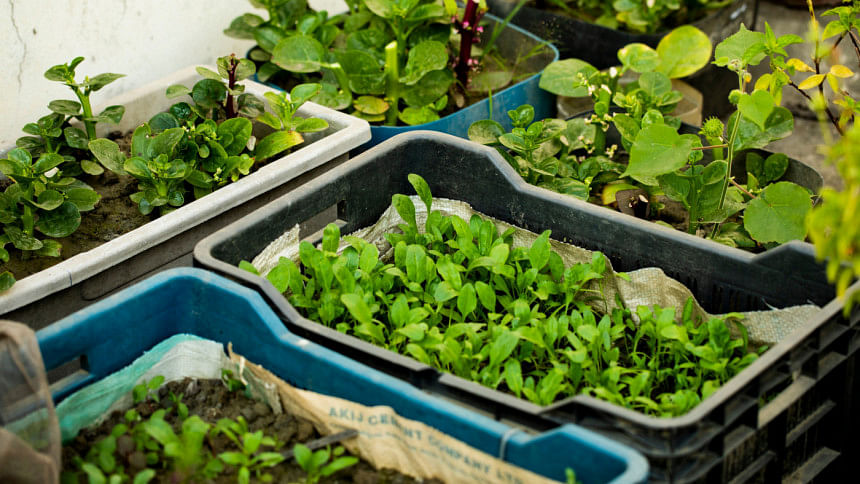 Planta – Care for your plants
Planta is a useful gardening app with a range of features, including smart care reminders, step-by-step guides, plant identification, and light meter assistance. This app is quite similar to the Plant Parent app. However, the feature that differentiates Planta from Plant Parent is its light meter, which helps you identify the right plants for every corner of your home and by understanding the light conditions of your rooms, you can select plants that thrive in either shade or sunlight, ensuring they receive the optimal lighting required.
Lovely: plants care journal
Do you love jotting down little details about your beloved plants? Well, this app has it covered for you. The Lovely: plant care journal app allows you to add notes, and photos, and track the growth of your plants. The automatic journal entries for watering, fertilisation, and other care routines help you stay organised and keep a comprehensive record of your plant care activities. Moreover, this app allows you to create profiles for each of your plants, including details such as the plant's name, location in your home, care reminders and photos. 
The feature I found the most interesting is its collection of beautiful pictures of houseplants, which can be an inspiration for us on how to decorate the interior with greenery.
iScape 
Whether you are a landscaping professional or a homeowner looking to improve your outdoor space, iScape allows you to design stunning and functional outdoor living areas. By using this app, you can visualise your landscaping ideas and make informed decisions before embarking on any project. Although the concept of landscape designing is new to me, I found the integration of 3D and 2D designs to blend my physical garden space with digital design elements quite useful.
iScape will be the perfect choice for landscape professionals as this app has a vast design inventory, including an extensive catalogue of plant images, textures, and landscaping elements to enhance the designs. 
To conclude, gardening apps can be indispensable companions for plant parents. With their user-friendly interfaces and plethora of features, these apps will elevate the gardening experience to a whole new level for you. Hence, if you have a love for plants and a desire to cultivate your green paradise, let these gardening apps help you foster a blooming garden.