Paying tribute to Humayun Ahmed and some of his iconic characters
On Humayun Ahmed's 10th death anniversary today, we share a heartfelt tribute to the maestro, penned many years ago. The tribute, still as relevant as it was back then, points out the immensity of love and affection that we hold for the 'magician of words'.
Rest in peace, sir.
One of the most loved storytellers in Bangladesh met a final silence on 19 July 2012. His pages are now over. The pen is down. On a Thursday night in July, a shocked nation sank into grief as the news of their favourite author and film-maker's death spread under a dark sky.
He was the writer who had opened the doors of Bengali fiction for many. It happened back in the early 2000s. I was a clueless ninth grader totally immersed in the worlds of Jeffrey Archer and Mario Puzo, after having said a final goodbye to The Secret Seven and the Hardy Boys. One day, while I was going through some of the old stuff my mother kept from her college days (which she stores in a forgotten section of a cupboard), a book named Amar Chelebela fell on my hands from a pile.
The first few lines caught my attention. The day was then reserved for reading the book, and by evening, an enigmatic writer had no clue that he had won yet another heart.
Then came a retired lecturer named Misir Ali, and a cheery fellow -- with serious issues -- Himaloy (or Himu). They were the friends I grew up with. Had I not opened that book, my respect and admiration for Bengali fiction would perhaps never have grown.
Like me, millions of readers have become loyal fans of Humayun Ahmed. To me, it was always the simplicity that attracted me to his stories. He wrote even the most complex things in a simple, down-to-earth fashion that made Humayun Ahmed a favourite among people.
That was the charm he played on us. Even in science fictions and stories of the liberation war, he used contexts, locations and characters so familiar and near to us that the write-ups hit right at the heart; they were always something everyone could connect with.
Interestingly, even the dedication note he used to write in the beginning of books usually told a tiny story, often a sincere, creative and jolly one.
Moreover, the crazy and exciting characters that he created made him a favourite. There was Baker bhai, through whom the creator took his characters' influence to a whole new level, which included protests against the fictional character's death penalty. That's how powerful his characters are.
Humayun Ahmed's death means the end of Misir Ali, Himu, Shubhro. No longer will we meet a curious old man explaining everything with sharp logic, and no more are we going to meet a jolly care-free guy in a yellow panjabi at the street-side pavement. They will be alive forever, but they will never have new stories to tell.
Misir Ali has now fully retired and taken an eternal rest from solving complex mysteries whilst Himu's tireless journey in the streets has met a tragic end.
Somewhere down the road, between logic and anti-logic, Bangladesh's legendary and elusive maestro has sunk into sleep forever.
By M H Haider
Voice behind the veils
She was no average woman. As an iconic representation of women's emancipation, Humayun Ahmed penned a character right out of the history books brought to million homes through television.
Elachi Begum, of Ayomoy fame, is someone who keeps fighting till the end, whether it is for the emancipation of the slave Moti, or establishing the rights of her husband's first wife or maybe her own.
Even at the prospect of her sister becoming her husband's wife does not unnerve her. She has the mind-frame to coax her way through all that is unfair.
Sara Zaker, in all possibility her most memorable television appearance, achieved all that, and even more, without losing her dignity. She is the represent to the Muslim renaissance of woman. One of Humayun's best.
By Pothbhola
The man we love to love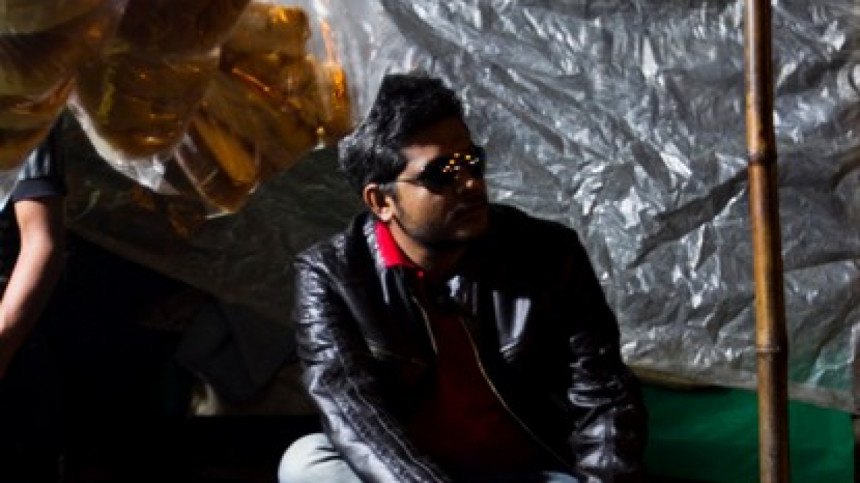 By all means, he could have been anyone. The token roadside Romeo, the average neighbourhood hoodlum. He could have been any other Bangladeshi man dressed in obnoxious shirts, speaking in obnoxious English, living out his no-gooder life at the end-of-alley tea stall. From the onset, Baker Bhai could have been the kind of man we would love to hate. Except that he wasn't.
One of Humayun Ahmed's most iconic characters, the story of Baker Bhai was brought to life by an impeccable Asaduzzaman Noor in the early 90s television edition of 'Kothau Kyeo Nei'. And while all Humayun Ahmed television serials of that decade enjoyed mass appeal, 'Kothau Kyeo Nei' succeeded not only in generating dedicated viewership, it moved and aggravated audiences to unprecedented levels. In an age of diminishing communal values, Baker Bhai's heartbreaking naiveté and selflessness, his almost Robin Hood approach to social justice and the sheer generosity of spirit with which he made everyone else's problems his own made him a character we would never fall out of love with.
Two decades later, as we revisit the charisma that was Baker Bhai, we cannot help but feel that whatever he may have appeared to be at first glance, he was anything but ordinary. We cannot help but feel that it was foolish to expect to hate him. Because if truth be told, he had us at hello.
By Subhi Shama
The colour yellow
If colours could speak, yellow would be the loudest voice in modern Bangladeshi literature.
Popularised by Himu, the yellow panjabi has come to have a persona of its own and it is this ability to create a character that is so unorthodox, so unlike anything we have ever seen in any other genre, that is the strongest testament to Humayun Ahmed's creative capacities.
The cryptic Himalay, in his absurd quest for greatness, is so dissimilar to anyone we know and yet so easily does he make an impression on his readers, that on a hot summer's afternoon or a full moon night, one might almost expect to see him walking barefoot on the streets of Dhaka.
The mystique surrounding Himu is captivating. His incomprehensible nonchalance and utter disregard for social conventions are things we have all secretly wished to emulate, even though we are painfully aware that no genetic make-up in the world would allow us to do so. It is through Himu that we can relieve ourselves of the mental fatigue that competitive, conventional existence entails and more importantly, it is through Himu that we can afford a glimpse of what we would truly like to attain in life -- liberty.
By Subhi Shama
Of logic and reasoning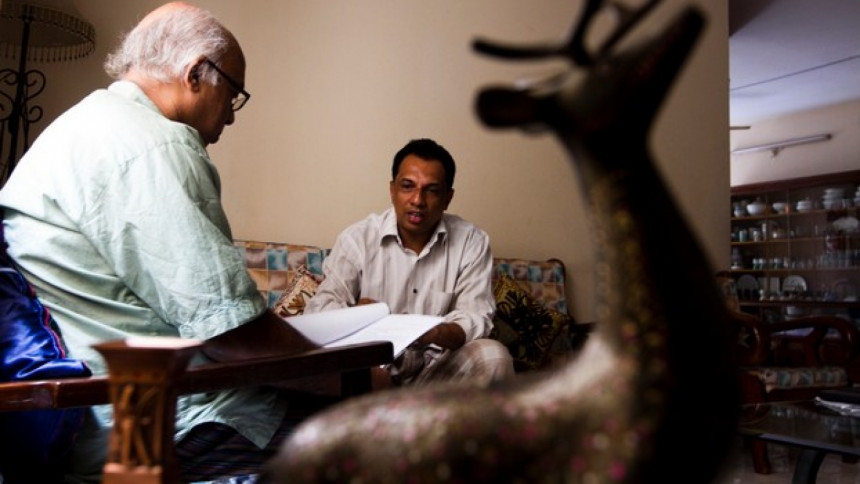 With a razor-sharp mind, nerves of steel and a father-like compassion, Misir Ali, as we all know, is the maestro who solves bewildering mysteries and unveils baffling tricks of the fascinating human mind.
A bachelor at old age, he spends his life in a small, shabby house, often spending his time reading. The only other living being is the child domestic help -- and it is one of Misir Ali's desires to educate him.
Misir Ali enjoys discussions with strangers about the unexplained, he is passionate about logic, reasoning and seeks answers to every puzzle that he is confronted with. He looks into human behaviour with stern perspective that isolates him from the rest.
In all possibility, his loneliness is by choice. A character that was first introduced in "Debi", Misir Ali unfolds with a quality that stands for the inquisitive human mind. In our quest for truth, in whatever meagre capacities, every champion of science is alone while the great sea of mystery is in front of him.
By M H Haider
Disclaimer: All character descriptions are subject to the interpretations of each writer's understanding of the essence of Humayun Ahmed's characters.