Oscars 2023 highlights for you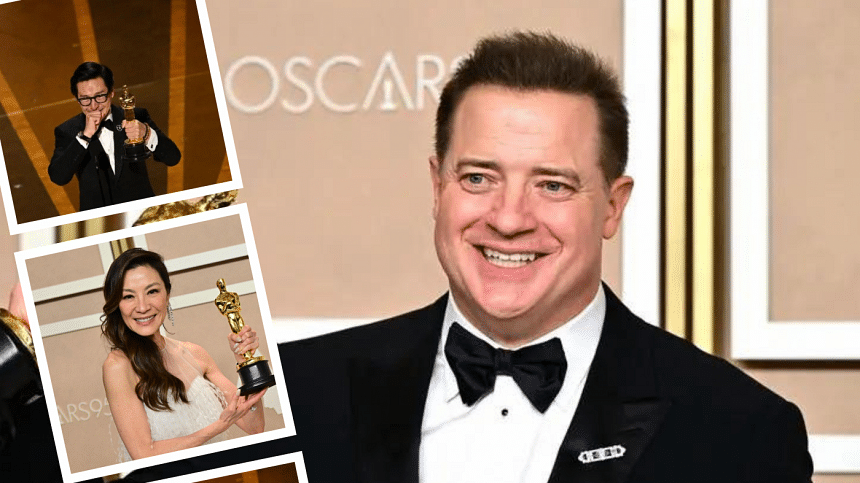 The 2023 Oscars have once again established Hollywood's status as the pinnacle of the motion picture industry but this year's event also demonstrated the growing influence of performers from different backgrounds and ethnicities as well as global directors. Hollywood, the centre of the film industry, has long been criticised for its lack of diversity, but the nominations for this year show that the industry is starting to acknowledge and value the contributions of artists from different backgrounds. 
The 2023 Oscars have emphasised the increasing significance of inclusion and representation in the world's most coveted film awards, from breakthrough performances by actors from underrepresented groups to highly praised films produced in other countries.
This year's Oscars also recognised talented actors who have been overlooked in the past. Brendan Fraser's win for Best Actor was a much-deserved acknowledgement of his powerful performance in "The Whale," a film that grapples with struggles of grief and body image.
Michelle Yeoh's Best Actress win for her role in "Everything Everywhere at Once" highlights the incredible talent of actors from other countries who are often underrepresented in Hollywood. Both actors delivered stunning performances that captivated audiences and showcased the power of storytelling in cinema. That being said, the Best Original Song went to "Naatu Naatu" from SS Rajamouli's juggernaut of a blockbuster "RRR".
Such achievements from actors and directors only cement the belief of Asians of all colours that the world can be, and most certainly, is your oyster. With that in mind, here are the top highlights of the 2023 Oscars.
Ke Huy Quan, the ruler of hearts
The Everything Everywhere All At Once star managed to mine a new sensation despite having swept every potential precursor. With his season-ending victory, he epitomised the American ideal, saying, "This is the American dream," from the time presenter Ariana DeBose sobbed as she announced his name to his emotional reflection on his journey from child refugee to the Oscars stage. Yes, in the greatest possible multiverse.
A Best Song Serenade
RRR's best chance of winning a prize tonight came with Best Song, a category it was heavily favoured to win given the lack of other nominations for such a widely acclaimed picture. Who thought, though, that M M Keeravani, the composer, would speak so jubilantly a cappella? He said, "I grew up listening to the Carpenters, and now here I am at the Oscars," before performing and paraphrasing their 1972 soft-pop hit, "Top of the World." 
Where in the world is Tom Cruise?
Apparently, the man who rescued movies was unable to save the date: Monsieur Maverick did not RSVP for the biggest night in the business, despite showing up in person at other high-profile pre-season parties. A spokesperson for the actor informed the media just hours before the broadcast that Mission Impossible 8 filming commitments caused his absence.