Messi vs Ronaldo: A generation-defining rivalry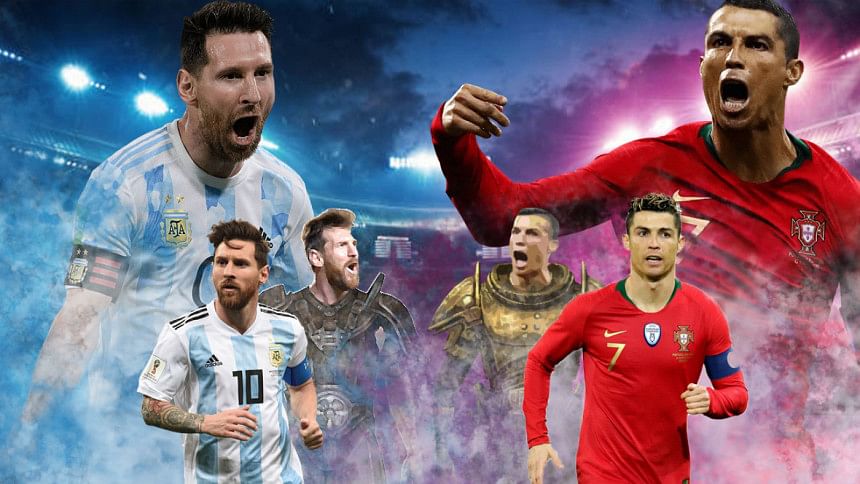 Brazil vs Argentina is a hot debate in Bangladesh for sure, but another debate outweighs every other — Messi or Ronaldo? Whether you are just a seasonal football fan enjoying the matches after your four-year hiatus or a regular fan that burns the midnight oil to follow the domestic leagues, Messi vs Ronaldo debate is one that is prevalent in both.
When did it start?
We have been debating over Messi or Ronaldo for so long that it feels like forever but when did this spectacular rivalry start? Messi and Ronaldo first faced each other in a match in the 2007-8 Champions League semi-final. However, the rivalry had already started by then. Ronaldo later moved to LaLiga and the Messi-Ronaldo rivalry soon reached its peak.
Why do we (the fans) love it?
It does not matter how far your football knowledge expands; nobody passes on the chance to contribute something to the Messi-Ronaldo discussion. The question — Who is the GOAT (Greatest of All Time) is starting to plague us a bit, to be honest, yet there is something magical about it that draws us in and compels us to offer our often-unsolicited opinion. This expands so far and wide all across the world that one might say it's reached the point of cult following. From admiration, constructive criticism, and biased criticism, to mocking in poor taste, you will find all of the above and more in this iconic rivalry.
How do the players feel about it?
As difficult as it might be for some over-enthusiastic fans, Messi and Ronaldo both admire and respect each other. Ronaldo's son is a fan of Messi and Ronaldo does not mind at all. "My son watches videos of Lionel Messi. I don't mind. My son watches videos of excellent players", said the Portuguese. 
Messi said in an interview that he considers Ronaldo on the same level as himself.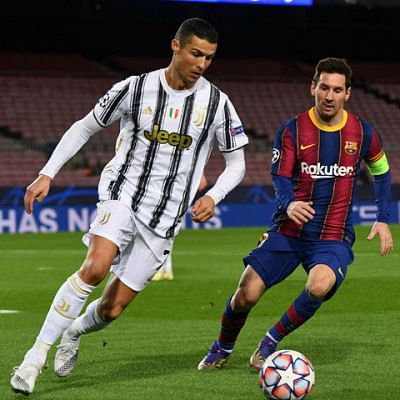 "It was fun to play against him", admitted the Argentine. In another interview, Ronaldo said that he enjoyed very much how their rivalry pushed them both to achieve greater things.
"We haven't had dinner together yet, but I hope in the future…." Ronaldo said admitting that he too misses playing against Messi.  So, contrary to what your average fanatic fan wants you to believe, Messi and Ronaldo have great admiration for each other.
Who is the GOAT?
A serious question — Who is the real GOAT? It's a question that we have not been able to answer. On one side, Messi has a record seven Ballon d'Ors, Ronaldo's got five. Ronaldo on the other hand has five Champions League trophies as opposed to four of Messi's. Messi has won more El-Classico than Ronaldo but Ronaldo is football's all-time top scorer.
As you can imagine, there are hundreds of records and statistics between these two players for anyone interested. We are going to leave that to you and let you make up your mind. At the end of the day, remember that both of these iconic players are getting older and it is natural that there will be a decline in their performance. They have already gifted us years of entertaining football and their rivalry to spice it up. Soon they will retire and we will be left with nostalgia. So, instead of fighting over who is the best, just enjoy whatever days we have left of them in the world of football.