Things you didn't know about the jersey exchange tradition in football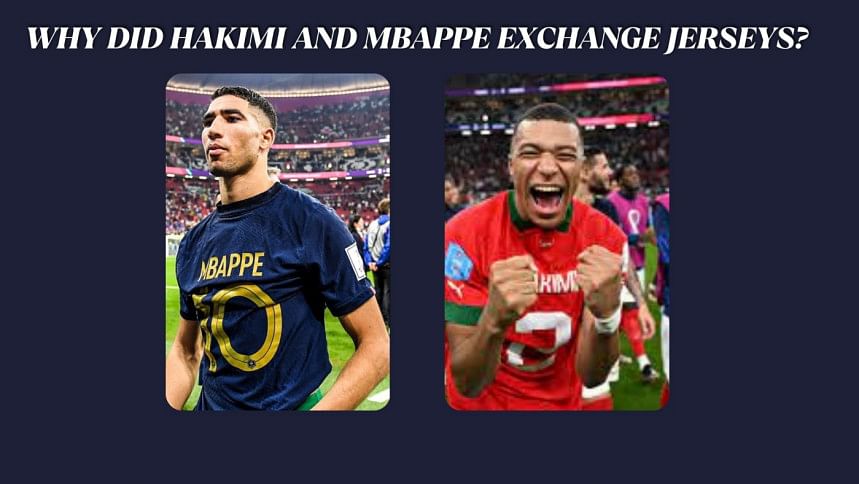 Often hailed as 'the beautiful game', football represents the best in the world of sports and some traditions of this game will make your heart warm. The jersey exchange tradition is one such tradition that is seen regularly and often becomes the topic of conversation amongst fans.
How did it start?
The first recorded jersey swap took place in a France vs England match back in 1931. France and England had a rivalry that is historic and not just confined to football. The French were underdogs in that game and when they won, they were so euphoric that they wanted a memento and asked the English players for their shirts. The Englishmen agreed and thus began one of the game's most cherished traditions.
What does it mean?
When it comes to jersey exchange, the tradition is quite sacred. Football shirts are intimate. They bear the player's name and number. They bear the badge of the team and essentially, they are memorabilia of that very version of that particular player. When two players swap jerseys, it shows their mutual respect and recognition for each other.
This is why you will notice that players usually swap jerseys with their comparable rivals from the other team; players they recognise as on the same level as themselves. Unless they are asked by another player beforehand for their jersey.
Players as fans
This should not come as a shock, but football players are the biggest fans of the game. Many players grow up idolising another great player; many admire a fellow player enough to ask for their jersey. This is an important part of jersey exchange — asking for the jersey.
It also should be noted that asking for a shirt and swapping shirts are a bit different as you can imagine. When one player asks another player, it means that the asked player is clearly admired by the other player. Lionel Messi, one of the all-time greats to ever grace the game does not ask for jerseys. Except one. He asked for Zinedine Zidane's shirt.
Eduardo Camavinga, the rising French midfielder grew up idolising Cristiano Ronaldo and he asked for CR7's shirt the moment he got the chance. The swap was followed by a snapchat post saying "I won't wash it".
Messi and Ronaldo never swapped jerseys with each other!
So, here's the big question — if jersey swapping is a sign of mutual respect and players usually prefer to swap with someone on their same level then why have Messi and Ronaldo never swapped jerseys? They clearly respect each other and faced each other quite a number of times, so why haven't they swapped shirts? Is it because of their rivalry?
Regardless of what the average argumentative fan would have you believe, that is not the case. Neither Messi nor Ronaldo likes to ask other players for their jerseys. They are used to being asked for their own. On the other hand, whenever Messi and Ronaldo faceoff, quite often other players from rival teams ask these stars for their jerseys before the match.
Will we ever see these legends exchange their jerseys? I certainly hope so.
What do they do with these jerseys?
As mentioned earlier, the players are also football fans and they love collecting jerseys from different games. Most players keep these jerseys as a memento of that game and that particular player. It is also a representation of their own glittering career. Some players maintain their collections with passion and often boast of it.
There are sometimes arguments between players when two players want the shirt of the same rival. While shirts are usually swapped after fulltime, sometimes halftime shirt swaps are also spotted. This tradition is a shining example of sportsmanship that we hope forever graces football and spreads to all sports.