FIFA 2022 Soundtrack: Has Hayya Hayya missed a mark?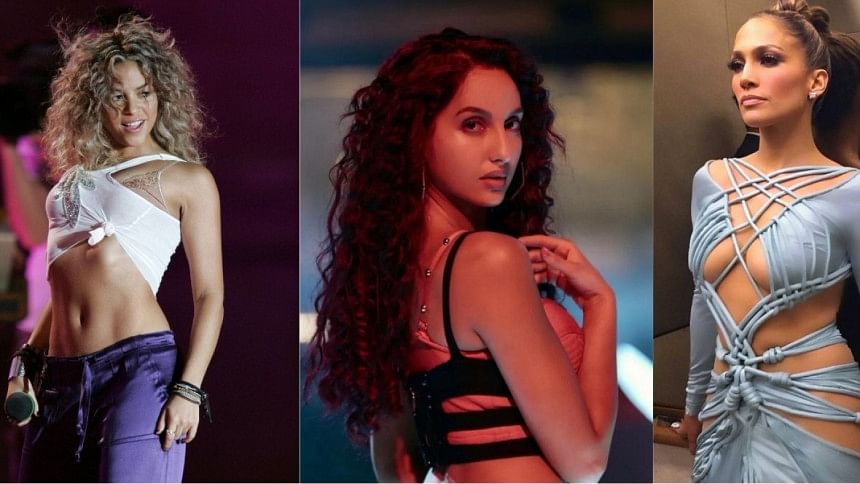 The adrenaline rush from Ricky Martin's The Cup of Life, the heart-melting words of K'NAAN's Wavin Flag, and the perfect dance number that is Shakira's Waka Waka; there is no doubt that over the years, FIFA has given us some of the most iconic songs ever. I mean if you were to host a party with only FIFA World Cup Football soundtracks, it would probably turn into a full-blown concert! So unsurprisingly, the release of FIFA songs this year was also the subject of much anticipation. But oh! Was that moment short-lived.
Hayya Hayya (Better Together) was the first song to come out this season and has left the fan base divided. Although it garnered some appreciation with the words "You know we better together," it missed the mark for fans that were waiting for the beat to drop. 
Beginning with some signatory Middle-Eastern double claps felt like a poor attempt to blend Qatar's musical tradition into the FIFA spirit. While we understand the 'country representation' factor, maybe Hayya could have taken a few pointers from Waka Waka on how to do it right. As one Twitter user said, "We used to be good FIFA. What happened?" 
If you are among the few that do not quite understand the disappointment, Ricky Martin's Cup of Life is only a click away for you. This artist truly 'understood the assignment', rose to the challenge, and created the very benchmark for FIFA soundtracks in 1998. With blaring horns and an easy-to-remember chorus, high-tempo samba, and his signature Latin style, Martin made sure that not one fan could sit still whenever his masterpiece played. 
Next, let's talk about perhaps the most hyped song of this FIFA season, Light the Sky, featuring an all-female line-up of glitz and glam. The sheer lack of its connection with football is enough to set any fan off like a ticking bomb. 
And if you think that the poor number of likes on YouTube is disappointing in itself, it has nothing over the comment section of this song. Jasmine, clearly a big fan of FIFA music writes, "I feel like they're playing with my emotions here, and not in a good way." Echoing her thoughts is Eugene who says, "You know what this song is missing? Real people, raw emotions, and football!" 
Fahad Hossain took to Facebook to say, "Please oh please tell me this is not the official track for FIFA!" while another user, Labonno's concern was this song "successfully destroying any childhood memories by random collaborators and blinding lights." 
Twitter is also not coming off easy with tweets like "If you feel like a star then you feel like me — did they even try?" Another user by the name Stefan23 hilariously sums up his experience by saying, "I thought life after the pandemic was miserable. But then I came across this song."
Light the Sky definitely starts off with a strong chorus and almost gives you hope for more. However, the 'feel' unfortunately comes crashing in less than a minute into the song and it's all downhill from there. The verses are easily forgettable and sound more like a bunch of rhyming words put together than anything else.
Lil Bay's 'The world is yours to take' is also among the eight singles to be featured in this World Cup, and to be honest, we are at a loss. If Hayya Hayya missed a mark, this one missed the whole FIFA memo!
We will never know why Budweiser, being the official beer this season, thought that FIFA needed some rap music but this track is definitely going down as one of the most un-captivating songs in its history. With a meagre number of likes, this track has neither accumulated the title of 'mediocre' like Hayya Hayya, nor the tremendous amount of displeasure like Light the sky. 
Instead, the mass fan base has unanimously decided to be indifferent to this one. And we know very well that indifference is the opposite of love. From missing the old FIFA days badly to suggestions that we give up trying to come up with new songs altogether, there is really no exaggerating how disappointed we are with this year's FIFA soundtrack. Well, we better brace ourselves because we are about to hear our disappointment echoing over 300 times in the coming days.