¬For every occasion — AMBI'S GIFT BASKET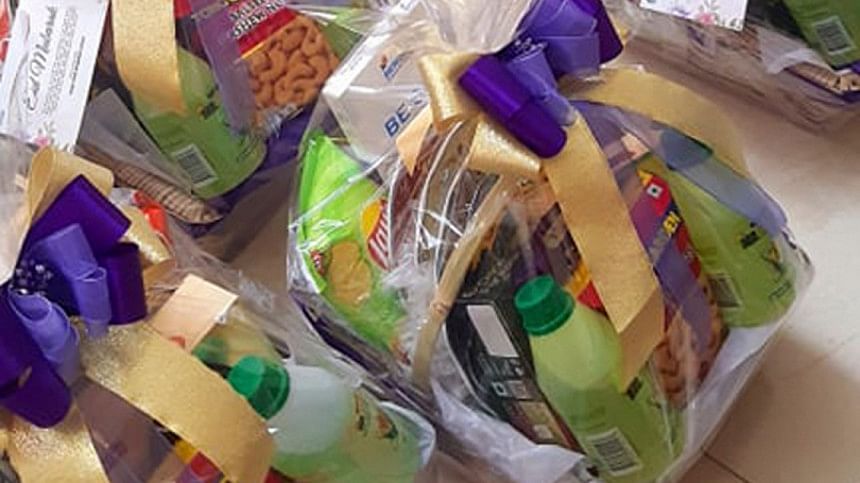 Give gifts to spread love to one another — Ambi's Gift Basket started from this simple idea.
Umbarin Karim, the creative mind behind the business endeavour, was drawn to this project after she had left her job to dedicate herself as a fulltime, stay-at-home mother.
In 2017 she created the page, Ambi's Gift Basket, which was quite a novel concept at that time, with hardly any competitors offering gift baskets through a Facebook page.
It was more of a creative exercise rather than a business idea at first, but the overwhelming response Karim had received made her give this a serious thought.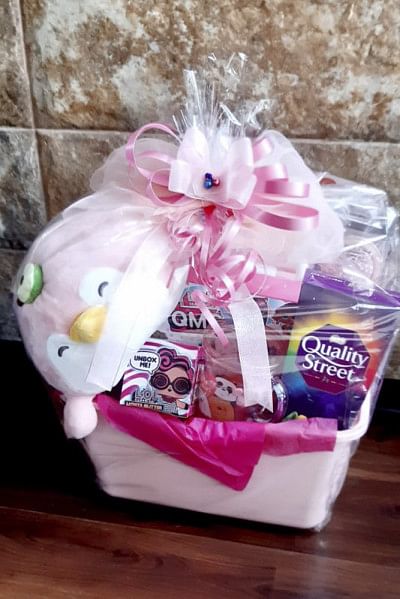 One of her first clients was a startup that wanted to present their employees with new year gift mugs. She took the idea further and added the 'gift in a mug' twist and was praised for the personal touch.
Soon she found herself curating baby baskets, and the affordable range made them a crowd favourite. 
"I was getting customers through word of mouth and postings through different Facebook groups," she said.
To understand her clients better, Karim would ask the individual customer their budget, learn about their personal preferences and design the contents of the basket accordingly.
"Soon I was receiving repeated orders, and customers requested that I expand into other criteria such as birthdays and anniversaries, and corporate events like 'Employee Appreciation', etc.
"I began to enjoy what I was doing, and soon it did not feel like a job anymore," said Karim.
Prices for curated gifts from Ambi's range between Tk 1500 and Tk 10,000 depending on the need of the client. They have worked with corporates, and also provide professional gift and trousseau wrapping services to both corporate and personal clients.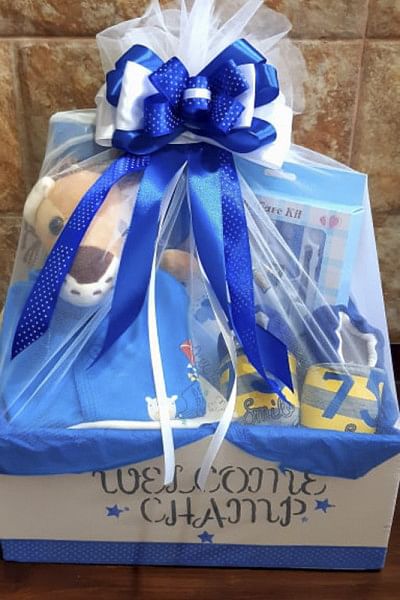 When the entire world was under lock-down, Ambi's Gift Basket kept going. "As people were unable to visit their loved ones, customers asked us to introduced the 'Get Well Soon basket', which would be filled with fruits and nutritious items. We delivered those with utmost precautions," said Karim.  
Although Ambi's Gift Basket work on a small-scale catering to limited number of clients within Dhaka, in the future Karim is planning to expand her business and make a mark in the industry.
Ambi's edge over market competitors is that Umbarin Karim personally tries to connect with every individual client. I try to bring out the best gift basket that can be curated so that it will always be etched in their memories".
Ambi's Gift Basket does not charge exorbitant prices, although they do offer high end gift solutions, and would like to keep it within everyone's reach - whether it's a student giving a gift to a mother or a wife giving an anniversary gift to her husband.
"As our tagline says Celebrate Every Occasions," said a smiling Karim.
For your perfect gift basket please visit — https://www.facebook.com/ambi.gift.basket