Celebrating classical Music with Dhaka Classics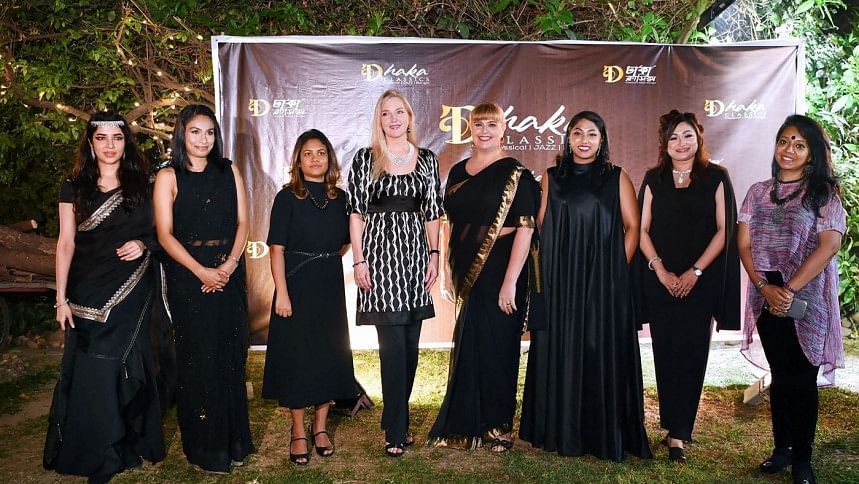 On Sunday evening, 26 February, Dhaka Classics hosted The Dhaka Classics Media Salon, where they announced their official launch to promote western classical, jazz and traditional music from home and abroad. During the event, the guests got to enjoy the performances of celebrated singer Neil Mukherjee and one of the board members, Kelley Michelle Taylor.
The journey of Dhaka Classics started back in 2019. The foundation is a non-profit organisation that aims to create a platform for local and international musicians to showcase their talent and provide music lovers with a quality platform. With a mission to preserve and promote the different musical genres, they are working relentlessly to reintroduce the charm of classical music. The founding members believe it is high time classical music gets the recognition that it deserves. "When I was a child, I remember being very closely rooted to classical music because that's what I saw around me. But the same can't be said for my child. The new generation is losing touch with classical music and with the help of Dhaka Classics, we aim to change the narrative," shared Tahsin Mahbub Tiru, Board Member of Dhaka Classics.
After a beautiful welcome speech by founder Kelley Michelle Taylor, she shared the mission and vision of Dhaka Classics with everyone present. "We believe that Western classical, Jazz and Bangla music are important cultural treasures that should be celebrated and preserved. We look forward to working with individuals and organisations who share our passion and commitment to promote these music genres," said Kelly.
The event took place at a beautiful outdoor setting with bonfire, well-lit decor and scrumptious food. The guests were greeted with a variety of drinks and snacks like fuchka and chotpoti. After the performances and introduction of the board members, the guests were served a classic Bengali dinner, which consisted of mouth-watering kacchi, kebab and drinks to complement the meal.