From BTS to Squid Games: How Korean entertainment is conquering the world
The widespread and rising popularity of K-pop has shaken the global industry including fashion, cuisine, music, beauty and much more.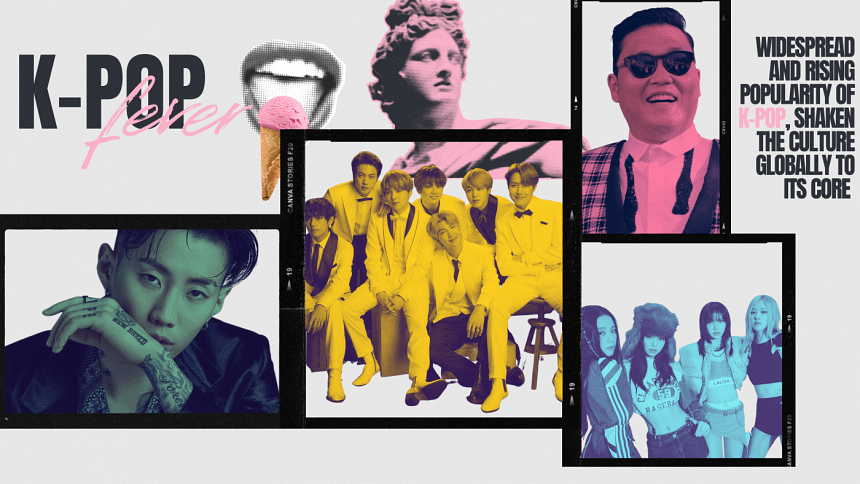 K-Pop, short for Korean Popular music, has taken over the world, transcending national borders. This world domination of South Korean culture, known as Hallyu or the Korean wave has become a major driver of global culture, seen in everything from Korean dramas and media content on Netflix and other OTT platforms, to the burgeoning demand for Korean skincare, along with an ever-growing fascination with Korean cuisine. So, is the world really obsessed with Korean culture or is it just recency bias at play?
A brief look at the data
The data and numbers reveal just how influential Korean cultural exports have been around the world. According to Korea Times, which has cited figures from the Korea Foundation, in 2022, about 178 million people around the world have been impacted by the Korean Wave.
The K-beauty, or Korean beauty market is estimated to be worth $21.8 billion, thanks to the global K-beauty movement. According to the U S News and Wharton School's Global Cultural Influence Rankings, South Korea's cultural influence has risen by an impressive 24 spots, ascending from 31st in the world in 2017, to 7th in 2022. According to the Korean Research Institute, a total of 160,000 jobs were created owing to the Korean Wave between 2017 and 2021.
In 2020, courtesy of social media and growing interest in Korean cuisine, the overseas export of Korean condiments increased to $300 million, showing a growth of 25.8 per cent.
The power of the K prefix in media consumption
K-Pop has been gaining mainstream attention since the early 2010s. The viral "Gangnam Style" by Psy in 2012 made K-pop global. Since then, the global charts have been dominated by K-pop hits by BTS, BLACKPINK and many other idols. The global obsession culminated in a fascination with K dramas, Korean movies and passionate, obsessed and fiercely loyal fandoms.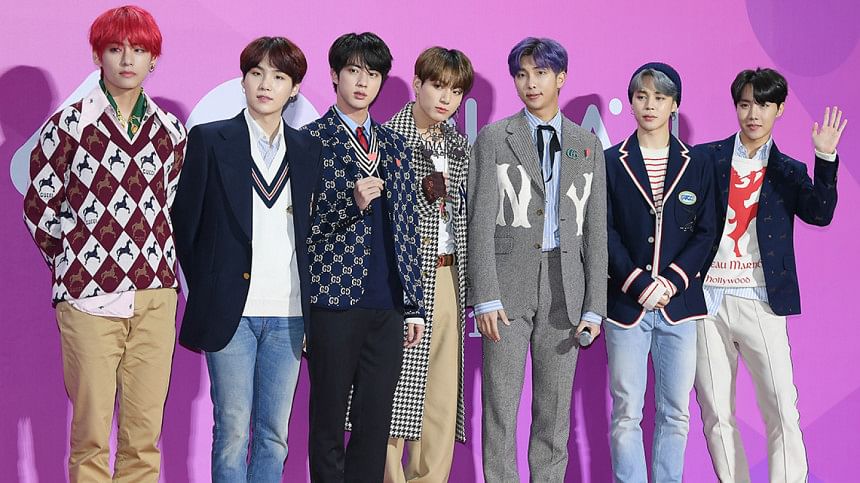 Such loyalty has translated into K-pop conventions in almost every big city and huge online communities. The BTS ARMY, being registered as a charity and fundraising for causes such as Palestinian Children's Relief and a million dollars for the Black Lives Matter movement, just shows how powerful and far-reaching K-Pop has become.
K-pop and its influence on fashion
The world's biggest high fashion brands are tapping into South Korean pop culture to both stay relevant and expand their consumer base. South Koreans are now the largest global spenders on luxury goods. High-end fashion brands such as Dior, Louis Vuitton, Gucci and Chanel paid homage to South Korea by holding fashion shows in the country. The androgynous fits and styles of Korean idols have led younger fans, especially those of Gen Z, to adopt clothing that blurs gender lines and are more unisex in nature.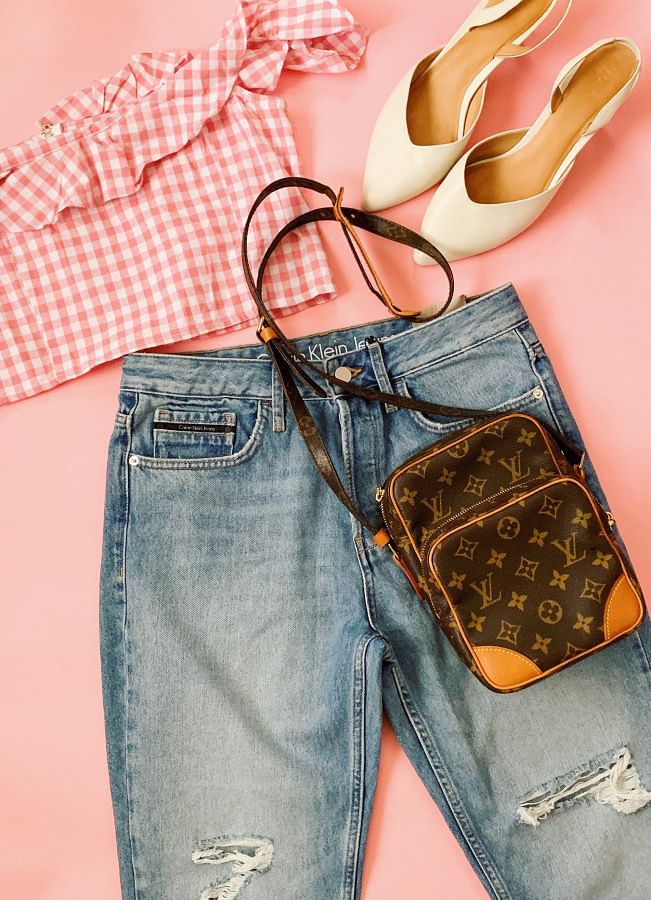 K-pop idols and stars are now regular fixtures during fashion week and the front row of luxury fashion brands. Jimin from BTS is now the brand ambassador of Tiffany and Co. and Dior, and Squid Game stars Lee Jung-jae and HoYeon Jung became ambassadors for Gucci and Louis Vuitton respectively. Jennie from BLACKPINK serves as a brand ambassador for both Chanel and Calvin Klein, while being titled the "Human Chanel." BTS member J-Hope is the face of Louis Vuitton Fall Winter 2023 campaign.
Clothing donned by K-pop idols sells out in minutes, which has become a regular occurrence thanks to fans wishing to emulate their idols' styles. Jungkook of BTS has been named the "Sold Out King" due to items he was wearing and using selling out! Pieces by Louis Vuitton, Balenciaga, Prada and many other brands have been sold out instantly after being seen sported by him.
The K-Beauty obsession
Korean superstars starting from K-pop idols to Korean actors and actresses are regularly hounded by fans for their skincare routines. Their "glass skin" has become the standard that skincare enthusiasts around the world aspire to achieve. This obsession has led to a large surge in demand for Korean skincare products such as Korean toners and essences, Korean sunscreens and moisturisers.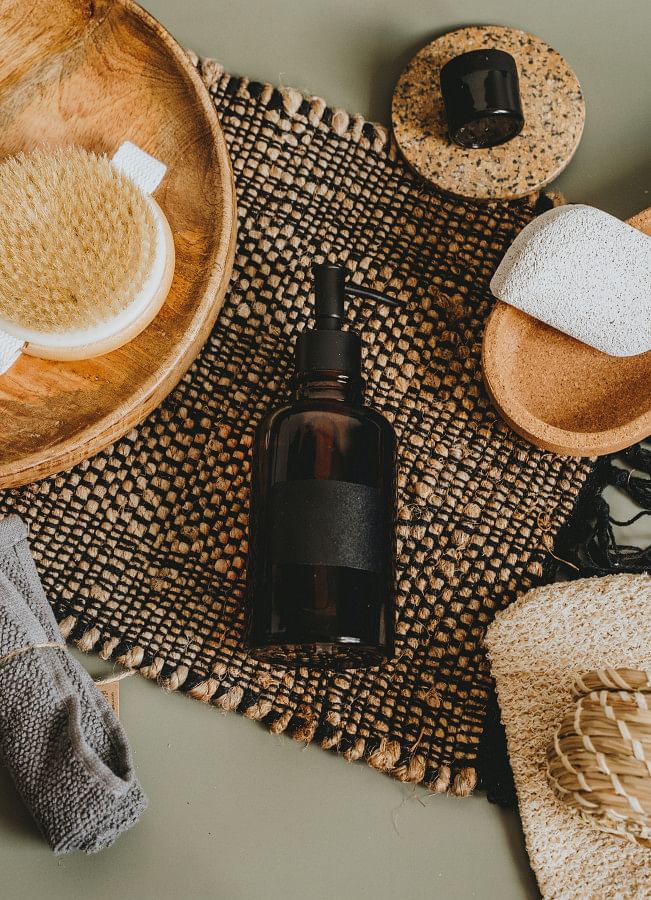 Korean skincare features unique natural ingredients such as snail mucin, propolis, mugwort, centella asiatica, etc. The gentle and effective formulations are adored by fans worldwide for their unique healing and soothing properties, which drastically improve the texture of the skin. Korean sunscreens are especially preferred by people due to their use of innovative UV protection filters which make sunscreens more cosmetically appealing, easy to use, and have better texture and application on skin.
The influence does not stop only at skincare, it extends to makeup. Soft, skin-like makeup of Koreans has been trending since the pandemic, and more and more people are opting for soft, sculpted natural looks with radiant blushes, lightly tinted lip oils and lip stains and smooth, dewy glass skin.
Korean cuisine gaining steam
Korean cuisine has been gaining immense popularity across the globe due to a combined effect of gastro-diplomacy (South Korean government's continuous PR campaigns and investments to promote local culinary culture), and surging popularity of K-Pop and Korean dramas. The South Korean Government proposed benchmarks such as quadrupling the number of Korean restaurants overseas by 2017, standardisation of spelling of common Korean dishes in efforts to expand the reach of their own cuisine.
This combined effort has led to increased global demand for Korean food staples such as kimchi, or fermented pickled vegetables, bulgogi, marinated slices of beef, and bibimbap, which is a bowl of rice with assorted vegetables and meat served with gochujang, or fermented red chilli pepper paste.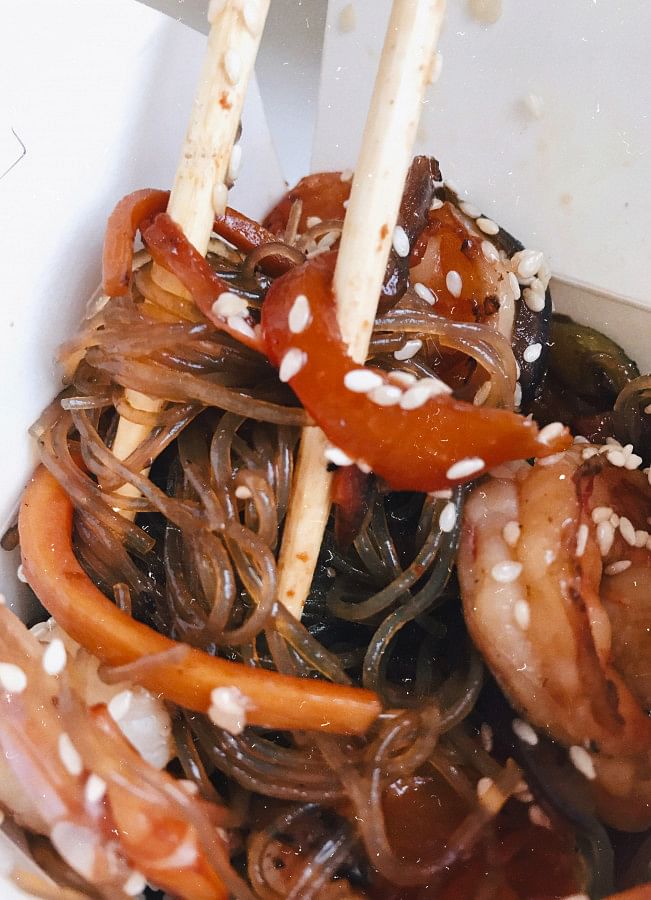 Instant ramen noodles have been key in spreading the appeal of Korean cuisine, according to Morgan Stanley analysts. The Buldak Spicy Chicken Noodles by Samyang has enjoyed popularity due to the viral Mukbang videos and spicy Ramen challenges on social media. Moreover, infusing Korean twists on food such as fried chicken and barbeque has cemented the position of Korean food on the global food scene.
It is safe to say that the Korean wave is not some fad or short-lived trend, it is a wave that is getting stronger each day, immersing us all in it.