Benefits of reading Bengali literature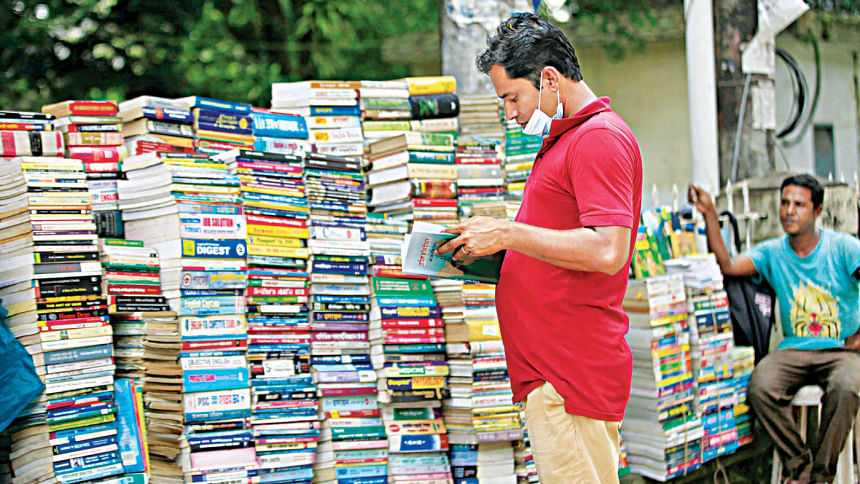 Is reading becoming a leisurely activity of the past? Perhaps not, but people most definitely read much less than they used to. In a life characterised by uninterrupted 24/7 visual entertainment, books compete for our undivided attention all the time. We believe, however, poems, short stories, and novels deserve the same amount of attention, if not more, that we give films, dramas, music, and YouTube content.
Today is Ekushey February. On this auspicious occasion, we can make a resolution to enjoy some Bengali literature. It can be in the form of physical books or electronic ones — the choice is yours. As a matter of fact, the wide availability of e-books now means that poems and fictions can travel with us any time any place.
In addition to all the cognitive benefits associated with reading, reading in your first language has plenty of other benefits, including knowing about your country and countrymen in the language of the land.
Finding out about how you became who you are is of utmost importance, especially in the modern world, where elements of different cultures overlap and more than often, elements of dominant and Western cultures overpower other less dominant cultures, resulting in the loss of cultural identity, especially among people in developing countries. However, in order to thrive as a people and a nation, it is of grave importance not to lose our footing in this ever-changing world; we can maintain our individual identities and still work collectively as one big global society.
A loss of connection with and a lack of awareness of one's culture, language, history, and heritage can result in questioning where one's place is in this culturally diverse world. One way to build one's individual identity and be proud of it is by reading the literature of one's land.
We would never know how we became who we are if we do not delve into our own literature. By reading Bengali literature, we can recognise and understand how our society has evolved into its current state.
Unlike history books, where facts are often related in a serious tone, storytellers put forward facts and figures differently; they lift their readers and carry them into bygone times by drawing vivid images of people and their emotions, events and their importance. It is much easier to imbibe facts and lessons from good literature because a great book communicates directly with its readers. The readers, too, can connect with different characters and travel with these characters to other ages and places.
Our part of the world, the Bengali-speaking regions of Bangladesh and West Bengal, has one of the richest and most developed literary traditions in the world. If you have not yet dived into the sea of Bengali literature, then as a Bengali, you are missing out on a very beautiful and rewarding experience.
You may be fluent in English or any other foreign language, and you may have travelled to a great many countries and eaten cuisines of different parts of the globe, but when an outsider, an enlightened one, asks you about your country, history, heritage, and literature and you cannot answer with confidence, rest assured that it will most certainly ruin your repute.
Did you know that children who have a strong foundation in their native language tend to learn a second language better? Hence, even in order to learn and appreciate other languages, we need to know our own first!
A person's first language is his or her personal, social, and cultural identity. You will always question who you are and where your place in this world is until you have embarked on a journey to know yourself. Aside from giving pleasure, exploration of Bengali literature will help you form a self-identity and find your place in this globalised world; it will teach you to think deeply and critically, help you understand people and politics, shape your thoughts, and last but not least, aid you in your efforts to create a better version of yourself.