'Boi Mela will return to its previous glory', says Sadat Hossain after first weekend of the fair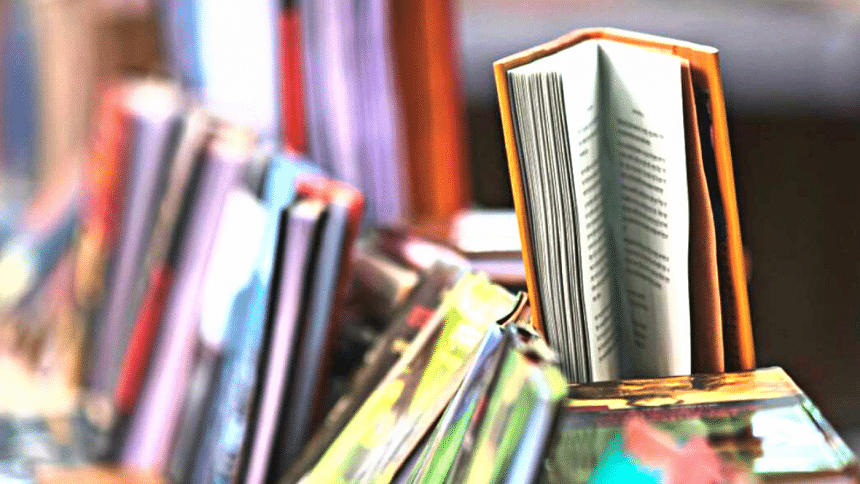 Crowds intensified from 4:30 PM on Friday as booklovers and literature enthusiasts from all across the city gathered to have their first sights of the beloved Boi Mela in its first weekend. 
While a few of the stalls were yet to be decorated, most of the publishing houses had already established their stalls and sales seemed to be thriving during the weekend. However, I was a bit disappointed to see how repetitive some of the stall and pavilion decorations were when compared to last year, and this was particularly true for the more prominent names in the publishing industry. 
This week's book fair also saw the arrival of the first few books published on the occasion of this year's Boi Mela. Notable ones include Nur (Nalanda, 2023) by Latiful Islam Shibli and Parijater Jonno Bhalobasha (Prothoma, 2023) by Anisul Hoque. 
The weekend also saw the book cover unveiling ceremony of actor Ferdous Ahmed's debut book, Ei Kahini Shotto Noye (Prothoma, 2023). The ceremony was attended by the prominent author and journalist Anisul Hoque. Speaking of his experience writing his first book, Ferdous said, "I would like to send lots of love and thanks to everyone who came to my first book launch and has supported me. Thank you to Prothoma and my editor Modhu Bhai who believed in my writing abilities. I would also like to thank one of my biggest inspirations, Anis Bhai (Anisul Hoque), who motivated me to write my first book." 
The fair was also attended by other prominent authors and public figures, such as Muhammed Zafar Iqbal and Sadat Hossain. Fans could be seen flocking to their beloved authors—some only wanting to take a selfie while others desperate to get their favourite book signed by the author. 
Speaking about his experience, Sadat Hossain said, "Given how gloomy and depressing the Boi Mela was in the last two years, I was initially sceptical of how exciting this year's Boi Mela would be and how much we, writers, would be able to interact with our readers." 
"However," he added, "I was surprised and overwhelmed by the support shown by readers during the first weekend at Boi Mela. There was an unbelievable crowd during the five hours I spent there, and I was absolutely busy signing autographs and taking selfies. Now, I firmly believe that not only will Boi Mela return to its previous glory, but it will exceed the scale of the previous years."