5 Affordable Fast Food Spots in Dhaka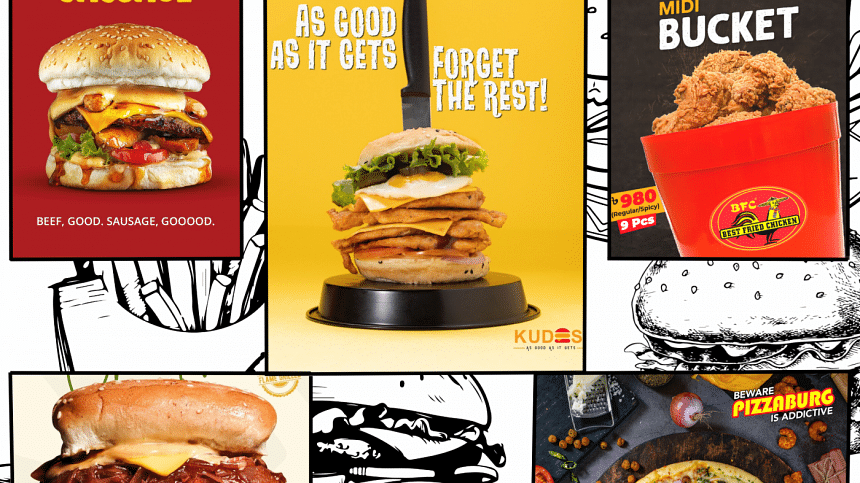 Fast food has always been a great way to fill people up without breaking the bank too much. Nowadays, however, with ever-rising inflation, prices are soaring sky-high everywhere. But even though things are becoming increasingly expensive, some sweet, reasonable deals are going around. So naturally, we decided to hunt for some affordable and fast food places in Dhaka that will cost you roughly 500 Taka and will satisfy both your palette and hunger. Here are five fast food places in Dhaka that still offer a good bang for your buck.
BFC (Best Fried Chicken)
Does this one even need an introduction? BFC is one of the most popular fried chicken spots in Dhaka. Although they started with just delicious fried chicken goodness, they now diversified into sandwiches, burgers, hot wings and many more. The average price of their chicken pieces starts from about 200 Taka, and their burgers and sandwiches are around the 300 to 400 taka range. Even getting a combo meal won't cost you more than 500 Taka, which is insane value!
Chillox Burger
There's no denying that burgers have quickly become a popular comfort food in Bangladesh. Chillox is one restaurant that helped usher in this trend. They serve good quality burgers with an array of sides and shakes to make a completely fun fair, priced package. Chillox is also one of the few places that provide different spice levels for palettes. From mild to Extreme Naga (for the bravest of people). Their burgers start from 180 Taka and usually end at around 400 Taka if you include all the toppings.
Kudos
They started with a bang introducing supremely delicious food at reasonable prices in 2020, and now, in just a few years, it has branches throughout Dhaka. They currently have branches in several locations which are easy to travel to and are always bustling with people, even late into the evening. Their menu consists of burgers, sandwiches, fries and shakes. However, its star product is none other than its crispy succulent chicken tenders! They have food options for any and all appetites meaning if you want a light nibble or if you want a full meal and then some, they've got you covered. They are usually geared towards a younger audience, and food options reflect that perfectly. And all that under 500 Taka! The quality is fantastic, and it honestly feels like a steal at the price they serve.
Khana's
Khana's started in 2010 and quickly became a staple in the fast food craze. Their menu consists of medium-sized sandwiches, burgers, and some light snacks such as spicy fries and hot wings. Different flavour shakes and cold coffees accompany the food. Generally, prices start from 150 Taka and usually top at 400 Taka. The food portions do leave something to be desired, but for the price, they are substantial.
PizzaBurg
PIzzaBurg exploded into the fast food scene in 2018 and has exponentially grown in popularity since. They started with a tiny store in Mirpur but now have expanded to seven branches. The name combines the words "Pizza" and "Burger", and they mostly serve those as well. They recently have introduced side dishes such as pasta, but their pizzas usually start from 300 Taka for a medium-sized pizza and their burgers from 120 Taka onwards. The quality has significantly improved over the years, and they are constantly expanding their food items.