Vegan recipes you can try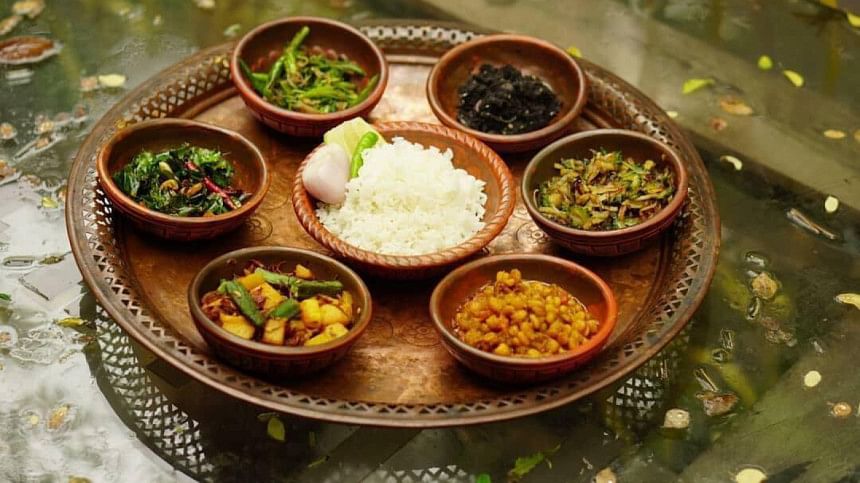 With many problems in the industrial farming industry, including animal cruelty, many people are choosing vegan alternatives. A plant-based diet is much better for the environment than one that is heavy in meat and dairy.
This thali comes with six sides and it is served with steamed rice. All the sides are cooked in mustard oil and each of them has a minimalist recipe that utilises simplicity and quality of the ingredients to achieve mouth-watering results. 
Pumpkin and okra fry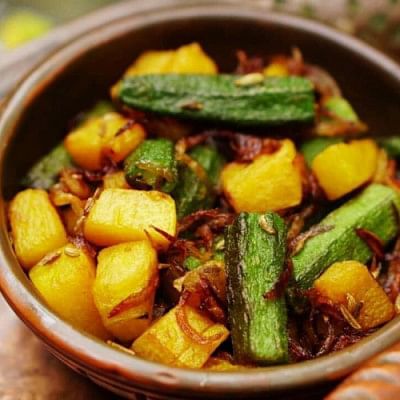 Ingredients
200g pumpkin 
100g okra 
1½ tsp oil 
1 pinch of fennel seeds
Onions
Green chillies
Method
Pour mustard oil into a pan. Then add fennel seeds, chopped onion, okra, pumpkin cube, and slit green chilies. Begin to sauté them in oil on high heat. When the pumpkin shrinks and is no longer sticky, add salt. Once brown colour appears at the edge of the pumpkin cubes, it is ready to serve.
Mashed nigella seed/kalijeera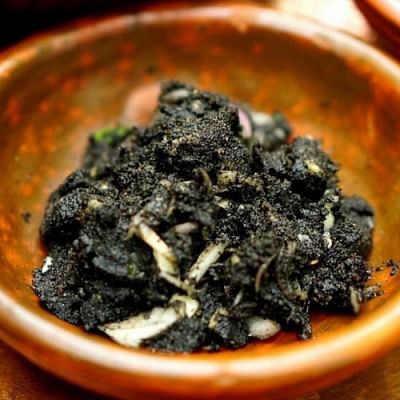 Ingredients
100g kalijeera 
2 pieces garlic
2 onions
2 green chillies 
Method
First, take 100g kalijeera; wash it and soak it with water. Let it dry. Now, toast it until it starts popping sound. Take garlic, onions, and green chillies and fry a little. Then take all the ingredients and mix well in a blender until it is a half-done paste.
Chola daal with tomatoes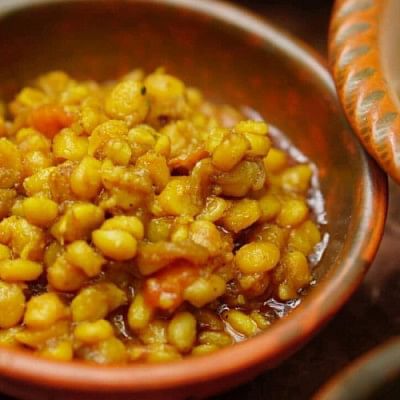 Ingredients
A pinch of turmeric and chilli powder
1 piece bay leaf 
4 pieces tomatoes (cut into squares)
½ cup chickpeas 
½ tsp ginger paste
½ tsp garlic paste 
Method
Soak ½ cup of chickpea in water for 1 hour then boil it until it becomes softer. Strain it. Pour mustard oil in a pan, then add bay leaf, chopped onions, and fry it for 2 minutes. Then add garlic-and-ginger paste, water and a pinch of garlic-and-chili powder. Cook this masala for 5 minutes and then add tomato cubes and 1 cup of water. Now, boil for more than 5 minutes on low flame. Add chickpea into this mix and cook it with salt to taste. You can add a pinch of cumin powder for fragrance and cook it for 10 minutes more on low flame and it's ready to serve. 
Fried bitter gourd with potatoes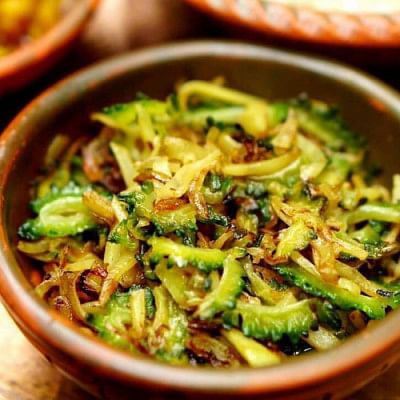 Ingredients
3 pieces bitter gourd (small)
1 tsp finely chopped onion 
1 tsp finely chopped garlic 
1 tsp mustard oil 
3 potatoes (cut into pieces)
2 pieces green chilli
Method
Wash bitter gourd thoroughly under running water. Heat mustard oil in a pan. Add chopped onions, garlic, and green chilies. Sauté the onions and garlic until they turn light brown. Now, add bottle gourd and potato, and cook for 8-10 minutes on medium heat. Add salt to taste and do not cover the pan so that you retain the green colour of the bottle gourd and at the same time the vegetable is well-cooked and softened. 
Fried green chillies in onion 
Ingredients
10 green chillies (soaked in water; take out all the seeds using a fork)
1 tsp onion
Scallion 
Salt to taste 
Method
Heat mustard oil. Add onion and salt; fry it for 2 minutes then add chillies and scallion and cook it on high heat for 2 minutes. Add salt to taste and to enhance the flavour you can add a pinch of brown sugar. 
Sautéed moringa leaves in garlic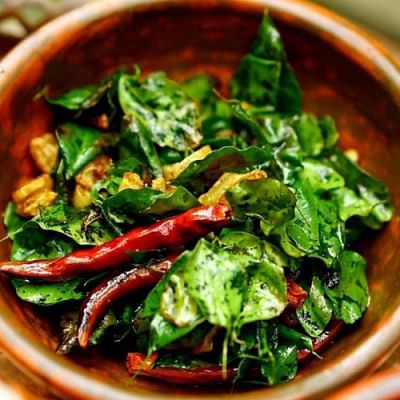 Ingredients
2 cup moringa leaves 
2 pieces dry chillies
1 tsp chopped garlic 
Mustard oil 
Method
Brush the pan with mustard oil and heat it. Then add fresh moringa leaves and chopped garlic at a time. Now sauté in high heat and add dried red chili and salt to taste. The moringa leaves will be crispy and green and ready to serve.
Food & Décor: Shanchayita by Faiza Ahmed