Mother's Day cake recipe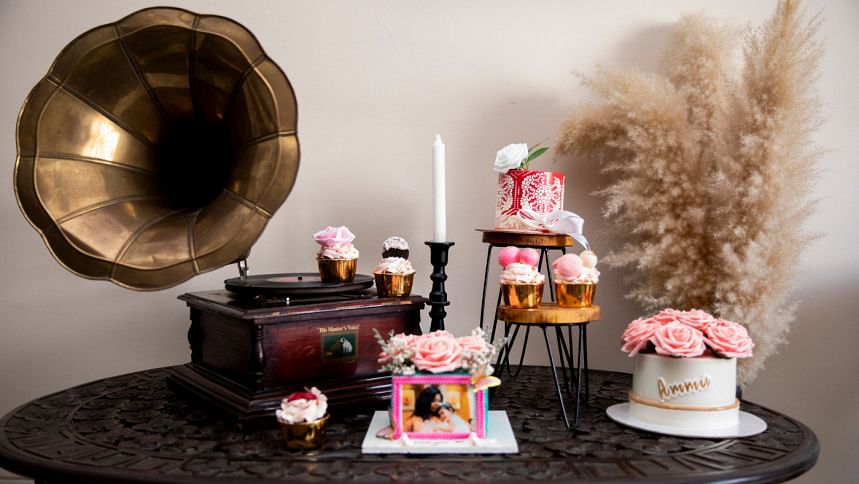 Being a new mom has been such an experience for me. The deeper I get into it, the more I sympathise and appreciate my own mother and our time together growing up. What I'm most in awe of is the vast amount of knowledge every mother needs to keep under her hat, from which is the best home remedy for reliving colds in babies, to which stores stock the right diapers, to how to make perfect plain cake to dip in your morning cha while the baby sleeps!
My mother loves cake. Regardless of how beautifully a cake has been made and the million frostings, techniques, and designs done she just prefers the cake part itself. She's simple and down-to-earth like that; just the opposite of extra. I love that about her.
But I also love a beautifully made cake. So here is my version of Ammu's plain cake with condensed milk buttercream, also known as Russian buttercream. The pairing is light and flavourful – a meeting point between Ammu and I.
PLAIN CAKE WITH CONDENSED MILK BUTTERCREAM
Ingredients
For the cake —
3 cups flour
1 teaspoon baking powder
¼ teaspoon salt
2¾ cups sugar, grind a bit before using
1¼ cups butter, softened
1 teaspoon vanilla essence
5 eggs
1 cup evaporated milk
For the buttercream —
250 g unsalted butter – softened at room temperature
200 g sweetened condensed milk
1 teaspoon vanilla essence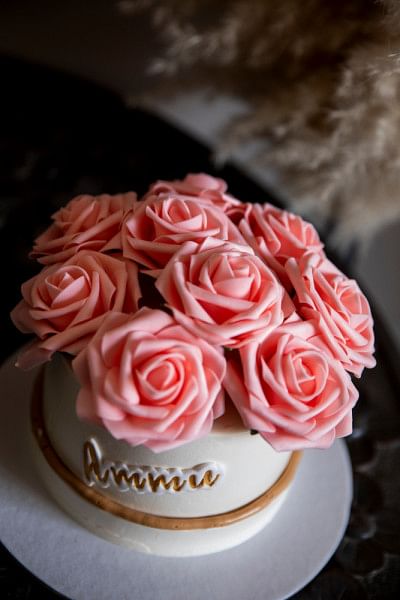 Method
For the cake —
Heat oven to 350°F. Grease and flour an 8" cake pan. Mix flour, baking powder, and salt in a bowl and set aside.
In a large bowl, beat sugar, butter, vanilla essence, and eggs with an electric mixer on low speed for 30 seconds, scraping the bowl constantly. Beat on high speed for 5 minutes, scraping the bowl occasionally. Beat in flour mixture alternately with milk on low speed. Pour into the pan – do not fill more than 2/3 of the pan.
Bake for 1 hour 10 minutes to 1 hour 20 minutes or until a toothpick inserted in the centre comes out clean. Cool for 20 minutes. Remove from pan to wire rack. Cool completely, about 1 hour.
For the buttercream —
In a large bowl, using a stand mixer/hand mixer, beat the butter for 3-4 minutes until it's light and fluffy.
Add the vanilla extract and beat for a minute. Add the condensed milk to the butter and whip them together for about a minute. Do not beat too much else you will incorporate a lot of air in the final frosting.
Ensure your cakes/cupcakes are cool before you start piping.
To assemble —
Once cooled, place the cake on a table and slice 3 separate layers to get 3 round cake layers.
Place a cake layer on a cake board, soak it well with milk and a brush, and add a dollop of buttercream to fill. Place the second layer on top and fill again. After the third cake layer and frost all sides of the cake. This is called the crumb coat.
Refrigerate the cake for half an hour before adding more cream and smoothening out the sides. Use fresh or plastic flowers for décor. Use a stamp to imprint message on a piece of rolled-out fondant. Colour with shiny edible gold dust. Stick on the side of the cake. And surprise your mothers!