Memories of boiled egg curry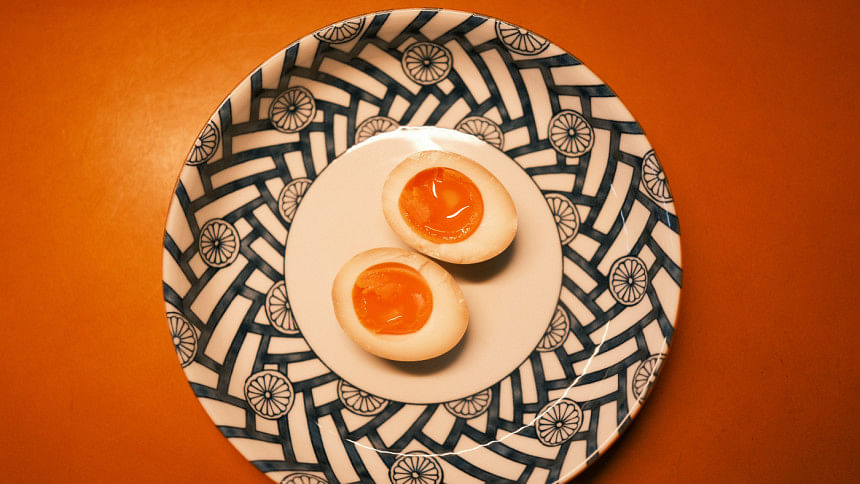 Boiled egg curry always reminds me of my mother and her special cooking. It helps me reminisce my childhood days when on special occasions, as this very dish would be a highlight concocted by mum. To top it off, I personally love eggs and to pop them into a curry is almost a MasterChef move from my perspective.
Here's a special recipe to work on at home for those who are a big fan of this daily staple food.
Ingredients
2 tbsp oil
3 bay leaves
2 garlic cloves, crushed
2 medium onions, peeled
3 green chilies, sliced
1 tsp salt
2 tomatoes, chopped finely
½ tsp turmeric
2 tsp ground cumin
1 tsp ground coriander
1 tsp red chilli powder
1 cup water
6 hardboiled eggs
2 tbsp oil
Small bunch of coriander for garnish
Method
Put a pan over medium heat and add oil. Then add in bay leaves and stir for a minute.
Next, add in the garlic, onions, chillies and salt. Cook till the onions turn light brown.
Add in the tomatoes, as well as the turmeric, cumin, coriander powder, chillies and water. Allow to cook a further 10-15 minutes.
In a separate pan, add in 2 tablespoons of oil, then fry the previously boiled eggs for about 1-2 minutes, until lightly brown.
Add the eggs to the curry and then top with coriander
Viola. You have the perfect dish for a friendly get-together with loved ones.