Know your beef cuts and how to best prep them as steaks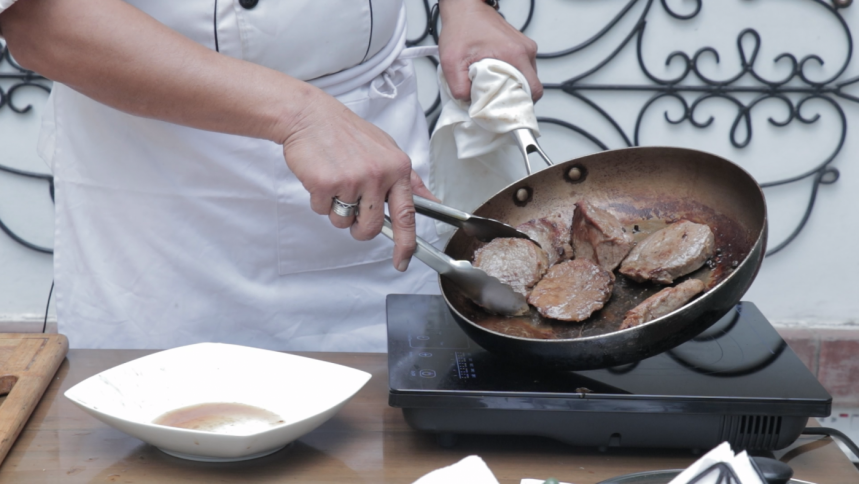 Prime Cuts include muscle tissues that experience the least frequency of strenuous movements in an animal. Sometimes, these are created deliberately, including but not limited to what the cattle is fed to produce what's known as the marbling effect in beef and other red meats such as lamb, goat, mutton, camel, etc.
However, these are not the only variables that produce prime cuts. Consider the tenderloin or the fillet of beef! It hardly shows any marbling whatsoever, but it is undeniably the tenderest cut that the bovine possesses, making it the costliest. And it is one of the smallest muscle tissues inside the animal.
Then there are large groups like the ribs and the sirloin. The sirloin is further dissected into at least 4 to 7 commercial cuts, ranging from the bone-in, such as the T-bone and the porterhouse or the NY strip. The T-bone displays the NY strip on one side and the wider end of the fillet mignon or the Tenderloin on the opposite side. The popular large cut Tomahawk is a bone-in ribeye, which comes from the upper midsection of the beef cattle. Those cuts consist of about 18 to 22 percent of the cattle, by weight.  
For the rest of the non-prime meat, remember:
The hardest working muscle tissues will certainly be the leanest, so marbling cannot even be expected.
They will behave as dryers, as the harder working tissues seem to generate wider muscle fibres and tend to retain a lot less moisture.
Leaner tissues mean less influence of fatty tissues in the flavour profile of cooked meat. Grilling, smoking and roasting methods greatly depend on fat and caramelisation of sugars naturally present in animal tissues.
The contraction effect upon protein fibres can make for chewier results than shoe leather. Perhaps the final, most important step before serving that fantastic steak or that perfectly browned roast beef is to let it rest before cutting it. 
The larger the cut, the longer the rest period. Typically, a good cut of steak deserves a 7 to 10 minutes rest period so that the protein fibres can relax.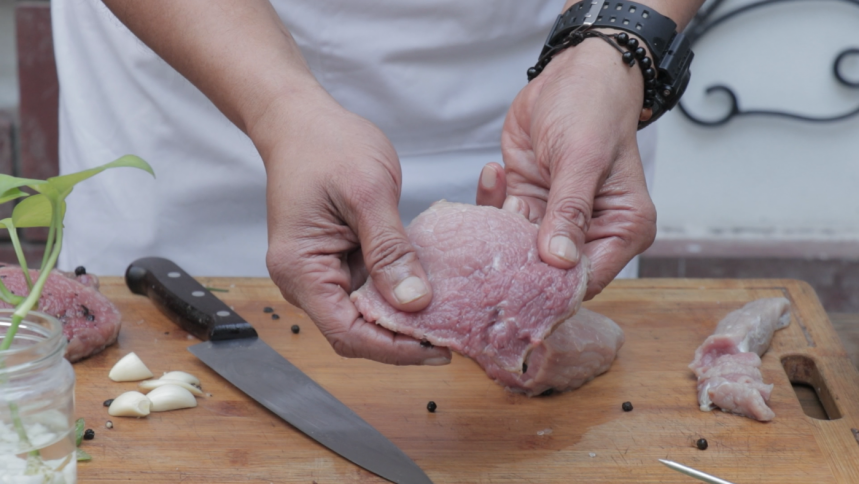 Proper sealing at a very high temperature helps red meat dishes retain the internal juices or what's known in technical terms as Jus de Viande. It's invaluable to the taste profile. 
Here are a few ways to perfectly prepare non-prime cuts —
Brining
It simply means keeping a piece of meat submerged in liquid for several hours and in restaurants for several days, up to 72 hours under refrigeration. Common flavouring agents are salt, crushed cloves garlic, slices of onions, crumbled dry bay leaves, juniper berries, peppercorns, a few chilli peppers, rosemary, etc. Be careful to not freeze it, as that will stop flavour penetration.
Browning
Add a generous amount of salt and freshly crushed black peppercorns to your meat injected with healthy and flavourful fat, like Greek Olive Oil. Massage the meat for 15 minutes with the oil and form a reasonably thick crust with some Sea Salt and cracked pepper. Add some oil to your skillet or brush your grill generously with oil. If the oven is your cooking method, just oil the roasting pan generously. At the highest attainable temperature, sear off the piece of meat, and turn it only once. This will take some practice to know when you have achieved the surface of the meat, and the salt and pepper have formed a suitable crust.
As a rule of thumb, at the highest temperature available via the knob of your oven control, it will take anywhere from 2 to 3 minutes to form a crust on each side. When one side is done, simply flip it over and do not flip it over again. This also ensures juice retention. Ideal doneness is at least medium or over a medium well done. 
Resting
Take meat out and let it rest at room temperature. For every 500g, allow 7 minutes of resting time. But never exceed 25 minutes, no matter how large the piece is. 
The stock
You will probably end up with many bones, which can make the outcome of the final dish even more robust. The more the bones and beef trimmings, the better. You will want to make sure to achieve a deep brown colour for your bones.
Use the stovetop and a pan or even a stockpot for this. Take a large onion, wrap a bay leaf around it and stab a few cloves to hold the bay leaf in place. Take a whole head of garlic and halve it; you do not have to take the skin off of the garlic. A couple of carrots and a stick or two of celery would be great.
Take any fresh herbs that you have handy. Adding cilantro, however, will result in a slightly unpleasant bitterness in your final assembly.
Brown off all the vegetables and take a couple of tomatoes. Once the beef trimmings, bones and vegetables take on a rich dark brown; just cover it with cold water and place it on your stovetop at low heat. Let it come to a slow undisturbed simmer.
Continue to add ambient temperature water to your stock as water begins to evaporate. About 10 hours later, your stock is ready for further improvisation. There will be bubbles of fat and impurities that rise to the top. Skim off as needed with a spoon throughout the process.
At Raffinato, the stock simmers for 48 hours or two days. After straining off the solids, put the stock through a cheesecloth to eliminate as many solids as possible. Now you will be reducing the stock down to a consistency that will remind you of a thick syrup that can fully coat the back of a spoon. Your basic brown sauce, salsa Brune, demi-glaze or base salsa Espagnole is ready for improvisation.
Serve this with any grilled or roast meats. Add a splash of fresh lemon juice over the sauced-up meats, and a fresh rosemary stem with leaves can be a couple of nice finales.
The author is Chef de Cuisine and Operating Partner, Raffinato Ristorante Italiano
Photo: Pronob Nath