Kashmiri's Studio — bringing customised cakes to your plates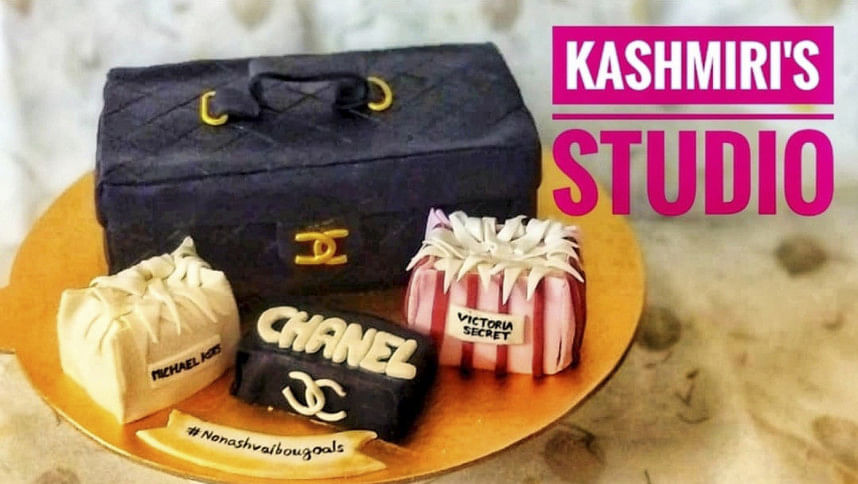 A slice of chocolate, red velvet or cheesecake brings a smile to almost everyone's face. Cakes are one of the most favourite dessert items and everyone seems to be big fans of these delicacies. But what acts as a cherry on top is if the cakes are customised and have been made for you and YOU only.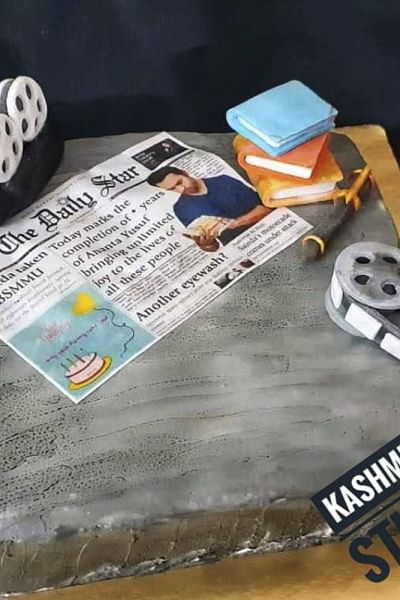 Keeping this in mind, Kashmiri's Studio was launched in 2018. The owner, Kashmiri Sultana, had always been very passionate about cooking and baking.
''As someone who grew up watching a lot of cooking shows and competitions, I have always been very fond of the culinary arts, which led me to pursue a diploma in Food and Beverages Production. I wanted to combine my passion, educational knowledge and skills and turn them into my profession. This eventually ushered me to open my online bakery, '' said Kashmiri.
Kashmiri's Studio's specialty is their absolutely beautiful customised cakes. Starting from the design, ingredients, layers to size, everything is made according to customers' choice and preference.  You can have any addition you want in your regular cakes, like vanilla cake with fruits, chocolate with an assortment of nuts, etc. Kashmiri's Studio brings its customers remarkably decorated cakes with some very novel combination of flavours.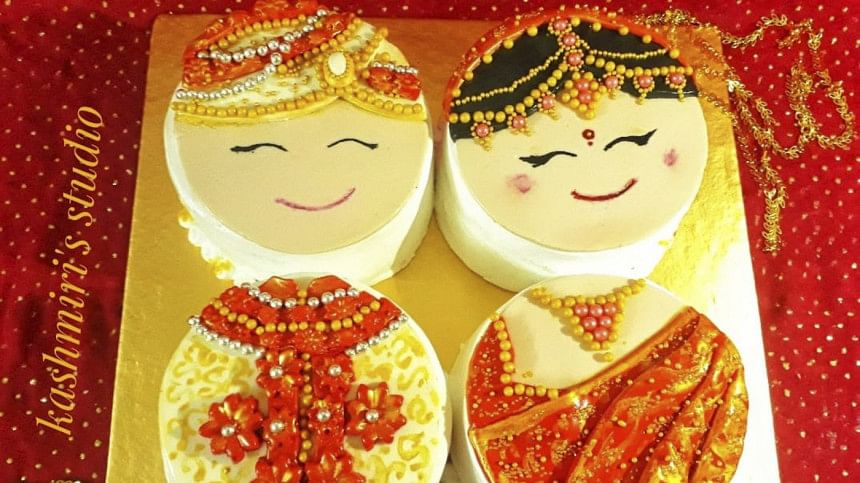 Kashmiri believes that baking is an excellent form of art and she treats her cakes as her palette. Customers do not have to provide her with any particular design for their cakes. All they need to do is just tell her the theme or the idea. Kashmiri takes it from there and makes her own detailed designs on paper. These designs are then showed to the customers who may add their own edits if they wat to, before finalising the design.
If you want to have a nature theme for your cake, Kashmiri's Studio will present you some of the most creative design ideas. If you want to order a birthday cake for someone, share a little bit of information about that person like their hobbies or profession. And be surprised by how the studio comes up with design ideas that perfectly portray the birthday girl or boy!
The term, studio, was added in the name because Kashmiri wants to make everything 'picture-perfect'. Kashmiri's Studio can produce a cake suited for any purpose — be it for celebration or commemoration. You will be left star-struck at how personalised their cakes can turn out to be. According to Kashmiri, ''I utilise knowledge from my food and nutrition degree and also from my diploma to maintain the maximum hygiene and nutritional composition in all my products. My educational background is actually my plus point as it enables me to ensure the quality of my products.''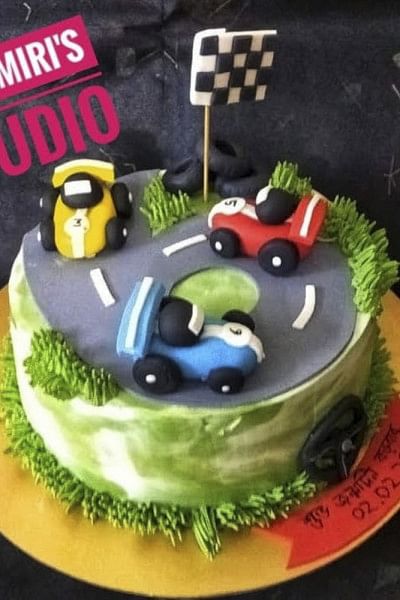 All the customised cakes are made from edible prints and thus customers have nothing to worry about regarding harmful food colours.
Other than personalised cakes, Kashmiri's Studio has regular cakes, desserts and certain savoury items too. As it requires time to come up with, finalise design and prepare a customised cake, orders have to be placed at least two weeks before date of delivery. Kashmiri's Studio has home delivery option inside Dhaka only. Customers can also pick up their orders from the studio.
For more information, visit their Facebook page:
https://www.facebook.com/kashmiristudio.bd/