5 superfoods to include in your diet this Ramadan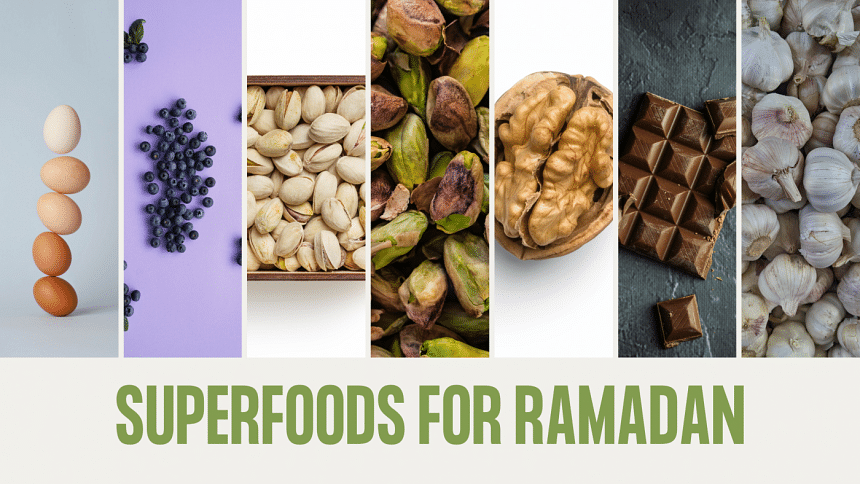 One of the most noticeable changes in our daily routine during the month of Ramadan is diet. When and what we eat shifts courses and many times we are missing out on nutrients that are highly beneficial for our well-being.
Superfoods are mostly plant-based food with an exception of a few proteins. They are known to provide immunity to ward off diseases and bacteria as well as fulfil your daily sufficient intake of protein, nutrients, minerals, and vitamins.
Here are top 5 superfoods you can incorporate into your diet during the month of Ramadan.
Eggs
Despite being a historically controversial element in the nutrition world, eggs have been repeatedly and scientifically proven to be the ultimate superfood, being rich in many nutrients such as B vitamins, vitamin A, iron, and phosphorus. Loaded with high-quality proteins, eggs are also carriers of two of the most powerful antioxidants; zeaxanthin and lutein.
So, remember to keep eggs in your diet to flush out all the toxins you absorb from all the deep-fried and spicy food.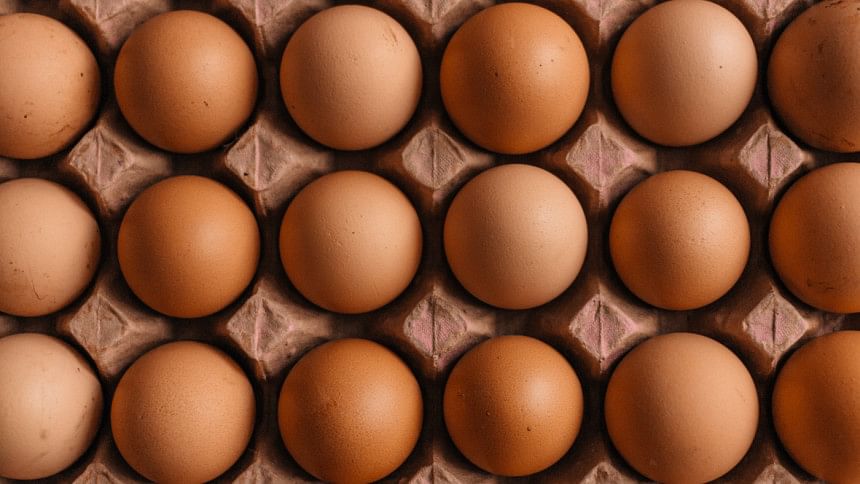 Blueberries
Low in calories and high in nutrients, blueberries take the second spot on our list of superfoods you must include in your meals while you are fasting. Vitamin C, vitamin K, and manganese are just a few of the nutrients that blueberries carry but they are known to reduce DNA damage which helps against ageing and cancer.
While science keeps working to prove that theory, blueberries are protecting your body's good cholesterol. High in antioxidants, add blueberries to any of your meals and you do not have to worry a thing because they are also known to improve brain function and memory.
Now you can remember which superfood to keep in your diet this Ramadan.
Nuts
Almonds, pecans, walnuts, and pistachios in particular are great sources of fibre and full of healthy fats. They have anti-inflammatory properties which help with digestion and regularly adding nuts to your meals has been proven to reduce the risk of heart disease. Pine nuts and cashews contain zinc that strengthens your immunity system. A cup of these nuts mixed during sehri can give you the energy your body needs for the whole day while fasting.
Dark Chocolate
Cacao is one of the most complex foods with more than 300 identifiable substances which makes it a very effective superfood, especially during fasting. Specifically, cacao in dark chocolate is very high in antioxidants which works to clear out toxins from the body (the more the percentage of the cacao, more effective). Dark chocolate is also known to help with the digestive tract system. You can also buy cocoa nibs and make your chocolate at home as a treat during iftar.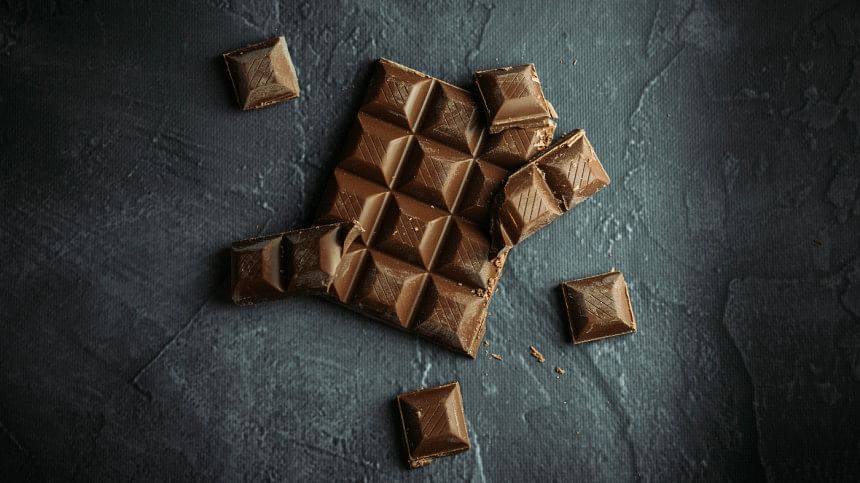 Garlic
Yes, it may make your breath smell worse after not having eaten anything all day anyway but garlic just so happens to be a good source of manganese, vitamin C, selenium, and fibre which is known to be associated with cholesterol and blood pressure. Adding garlic to any item you eat in your sehri and/or iftar can decrease your chances of heart blocks and high blood pressure, and support your immune system.
You need this after all the things that are being deep-fried during Ramadan.