Top 5 trending men's perfumes for 2022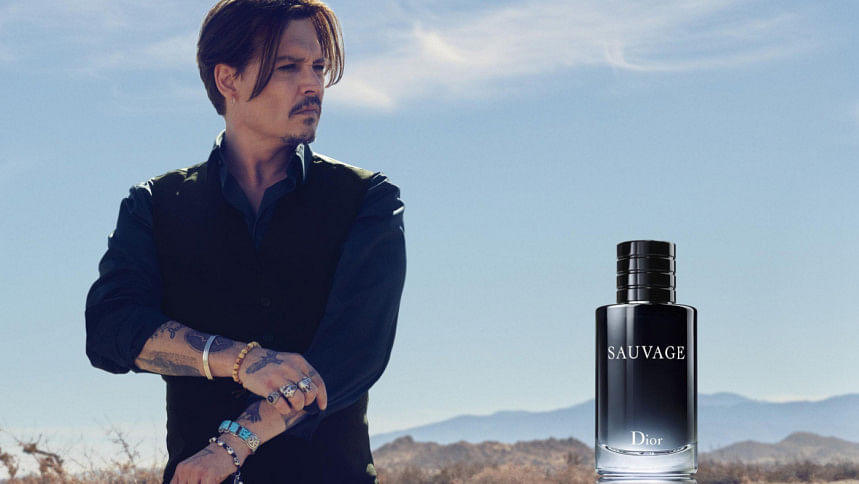 No matter the time or place, the value of a good perfume cannot be overstated. For the working man, a good cologne can really make all the difference. Not only will it set the mood for pleasant conversation, it can also accentuate your sophistication and poise.    
From floral notes to spicy woody scents, there is a diverse selection of perfumes. And the right perfume can fulfil any wish.
Here are 5 of the most trending men's perfumes in 2022.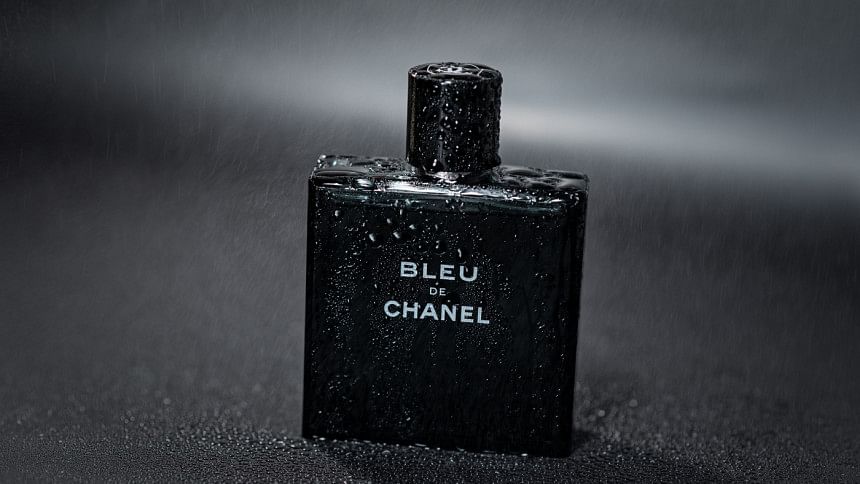 Bleu De Chanel
Bleu De Chanel is elegance made manifest. Launched in 2014, Bleu De Chanel is still one of the most widely recognised and celebrated fragrances. Gaspard Ulliel, a famous French actor was the face of Bleu De Chanel since its release, but passed away in January of 2022.
The cologne opens with a fresh citrus scent derived from a combination of grapefruit, lemon, and mint. The middle notes include ginger, nutmeg, jasmine, and melon. This gives the perfume a woody-aromatic composition. After a while, the fragrance will settle into base notes of incense, vetiver, cedar, sandalwood, and patchouli.
The fruity and citrusy undertones make Bleu de Chanel the perfect summer fragrance. It's far more reserved than Sauvage, but Bleu de Channel is still one of the most well recognised fragrances of 2022. It embodies the persona of the noble king, strong, individualistic and unwilling to bend.
Dior Sauvage
The most popular cologne of 2022 by far, Dior's Sauvage is one of the spicier and bolder perfumes on this list.  Initially released in 2015, Sauvage has seen a meteoric rise in sales after its brand ambassador Johnny Depp won the defamation case against ex-wife Amber Heard.  
Sauvage was inspired by wide open spaces like deserts and a man's desire to venture into uncharted territory. The top notes of Sauvage are bergamot and black pepper. This is followed by middle notes of Sichuan and pink pepper. The first two notes are a pairing of spice and citrus, a dominating combination that works equally well during both day and night. The base notes are cedar, labdanum, and ambroxan. This ensures that the initially spicy notes will slowly grow sweeter and velvety as the day goes on.
It is important to note that Sauvage is not an overpowering fragrance and is at its best when used during spring or summer. While it is low-key, Sauvage is surprisingly potent and can last up to 12 hours.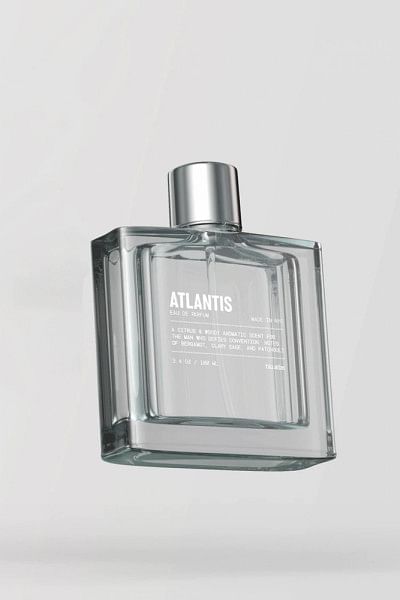 Blu Atlas Atlantis
Atlantis is the signature fragrance of New York based skincare brand Blu Atlas. In the past year, Blu Atlas has dominated the skincare scene with their natural ingredients and 100 percent money-back guarantee. According to the company, Atlantis is a 100 percent vegan, all-natural cologne that does not contain any artificial fragrances.
Atlantis has a comparatively simpler scent profile compared to the other colognes on this list. Its top note is bergamot, which gives the scent a fresh citrusy note. There is also a hint of earthiness when it comes to bergamot scents. The middle notes comprise of clary sage that gives it a fresh herby scent. The base notes are patchouli, which is often described as a sweet, earthy and aromatic scent. Atlantis is easily the most off-beat perfume on this list but it's also a unique fragrance that may signal a radical change for the fragrance industry.
Giorgio Armani Acqua Di Gio
A re-envision of the iconic fragrance released in 1996, Acqua Di Gio Eau De Parfum was launched on the 25th anniversary of the Acqua Di Gio franchise. Everything about this perfume oozes sensuous masculinity, from its sleek glass bottle to the salty ocean profile.
The formula for the new Acqua Di Gio has not changed much but its existing ingredients have been enhanced to a significant degree. The scent is a lot more intense and long lasting compared to the original 1996 version. The new fragrance is also immersed with a new compound called YodanolTM, which ensures its long-lasting radiance.
The cologne starts off with a prominent green mandarin sprinkled with some fresh sea breeze notes. This is followed by a mix of lavender and sage, which gives the scent a more floral body. But after a few hours, the strong citrus will subside and be replaced by the earthy and warm scent profile of cedar wood and patchouli. The new Acqua Di Gio is a tribute to man's love for the ocean and a testament to Armani's never-ending pursuit of perfection.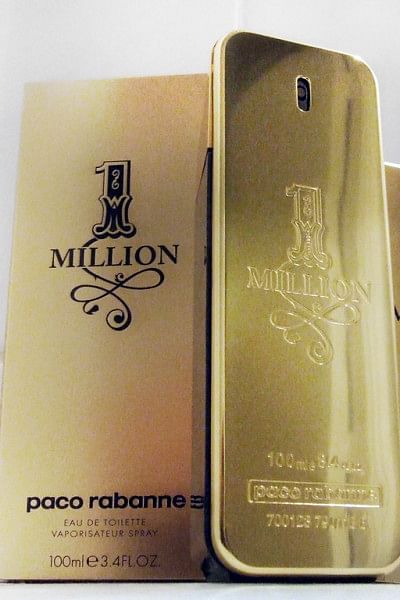 Paco Rabanne 1 Million Elixir
Encased in a sleek golden case, the 1 Million Elixir by Paco Rabanne looks like an actual bar of gold. Compared to the other perfumes in the 1 Million collection, the 1 Million Elixir is the most intense by a large margin.
The initial scent is a mix of sweet davana along with some fresh apple. The davana leaves and apple provide the fragrance with sweet floral-fruity notes while the middle notes of Damascus rose, osmanthus and apricot further intensify the fruity scent.
All this combined with base notes of tonka beans and black vanilla make this perfume one of the very best floral fruity fragrances for men. Compared to the other fragrances on this list, the 1 million elixir is a much sweeter and overpowering scent. Many even consider it to be unisex due to its intense sweet vanilla profile.