How you can tackle body odour this summer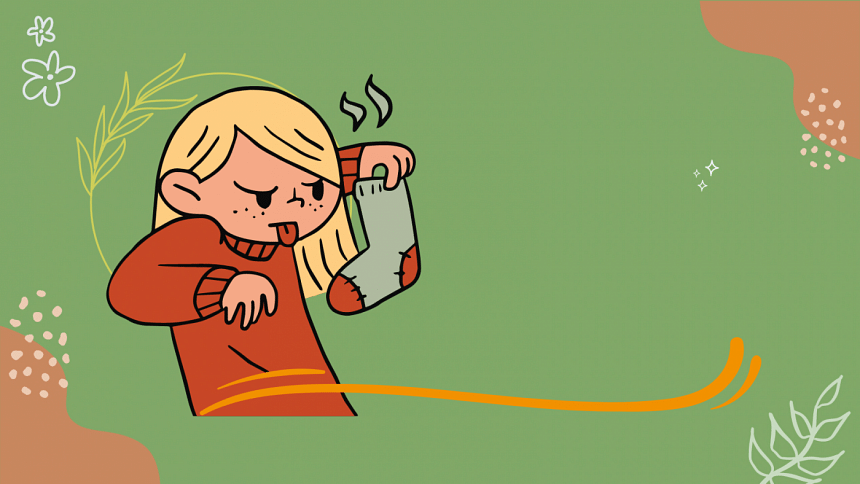 With the heat and humidity rising every day, there are days when we often end up spraying ourselves with ample amounts of body sprays or colognes, as a quick fix for body odour. Little do we realise, how much it worsens the situation. Here are some quick and easy steps to curb the sweat and stench this summer. 
Regular showers 
The way we see it, the heat waves are not going to stop anytime soon. No matter how burned out you are (pun intended), make it a point to shower regularly, preferably with an antibacterial soap to reduce the chances of bacterial growth on your skin. 
Using roll-ons
Instead of dousing yourself in perfumes or deodorants, you can choose antiperspirants i.e. roll-ons which are made of aluminium-based compounds. These temporarily block sweat pores, thus reducing the amount of sweat that reaches your skin.
Prickly heat powder
Many of us experience rashes from being exposed to severe heat. Instead of alcohol-based perfumes, choose prickly heat powders which give off a cooling sensation and provide relief from the heat. 
Prickly heat powders also kill germs that might cause skin problems and also protect your body from heat-induced bacterial infections. The best part is it absorbs the sweat while emitting a pleasant smell. 
Skin-friendly clothing
Ditch materials like silk or cord and opt for comfy fabrics such as cotton and linen. In case you are working out, choose synthetic fabrics developed to keep the moisture away from your skin. 
Changing your diet
Try to bring your caffeine and spicy food intake to a minimum in this scorcher. Beverages like tea and coffee or foods like onions, garlic, cabbage, broccoli, cauliflower, and red meat may increase your sweating and body odour that's stronger than usual. Among other things that contribute to sweat and stench are monosodium glutamate (MSG), curry spice, cumin, as well as hot sauce.