Malaysia judges turn into janitors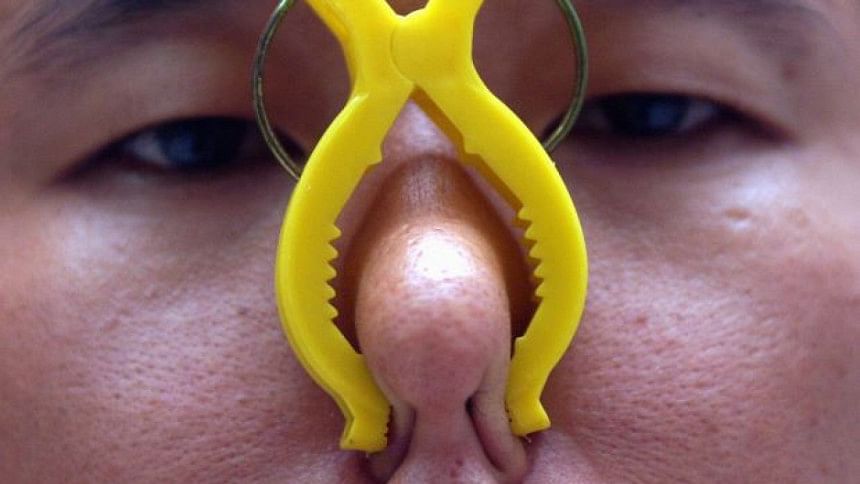 Judges in Kuala Lumpur have been cleaning their own toilets for several weeks now, as the janitors have gone on strike after not being paid by the contractor.
Chief Justice Tan Sri Richard Malanjum, who inherited this problem, is now organising a gotong royong (mass volunteering) session on Sunday (July 29) requesting all court staff and judges to be present for a good clean-up of the complex.
Apparently the cleaners have been on strike since the fasting month as they have not been paid. It is learnt that the Government had paid the contractor, and the cleaning service was supposed to run until the end of this year.
A High Court judge here said she received the memo for the cleaning-up session late Friday evening.
"I have been washing my (own) washroom. Imagine me cleaning my toilet here when I haven't had to do it since years ago at home.
"I am planning to take my maid to court to clean my chambers, my court and washroom. I will need to pay my maid extra for this,'' said the judge with a huff.
She said the current situation was entirely undesirable.
"We have tonnes of documents, papers to go through. A dirty court to clean. Am feeling like I am in a chicken coop," she added.
A senior lawyer said the state of cleanliness at all levels of the court complex is deplorable.
To make matters worse, the male toilets are not working.
"Several of these toilets have no lighting at all, leaving users in complete darkness.
"This, coupled with burst urinal pipes and wet unkempt floors, are accidents waiting to happen to unwary users.
"The stench .. well it attacks the senses way before the sight of it does," added the lawyer who had to be in the court on most days of the week.
"If left unkempt, I dread to think what negative impression it would give to visitors both foreign and local of the administration of justice," he added.
Some court staff had also posted on Facebook that they are doing "cleaners' job" now.
Copyright: The Star Online/ Asia News network