Malaysia will not abandon tournament over Myanmar Rohingya crackdown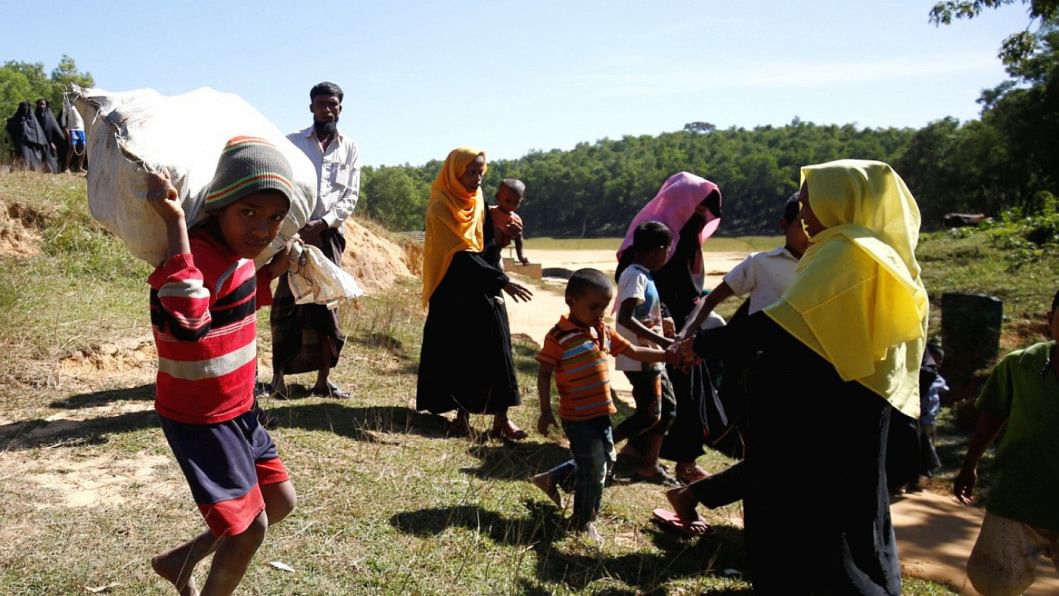 Malaysia decided on Friday to carry on with a regional soccer tournament co-hosted by Myanmar, days after a Malaysian minister said it was considering pulling out in protest against Myanmar's bloody crackdown on ethnic Rohingya Muslims.
The decision came amid growing calls for Muslim-majority Malaysia to take a strong position and as protesters held simultaneous rallies on Friday in three Southeast Asian countries against Buddhist-majority Myanmar's actions in Rakhine state.
A withdrawal by Malaysia from the ASEAN Football Federation Suzuki Cup, which began on Saturday, would have run counter to the 10-member Association of Southeast Asian Nations' long-standing policy of non-interference in other members' affairs.
"The cabinet decided today that we should proceed with our match tomorrow," Malaysian Youth and Sports Minister Khairy Jamaluddin told reporters before attending Friday prayers.
Khairy said on Wednesday that he had asked the cabinet at a pervious meeting about withdrawing from the tournament, and that Malaysia "must continue to speak up" regardless of the decision on Friday.
His comments were in response to a call by a Malaysian Islamic cleric for Malaysia to pull out of the tournament, which started on Saturday and is co-hosted by the Philippines.
The conflict in Myanmar's northwestern state of Rakhine has sent hundreds of Rohingya Muslims fleeing to Bangladesh and poses a serious challenge to Nobel Peace Prize winner Aung San Suu Kyi, who swept to power last year on promises of national reconciliation.
Escalating violence has reportedly killed at least 86 people and displaced some 30,000. Myanmar soldiers have also been accused of sexually assaulting dozens of women from the persecuted minority.
The bloodshed is the most serious since hundreds were killed in communal clashes in Rakhine in 2012, exposing the lack of oversight of the military by Suu Kyi's seven-month-old administration.
Protesters in Malaysia, Indonesia and Thailand were holding rallies at the Myanmar embassies of each country on Friday seeking an end to oppression of ethnic Rohingya.