TAAGA — Unapologetically fashionable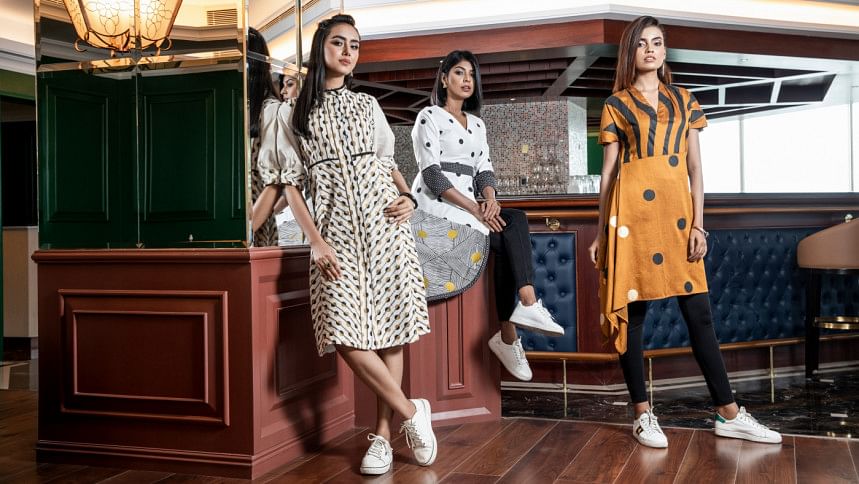 Launched for the youth and keeping their unbounded energy in mind, TAAGA has inspired the younger fashion enthusiasts over the years, to no end. Where Aarong is a more mature mother brand, TAAGA is the impulsive, joyful sub-brand that is always experimenting and flying out of her comfort zone. This time too, TAAGA's Eid drop is eclectic, daring and classy, much like its wearers.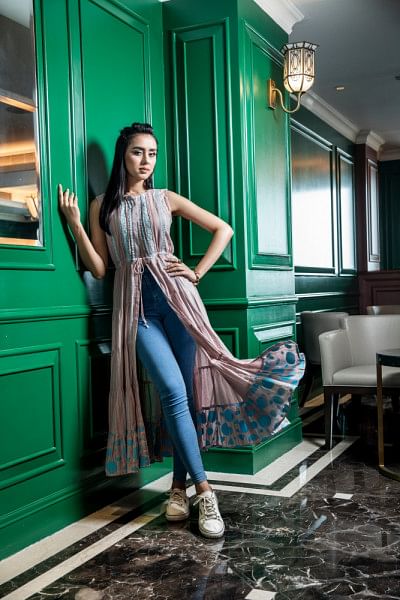 Inspired by the latest street fashion trends, TAAGA's new collection has a lot going for it, from geometric to abstract prints and patterns. Steering clear of heavy embellishments, TAAGA has always chosen to experiment with trendy tie-dyes, and brave new cuts, featuring tops, dresses and tunics. It's a brand that you can street-style with ease and be comfortable wearing everywhere.
TAAGA always plays with local fabric and motifs, and the brand thrives on earthy colours and designs, which are summer friendly and can easily be glammed up during festivals like the upcoming Eid. With a snazzy mix of dresses that one can pair with sneakers for a fun stroll outside, jackets they can bling up with statement jewellery, and skirts and tops in muted colours and fiery hems that work together just as well as they do as standalone pieces — all of it inspired by the chic fashions of the Far East — TAAGA's newest has verve and quiet energy, an audacious marriage of fashion and fun.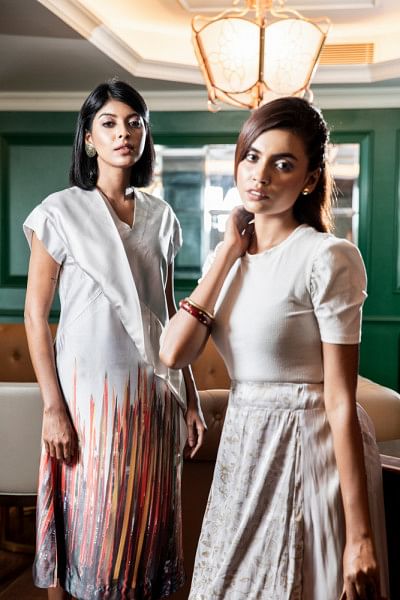 The main difference between clothes offered at TAAGA versus those of its mother brand Aarong is in the way they are portrayed to the world. The youth-centric brand unapologetically goes for cuts that are more experimental — tops, tunics, coats and jackets — that look vivacious and peppy. The brand is young and purposeful, and for those who will not shy away from playing around with unconventionality or creativity.
With a vision so strong and clear, it is no surprise that TAAGA has been ruling hearts for a while and their newest collection is testament to that. With Eid just around the corner, the summer sun high on our heads and TAAGA out with their latest, it promises to be an exciting season, full of vitality and funky fashion.
Model: Efa, Antora, Arnira
Styling: Tabinda
Wardrobe: Taaga
Make-up: Sumon Rahat
Location: Holiday Inn Dhaka City Centre