Style guide for unpredictable weather
The weather seems to be pretty indecisive during this time of the year; constantly shifting between hot and cold. While we might have to shield ourselves from the blazing sun during the day, by night, we can feel the chill of winter.
This brings us to the bewildering decision of what to wear during the transitional season. What keeps us cosy and warm during the night might just be too uncomfortable to don during the day. The bigger question remains — how to find the right balance between chic and comfort?
While the weather may remain indecisive, we must come to a decision about what to wear that is suitable for the changing seasons and remain stylish at the same time. Thus, here is a rundown of the styles and attires you may opt for during the ongoing in-between weather.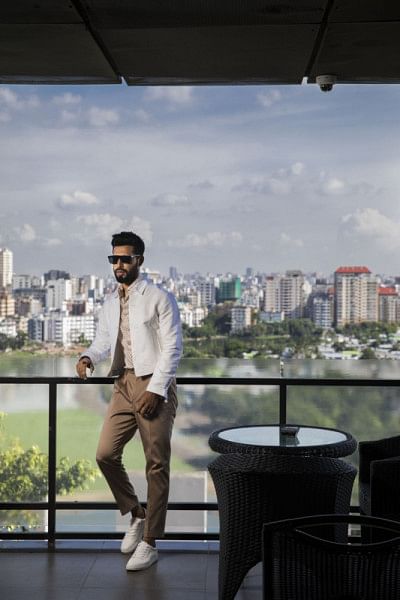 Shirts and denim
Denim is suitable during the entire year but the thick fabric makes it a comfortable option during in-between weather. Denim pants, shirts, skirts, and tops are perfect for the changing seasons that add a little warmth and a lot of cool factor to your overall ensemble.
An added layer of clothing over our usuals will make us feel more comfortable. While it is not that cold yet to slide into jackets, you surely can use oversized shirts for the purpose. Wear them over t-shirts or tops to look trendy and feel comfortable.      
Ponchos, shawls and scarves
Ponchos add warmth and attitude to your outfit without looking weirdly bundled up. Enjoy the winter breeze and look like a fashionista by dressing up in a poncho. Blanket shawls are a good alternative too.  
The altering seasons can make us prone to throat irritation and nothing gives better respite than a warm mug of coffee and wrapping a muffler around the neck. While mufflers can make our neck sweat due to the uncertain weather, silk scarves are a smart substitute.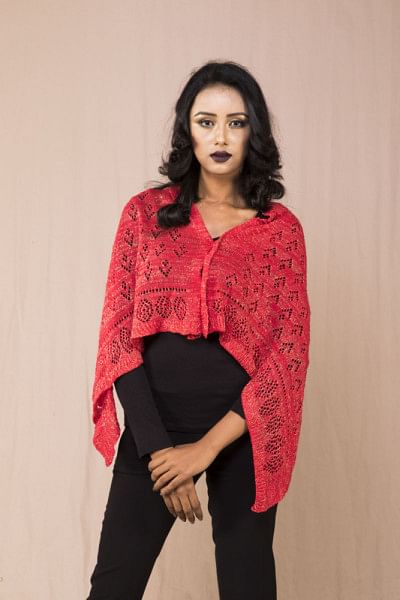 Coats, cardigans and overalls
It might be time to stow away our summer clothes but it is not yet the hour to bring out jackets and sweaters. Trench coats and cardigans should do the task for now – and fashionably so! Look modish in a trench coat or go for that cosy vibe wearing a cardigan. Either way, rock that urban fashionista look. 
If you have delayed wearing those overalls or jumpsuits all summer long, the transition season may be the perfect chance to make the best use of them. Feel warm and look classy at the same time wearing jumpsuits and overalls and make the most out of this weather while it lasts.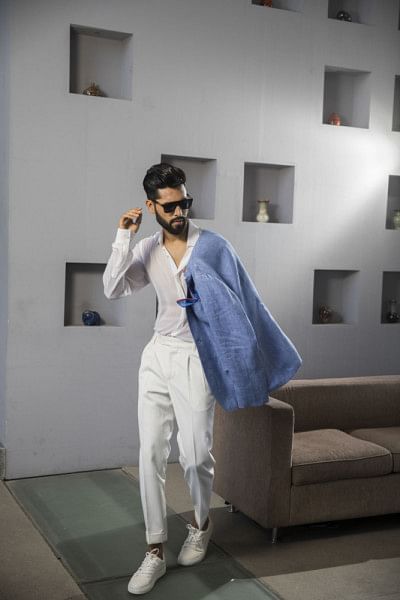 Pants and shoes
One great aspect of transitional weather outfits is that we may temporarily switch to a capsule wardrobe. Wear pants that give utmost comfort and go well with your attire. If leggings are too thin for you, try jeggings instead.    
As for shoes, you can wear closed toe shoes and loafers to keep your feet warm while avoiding wearing socks. Also, it is finally time to show off those booties that we are able to wear only during this time of the year!          
While the tropical climate of our country does not allow us to enjoy winter for long, there is something very exciting about being able to appreciate the changing seasons and dress for each one uniquely, including the transitional tenure. This year, rather than fretting about what to wear, relish the colours of winter – muted, neutral and dark tones along with a medley of textures through your attire.