Silk saris you need before the year ends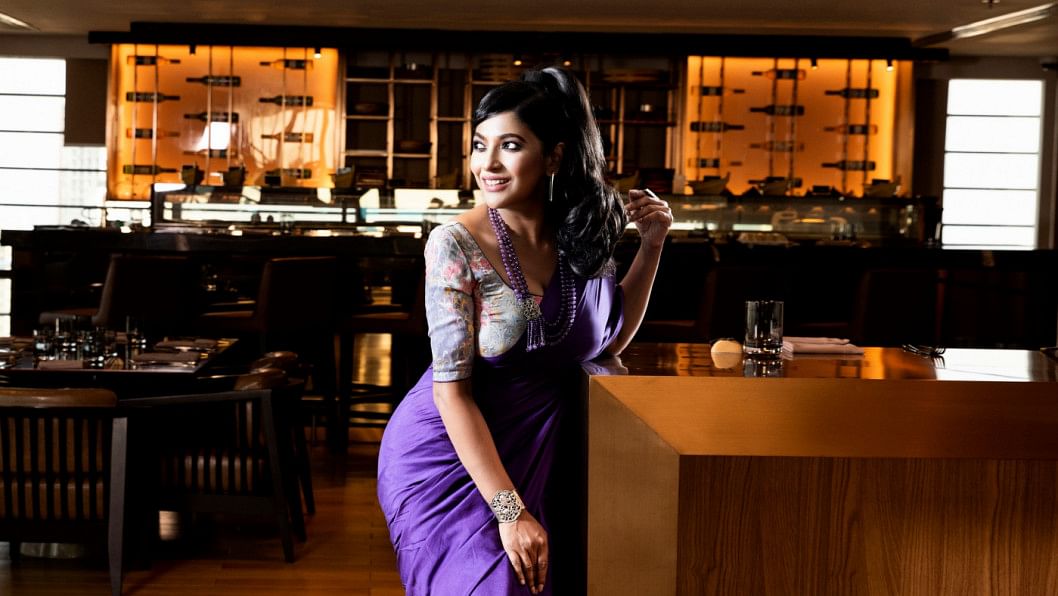 Statement silk saris promise to take you back to the '60s and help mimic your favourite Bollywood heroine. Decades ago, this very silk sari conjured images of eye-catching young women from elite society but today, that image has somehow faded because of the scarcity of the authentic fabric and the existence of cheaper alternatives that actually look nothing close or exclusive as its predecessors. However, whatever is left of the authentic textile, is enough to jumpstart one's collection for the season. Whether one is looking to up the ante or go on a posh dinner date with the significant other, nothing can ever beat the authentic silk sari.
Here we have rounded up four of the best styling options, to help our readers lead the pack and stay way ahead of the curve just like in the golden times of the past.
Cocktail hour deconstructed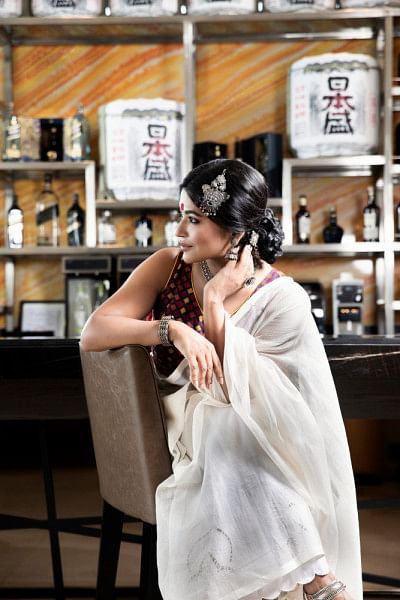 Sirajganj spun, half-silk, kota sari, paired with Tangail weave multi-coloured blouse.
The entire look can be accessorised with intricate silver jewellery that is eye-catching and unique. One made by the indigenous community of our nation can be an interesting pairing. This very look is a unique blend of both traditional and modern, sure to make the onlookers marvel in fascination.
Urban Dhaka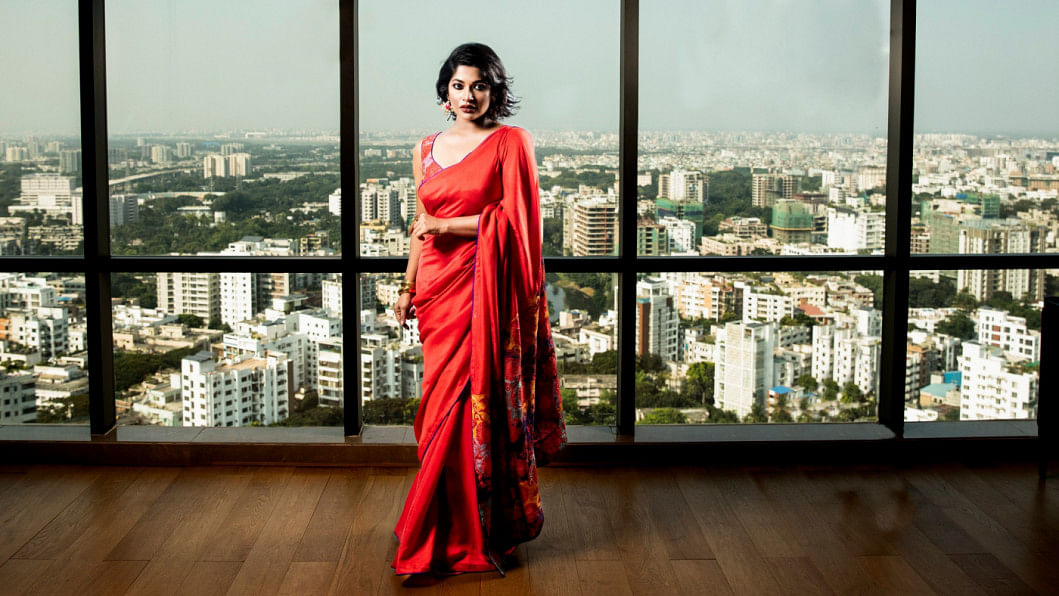 Chic and modern, hand-embroidered kantha work from Jhenaidah applied on Rajshahi spun silk sari.
This is the perfect sari for an evening out with close friends and family. If you are thinking of hosting a soiree in any upscale restaurant within the capital, this should definitely be one of the top choices in wardrobe selection.
Resplendent Red
Jamdani sari spun in silk and silver zari — perfectly wedding season ready. If you are the bride and want to don something entirely traditional, this is definitely one of the finest choices. A blood red or maroon red Jamdani silk is equally good for any traditional occasions including a pitha festival, to local art gallery excursions.
Along the Silk Road
Hand-marbled Rajshahi silk blouse using Ottoman Ebru technique, mirrored in Noakhali, Bangladesh, and paired with monochrome Rajshahi spun purple silk sari. You have a plan to attend office meetings and international conferences. This is probably your go-to wardrobe for the occasion, one that can help turn heads within the moment and give an added advantage to any sort of professional session.
Model: Azmeri Haque Badhan
Styling: Shanila of Nobo Dhaka
Wardrobe: Nobo Dhaka
Hair: Total Care Salon, Dhaka
Makeup: M K Hossen
Location: Yumi at Sheraton Dhaka