Saris that are ruling our hearts this year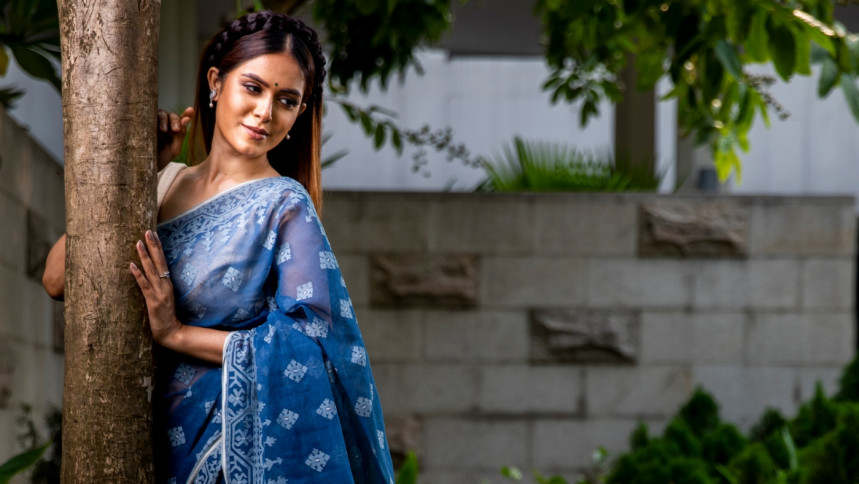 A sari is one such timeless attire that has never been retired from the top of fashion trends. Many trends have thrived and died in the fashion industry over the years, but the sari's popularity remains unmatched. 
Thanks to the brilliant minds of artists and designers, saris continue be a statement outfit for any occasion. I mean, imagine walking into a room draped in six yards of elegance and everyone taking a pause just for you. That is some main character energy right there!
Another concept that is trending nowadays within the country is sustainable fashion, where organic colours are used on the cotton saris that are exclusively made via handloom instead of power looms. Another beautiful term that is synonymous to sustainable fashion is slow fashion, which produces end products that are both beautiful and caring towards earth's sustainability causes. Having said all that let's go back into discussing the sari fashion trends loved by our readers.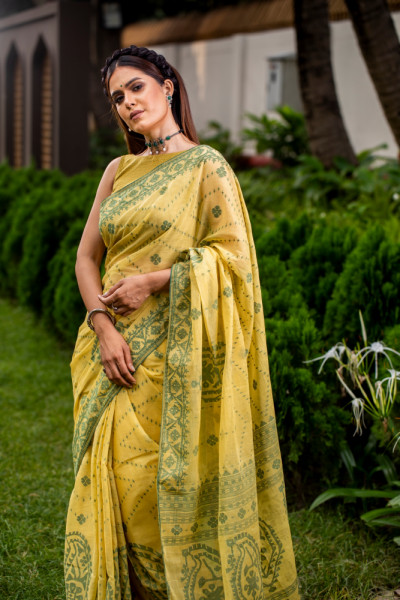 A chiffon sari opens doors to limitless possibilities. Lightweight and easy to drape, they are made to fit the taste of women everywhere. Their versatile nature and touch of modernity also gives you full freedom to pair any blouse you want without worrying about looking out of place.
A fun trend these days is the combination of chiffon saris and crop tops. Floral printed chiffon saris with heavily embroidered or shimmer blouse have in fact become rather popular in the recent years with many celebrities choosing the combination for their special occasions.
Another lightweight fabric that has us gushing over it is net. Be it an office party or a family dinner, you can blindly trust a net sari for looking classy and elegant.
An organza sari on the other hand, holds almost an air of royalty to it. The light shimmer, the flowy yet firm feel, and the lace border brings out the true queens in all of us.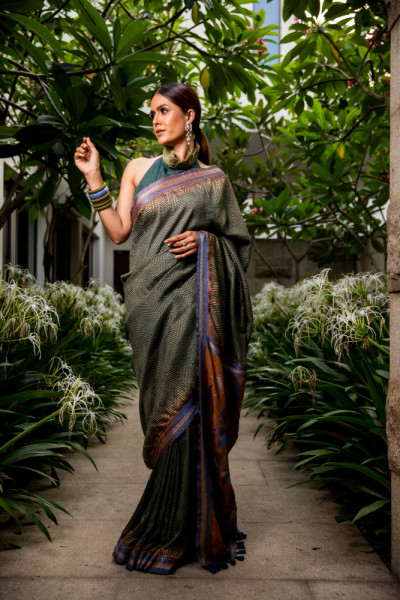 Blouses with collars and boat neck designs have been leading the trend with these saris, with minimum accessories. Although organza comes in many colours, the ones in off-white, pink, lavender, and powder blue, have had us raving for the better part of 2022.
Plain, printed, or embroidered, silk saris come with unbeatable elegance you can never go wrong with. With the rising popularity of self-running pleated saris, silk saris are in high demand among women of all age groups. The most hyped among these are dual-shaded and multi-coloured ones that look gorgeous while being surprisingly easy to carry at the same time.
For weddings, Jamdani saris have been gaining unprecedented attention in recent years. With brides these days choosing to go back to their heritage, it is no surprise that red Jamdanis paired with gold and/or silver jewellery are winning hearts everywhere.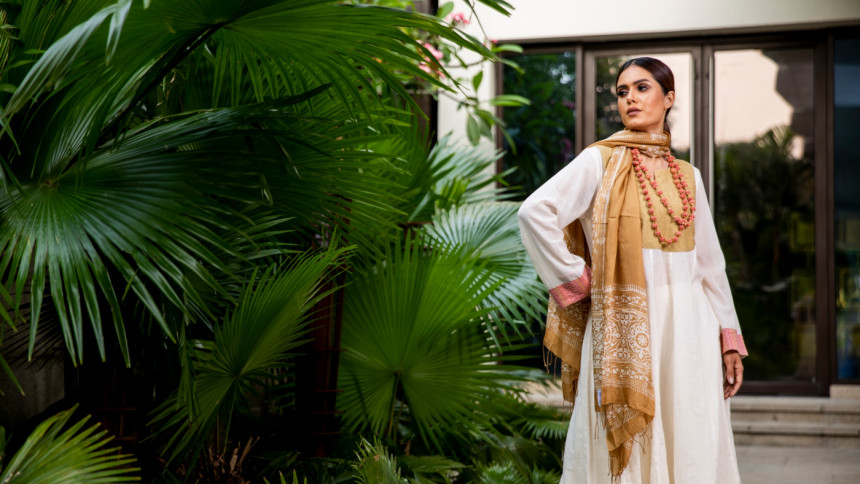 No matter what you choose, you can never go wrong with saris. So, take our advice when it doubt, and take that sari out.
Model: Tania
Styling: Sonia Yeasmin Isha
Wardrobe: Friendship Colours of the Chars
Make-up: Sumon
Location: InterContinental, Dhaka
In harmony with nature
We are constantly being reminded of the need to lead a life that is in harmony with nature. Today, there is this pressing need to be environmentally conscious in every step of our lives. What we wear leaves a carbon footprint, and now is the time to make ourselves champion for the cause of flow fashion.
For the last few seasons, natural yarns like silk and cotton are being highlighted in the fashion scene, as are natural dyes. Not only are these eco-friendly, but also extremely stylish. The shades of natural dye bring us closer to nature and exude an aura that binds us to the basic elements that surrounds us. So, let this be the auspicious beginning of embracing a style statement that keeps us close to nature.