Grooming salt and pepper hair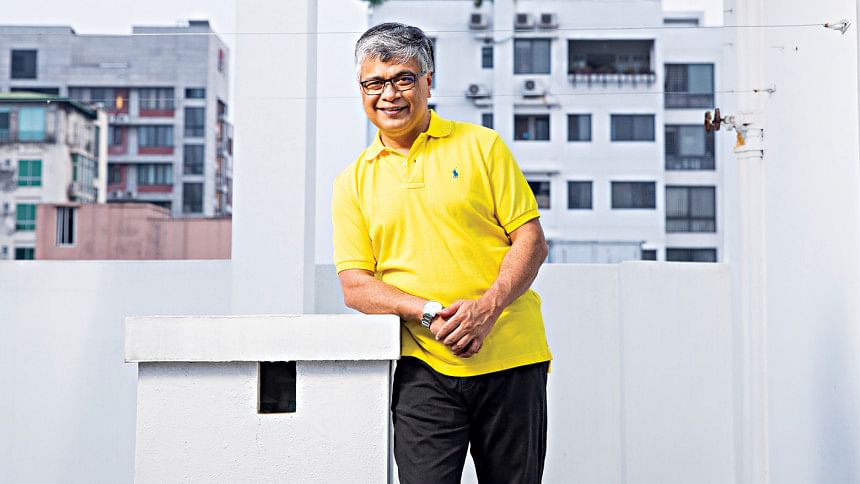 Ok so you have drooled over Milind Soman and George Clooney for years now, especially for that gorgeous grey hair!  But did you also know that it takes effort to show off the ever-popular style statement?
Of course you didn't and that's why we are here for you.
A good cut
They say every hair styling begins with a good cut and we agree as well. For salt and pepper hair, the saying stands on a firmer ground. If you really want people to notice your greys, your hair must be cut in a style that really suits your face. Our personal favourite is the short haired style where the greys really gleam through.
Products for grey hair
You might have natural greys or you might have put them up at the salon, it doesn't matter. In both the cases you have gorgeous grey's that need to be taken care of. The routine of hair care for greys usually begins with a treatment of anti-yellow shampoo. To simplify you need to wash and condition your hair with products that have purple and blue pigments, which will help to cancel out the tacky yellow tone and make the whites and greys shine brighter.
Expert tip: Always use a thin comb to style your hair or even while you are slathering on gels: it helps create the gorgeous strand effect on silver hair
Overall maintenance
The mantra is same like any other hair type: lead a healthy life, eat good food, oil your hair regularly, shampoo, condition, and apply a hair mask at least once a month.
Finally, all we can say is that for men and women should start experimenting with the salt and pepper look because once you go grey there's just no turning back!