Breaking down the backless style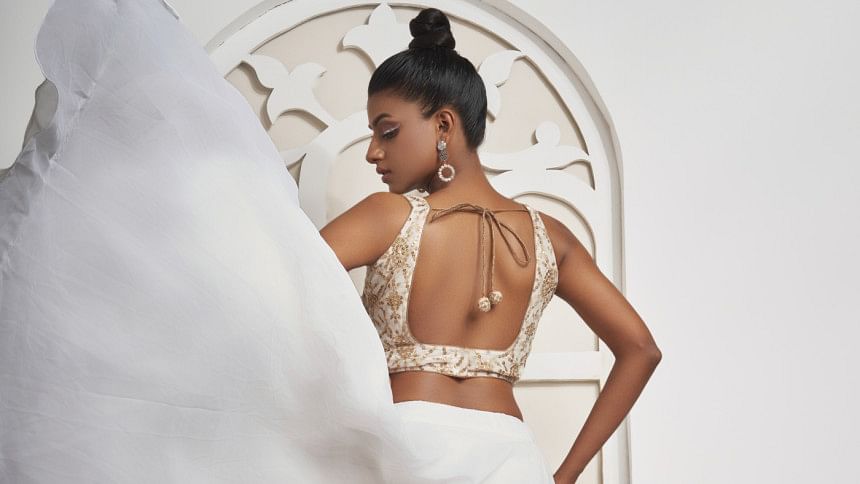 Conservative people would say that backless dresses revealing from one's shoulder to the hip bone were offensive. But historical evidence would suggest that this specific style had been in existence from the times of the Mughals and maybe even before. Women baring and flaunting their beautiful backs have been an inspiration for hordes of world-renowned designers from Alexander Wang to Guy Laroche, and even Alexander McQueen. You name it and they have designed multitudes of evening dresses with only one theme in mind, the beautiful bare back.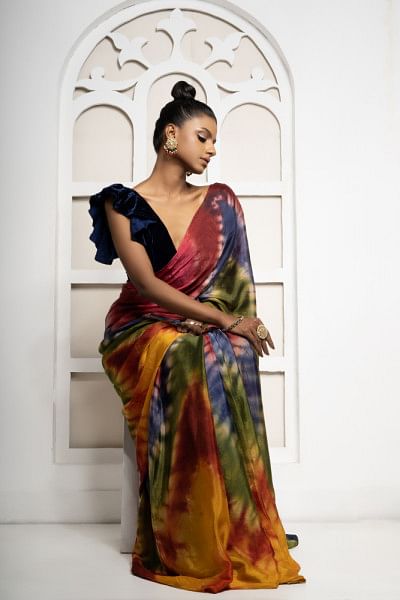 A little provocative, definitely bold, and sometimes even extravagant, the backless dress or blouse, offers a clever twist to any sort of regular styling. Imagine, a lady wearing a suit and suddenly, there is a backless twist to the attire that every person would now seem more interesting than ever.
Saris are beautiful on their own, the wearer often plays with the blouse to make it even more attractive than usual. One can go sleeveless, add fluffs to the blouse, put on interesting necklines, or even go backless.
Whatever style one chooses, it has to fit their personality. Anyone wearing a backless design must be comfortable wearing it, otherwise the style will only look vulgar and out of place.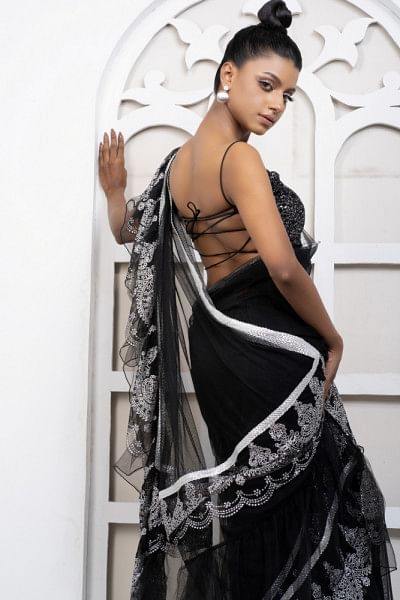 Most of 2019 and the entirety of 2020 saw plenty of drab and dull zoom-call dressing. Now that the world is reeling back to normalcy, it is time to experiment with more meaningful and interesting looks — especially ones that define our character. And finally, step out of the dull and dreary guise that had become a constant part of our personality during COVID times.
Going backless is an interesting option — but of course only for the bold at heart. If the traditional backless style does not entice, more can be done with the styling — like placing pearl strings as embellishments or golden strands. The design options are limitless and maybe it is time we began experimenting on our own as well.
Just to put things back into perspective, Miu Miu and Alexander McQueen have also designed backless suits for men and Timothée Chalamet made the backless for men even more popular, with a red-carpet appearance, a few months ago.
While it may take a while for many of us to stomach such courageous designs, we can start by appreciating the backless styles for the ladies.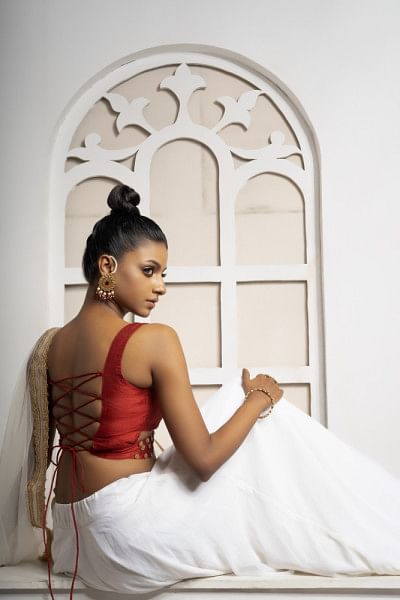 Maybe there is much more to life than dressing only for zoom calls and selfies. 
Model: Simmi Tabassum
Styling: Sonia Yeasmin Isha
Wardobe: Zabin Iqbal
Makeup: Sumon