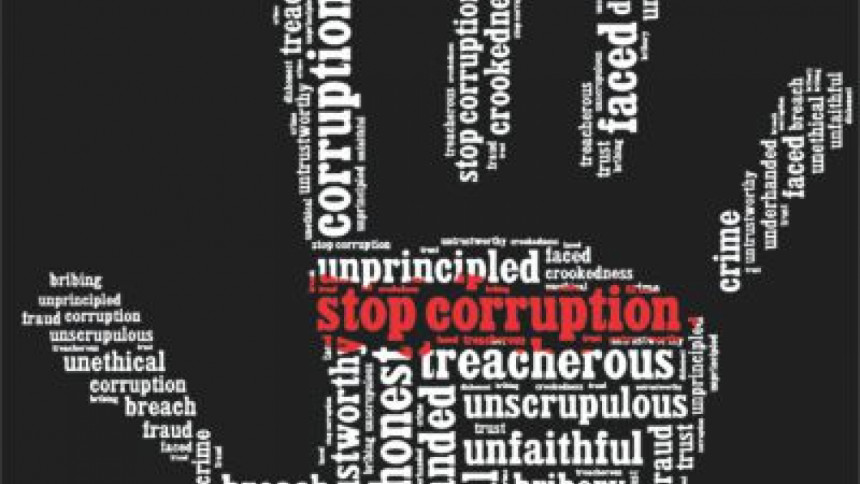 This week Your Advocate is Barrister Omar Khan Joy, Advocate, Supreme Court of Bangladesh. He is the head of the chambers of a renowned law firm, namely, 'Legal Counsel', which has expertise mainly in commercial law, corporate law, family law, employment and labor law, land law, banking law, constitutional law, criminal law, IPR and in conducting litigations before courts of different hierarchies. 
Query
Recently I was required to extend the term of my driving license from the BTRA. Some officials charged an additional payment while granting my application. I would like to know whether there are any laws that keep the public office and officials in check. If yes, what are they? 

A victim

Dhaka
Response 
Thank you for your query. I do feel your despondencies about the unwarranted sufferings that you had to go through at the office of the Bangladesh Road Traffic Authority (BTRA). 

Public office or its officials are getting involved into corruption by seeking 'additional payment' for the realisation of a right which by law is available to an individual. Generally, we refer to this additional payment as 'bribery'. Bribery for the realising of rights most frequently occurs during the acquiring of permits, licenses, registration, etc. and in your case even for submitting the application for getting an extension of your driving license. 

In Bangladesh bribery and corruption is combated mainly by the Prevention of Corruption Act 1947 (PCA) and the Penal Code 1860 (PC) and corruption conducted by public servants is dealt with by the PCA 1947 and Chapter 9 of the PC 1860. Under the PCA 1947, engaging in corruption by accepting bribery is considered a serious criminal misconduct. 

According to Section 5 of the PCA 1947, a public servant commits criminal misconduct if he, by corrupt or illegal means or by otherwise abusing his position as public servant, obtains or attempts to obtain for himself or for any other person any valuable thing or pecuniary advantage. Furthermore, the public officer shall also be in breach of the said section of the Act if he takes any gratification (other than legal remuneration) as a motive or reward. The Act not only identified bribery and gratification as serious misconduct but had also made it clear that any public official found to be guilty of such misconduct shall not only be punishable with 7 years imprisonment under the Act but may also be subject to fine and confiscation of his illegal pecuniary resources. 

The provision relating to corruption and bribery under the PC which is similar to criminal misconduct under PCA 1947, and in broad terms, makes it an offence for a public to take any gratification other than his remuneration for the performance of official responsibilities (section 161). Besides as per the Penal Code, section 165, it is also an offence if a public servant obtains valuable thing, without consideration or with inadequate consideration, from person concerned in proceeding or business transacted by such public servant. If any public servant, in your case concerned official at the BTRA, is found to be acting in contravention of any of the provisions of the PC he may be subject to imprisonment, ranging from 1-3 years, or fine or both as punishment. 

Additionally, receipt of bribe, gratification, gifts or awards amounts to clear breach of the rules 5 and 6 of the Government Servants (Conduct) Rules 1979 and which might result into disciplinary actions against the concerned public official by the Authority. 

Of late other new laws combating bribery and corruption have come into function such as the Anti-Corruption Commission Act 2004. Although the contents of the Act mostly deal with the formation and functions of the Commission, nevertheless, the Act allows the Commission the rights to investigate and enquire about the possession of assets of the concerned public officials. If the official is found to be in possession of any property or liquid assets, which he should not be in receipt of by law or the property is not consistent with the known sources of his income, he may be subject to imprisonment for a period of maximum 10 years as punishment.  It is worth noting that the Anti-Corruption Commission may upon receipt of complaint initiate investigation against public office/officials.   

Nevertheless, it is matter of utmost regret that despite the existence of all these laws in the contemporary society to keep these public officials accountable for their services, the existence of this bribery and corruption in almost every sectors become so epidemic and rampant that the public's legitimate expectation from the government offices has stopped down to the level zero. I would like to urge all the relevant Authorities and Commissions to provide for more vigilant support in encountering corruption.