The role of foreign judgements to enrich domestic legal regime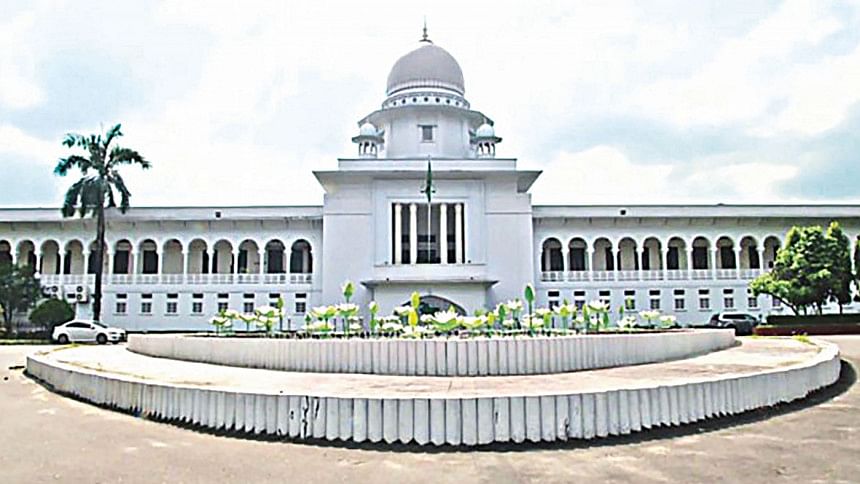 In general, the sources of law are initially either 'formal source of law' or 'material source of law', one from which a rule of law originates and derives its validity, force and authority and the other from which the same (law) derives the subject matter or content, respectively. As a matter of fact, the formal source of law varies with the sentiment and attitude of a particular community which they believe and conceive i.e., if law is regarded as being created by the will of the state, that is the formal source of law. Again, if law is command of the sovereign, such sovereign is the formal source. On the other hand, material source of law, includes sources that generate, enact or make rules/laws, of which, there exist two different streams of sources, namely legal material source and historical material source. These two streams of material sources are distinctive in their constituent elements, degree of legal authority or for that matter their persuasive instinct too.
The organs or instruments of a sovereign state (i.e., legislature, custom and authority of the President to promulgate Ordinance under article 93 of the Bangladesh Constitution) through which legal rules/laws are being created and known are legal material source. They are not only authoritative but also, as a matter of norms, accepted and followed by all courts of law within the territorial jurisdiction of that particular state. However, the other material source of law (known as historical material source) are unauthoritative in nature and initially not allowed by any courts of law 'as of right', though subsequently may turn into law, if and when the same be argued and put forward before a court to be accepted and thus when accepted, assumed the status of precedent/case-law. Common examples are 'foreign judgments', but sometimes even views and opinions of jurist and authoritative textbook writers also come within this group.
Across different countries of the world, lawyers, while making their submission/arguments before a court often place foreign judgments and decisions in support of their submission/arguments, to convince them thereby not only facilitating entry, integration and acclimatisation of decisions in the realm of legal domain in pursuit of justice, equity and good conscience, but also as a gateway to grant their admittance. This is how advanced and modern version of legal interpretations and findings spread around the world at large and thus, wisdom and erudition of judges and legal luminaries enrich the legal domain.
Looking back, soon after our independence till date, an array of foreign judgements/decisions has been cited by legal counsels of Bangladesh before the higher judiciary and their Lordships upheld and accepted them as just and equitable. In Mrs. Aruna Sen v Govt. of Bangladesh (1975) 27 DLR (HCD) 122, his Lordship D. C. Bhattacharya J., by taking into consideration the English decision of Liversidge v Anderson (1942) AC 206, upheld the view taken by Lord Atkins that "…every imprisonment without trial and conviction is prima facie unlawful…" in cases of preventive detention by executive authority. Taking into consideration the decision of Radul Shak v State of Bihar and another (1983) AIR (SC) 1086 in the Bilkis Akhter Hossain v Bangladesh and others (1997) 17 BLD (HCD) 395 a claim under public law for compensation in case of infringement of human/fundamental rights and freedom was recognised.
There are few noteworthy pronouncements of judgments by the Supreme Court of Bangladesh under constitutional jurisdiction too, like that of – Dr. Mohiuddin Farooque v Bangladesh (1997) 17 BLD (AD), Muhammed Taiyeb v Government of Bangladesh (2015) 23 BLT (AD) 10, Shah Abdul Hannan and others v Bangladesh [Writ Petition no. 3507/1998], Maulana Md. Abdul Hakim v Bangladesh (2015) 67 DLR 83, Children Charity Bangladesh Foundation v Bangladesh and others (2017) 5 CLR (HCD) and Bangladesh National Women Lawyers Association (BNWLA) v Bangladesh and others (2009) 29 BLD (HCD) 415.
Again in the cases of Dine Ara Begum and others v Bangladesh Rubber Industries and others [Civil Appeal no. 1 of 2010], Maksudur Rahman and others v Bashati Property Development Limited and others [Company Matter no. 17 of 1995] and in Hussain Mohammad Ershad v Bangladesh and others (2000) 29 CLC (AD) on the question of application of international obligations of sovereign states on international conventions and treaties respectively were placed before the higher judiciary and were accepted.
In the above mentioned cases, our judiciary was gracious enough in allowing noteworthy decisions of other jurisdictions to get admittance or entry into the legal regime of Bangladesh and be considered as settled principle of law for future generation to cherish and admire the legal worth of such timeless landmark judicial pronouncements. This is how the historical material source of law enriches the domain of legal jurisprudence in our country and the world at large.
THE WRITER IS THE DEAN,
SCHOOL OF LAW, BRAC UNIVERSITY.