Trial against Latif Siddique in corruption case stayed for 6 months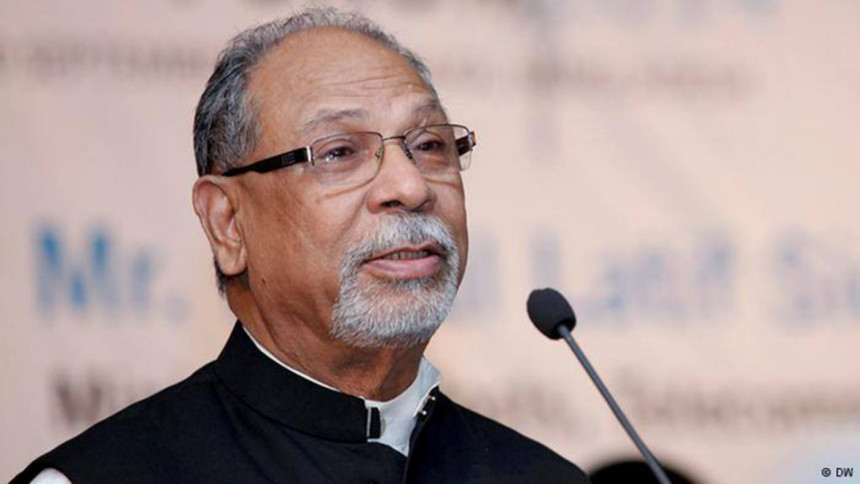 The Supreme Court today upheld a High Court order that stayed for six months the trial proceedings in a corruption case filed against former textiles and jute minister Abdul Latif Siddique.
A six-member bench of the Appellate Division of the SC headed by Chief Justice Syed Mahmud Hossain camp up with the order after dismissing a leave-to-appeal petition filed by Anti-Corruption Commission (ACC) challenging the HC order.
ACC's lawyer Advocate Khurshid Alam Khan told The Daily Star that the trial proceedings in the case will remain halted till disposal of the HC rule.
The HC has been directed to dispose of the rule in six months after receiving the Appellate Division order, he said, adding that Abdul Latif Siddique is now on bail in this case.       
ACC Assistant Director Aminul Islam lodged the case with Adamdighi Police Station in Bogura on October 10, 2017. One Jahanara Rashid, wife of late Harunur Rashid, was also made accused in the case.
According to the case statement, Jahanara Rashid leased a piece of land in Adamdighi upazila -- owned by Bangladesh Jute Corporation -- for three years at Tk 1.2 lakh per year on May 13, 2010.
Despite getting repeated orders from the textiles and jute ministry to pay rent for the land, Jahanara applied to the ministry to purchase the land on November 13, 2011.
The then textiles and jute minister Latif Siddique, without floating any formal tender, sold the land to Jahanara at Tk 23.94 lakh although its market price was Tk 64.63 lakh.