Khaleda's release: Hundreds throng BSMMU amid concern of coronavirus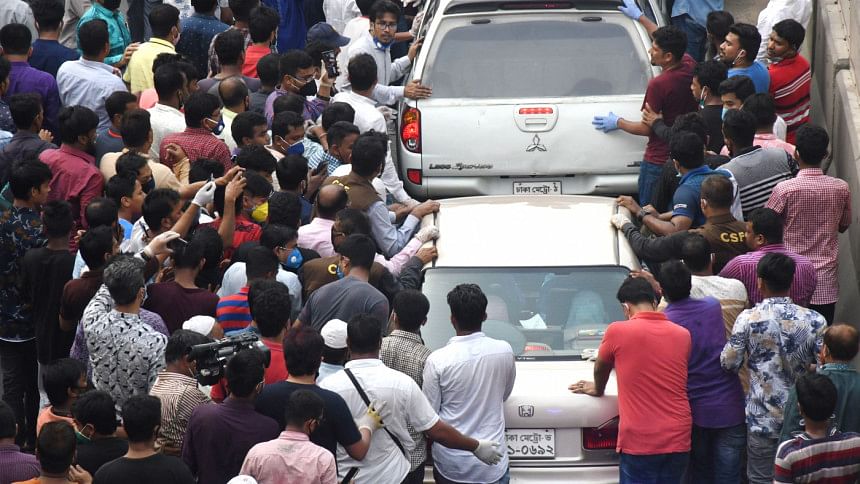 Hundreds of leaders and activists of BNP gathered in front of the Bangabandhu Sheikh Mujib Medical University (BSMMU) today in anticipation of BNP Chairperson Khaleda Zia's release, despite the risk of spreading coronavirus.
They thronged the BSMMU premises since afternoon, despite top BNP leaders including its Secretary General Mirza Fakhrul Islam Alamgir repeatedly asking party men not to gather in front of the hospital as there is a risk of spreading coronavirus.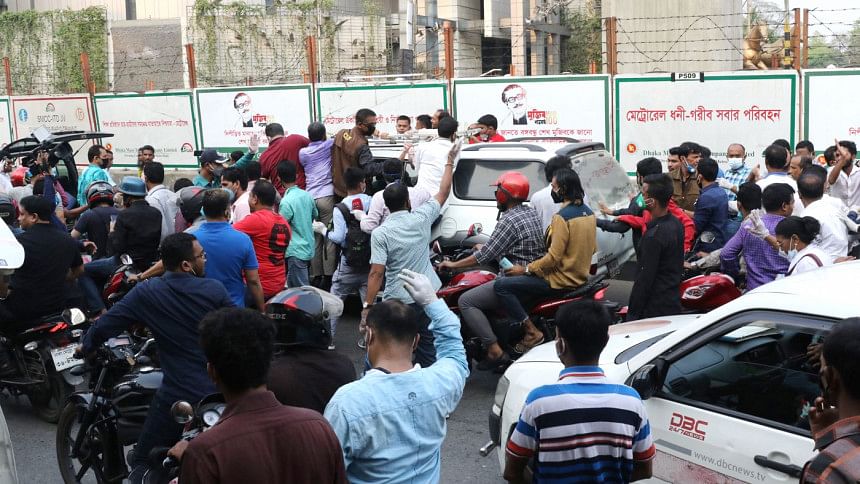 BNP Chairperson Begum Khaleda Zia has been released this afternoon, 25 months after she landed in jail in a graft case.
The government yesterday decided to release her amid health concerns, suspending her sentence for six months.