India launches 'Modicare', world's biggest health scheme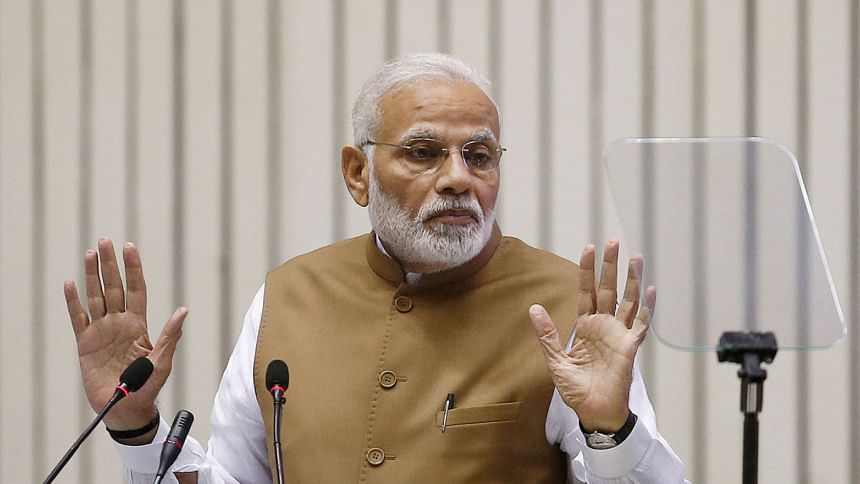 India today launched the world's biggest health insurance scheme which Prime Minister Narendra Modi said would cover some 500 million poor people.
The programme, dubbed "Modicare", promises health cover worth 500,000 rupees ($6,900) to every poor family to treat serious ailments.
The scheme is expected to cost the central and 29 state governments $1.6 billion per year in total. Funding will be increased gradually according to demand.
Modi handed medical cards out at the launch in Ranchi, capital of the eastern state of Jharkhand, calling it a historic day for India.
He called the scheme "a big step towards providing good quality and accessible healthcare to the poor of India. Over 100 million families will benefit."
India's overburdened public health system is plagued by a shortage of hospitals and doctors and most people use private clinics and hospitals if they can afford to.
But a private consultation can cost 1,000 rupees ($15), a huge sum for millions living on less than $2 a day.
More than 60 percent of the average family's spending goes on medicines and healthcare, the government estimates.
Experts have praised the latest programme but say it should have included primary day-to-day healthcare instead of just secondary and tertiary care for more serious and long term treatment.
"Modicare does not extend to primary healthcare, which, we believe, is the weakest link in the provision of public health in India," Rajiv Lall and Vivek Dehejia of the IDFC Institute think-tank said in a column for the Mint newspaper.
"The crucial point is that poorly delivered primary care inevitably increases the burden on health and finance at the secondary and tertiary levels down the line," they said.