Hasina, Modi to inaugurate two rail projects today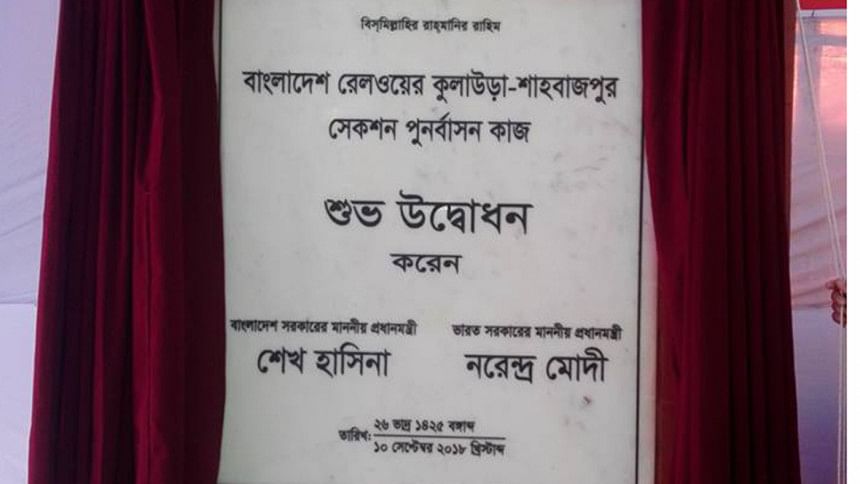 Prime Minister Sheikh Hasina and her Indian counterpart Narendra Modi will inaugurate the construction work of two railway projects through video conferencing today.
The two projects, Kulaura-Shahbajpur section rehabilitation of Bangladesh Railway and Akhaura-Agartala duel gauge rail connectivity (Bangladesh part), will be jointly funded by Bangladesh and India, said an official release yesterday.
The Kulaura-Shahbajpur section rehabilitation project would restore train link between Bangladesh and India as a part of Trans-Asian Railway Network.
Under the project, about 53 kilometres of duel gauge rail lines, bridges and culverts, stations and infrastructure would be constructed and non-interlocked colour light signaling system will be set up.
The estimated cost of the project is Tk 678.5 crore, of which around Tk 556 crore is line of credit (LOC) loan of Indian government, while the Bangladesh government will give the remaining amount, the release added.
Under the second project, around 10 kilometers of duel gauge rail lines, culverts, passenger platforms, platform shades, customs and immigration buildings and rest houses will be constructed with an estimated cost of about Tk 241 crore. The project will be implemented with Indian grant, the release said.