Modi biopic stopped by Indian EC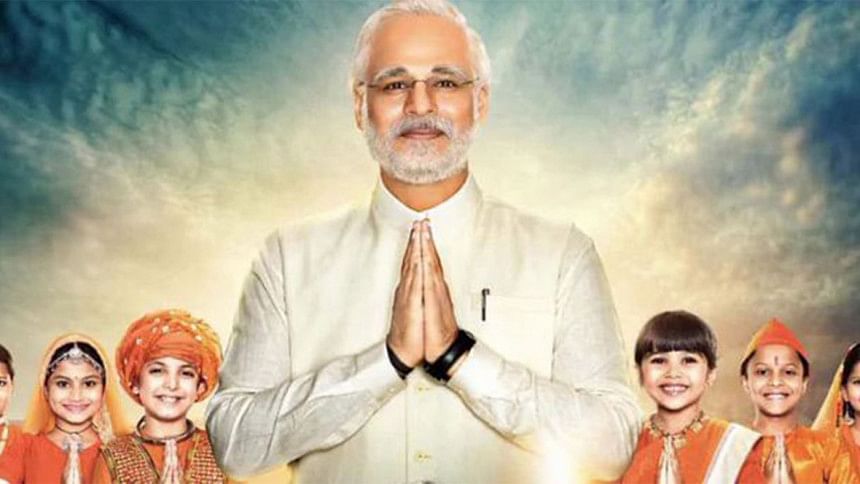 Indian Election Commission has stopped release of a biopic based on the country's Prime Minister Narendra Modi till national elections are over.
The Bollywood film was scheduled to be released tomorrow, coinciding with the start of Lok Sabha polls.
The election commission said the film would disturb the level-playing field, Indian online news portal NDTV reports.
The commission also said that any complaints on this matter will be examined by a panel headed by a retired Supreme Court or High Court judge.
Yesterday, the Indian Supreme Court had dismissed a petition by a Congress leader seeking to stop the release of the film named PM Narendra Modi, saying "too much of court time is wasted on these non-issues", reports the NDTV.
The apex court threw out the petition from the opposition Congress party, saying the biopic was not even certified yet and the matter should be considered by the EC. Under Indian election rules now in effect, the publication of any content deemed as campaign material -- including advertisements, films and even social media -- requires the commission's prior approval.
The Congress alleges that the film's release close to the national election violated the model code of conduct.
Last week, Vibek Oberoi, who plays PM Modi in the film, headlined the controversy surrounding the biopic after he targeted the Congress, wondering "if they are scared of the film or of Chowkidar's danda".
The Congress promptly responded, saying it's a "bogus film of a flop hero, a flop producer and is made on a flop person who has proved to be a zero," NDTV reports.