Indian Army, Navy, Air Force to hold joint press conference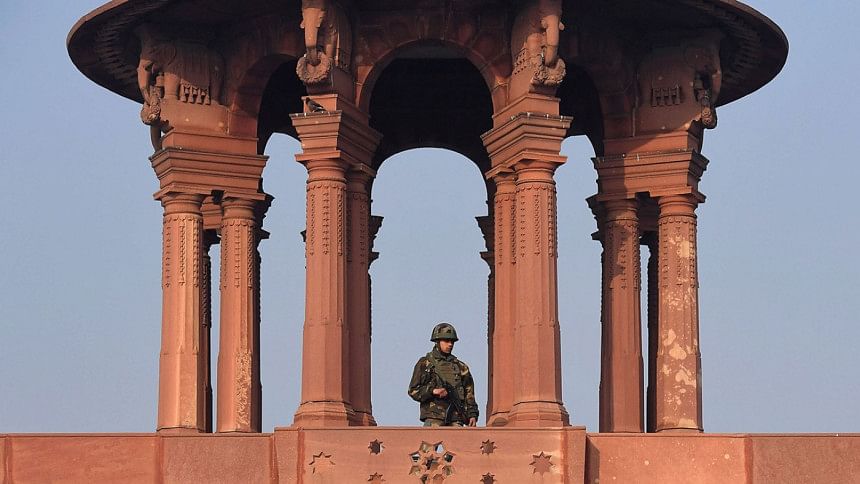 The Indian Army, Navy and the Air Force will hold a joint press conference at 5:00pm today amid heightened tensions between India and Pakistan ever since the 14 February Pulwama terror attack and the subsequent IAF strike against a terrorist training camp of Jaish-e-Mohammad (JeM) across the LoC.
Reports say that the media briefing will not be aired live.
The announcement of the joint press conference – a rare event – comes a day after an IAF pilot, identified as Wing Commander Abhinandan, was captured after his fighter jet was shot down in an aerial engagement with a PAF F-16 which had violated Indian airspace to target Indian military installations.
It is expected that some information will be shared on the steps being taken to get the pilot back as well as the measures being taken in the light of the escalating situation between the two nations which have already fought four wars since Independence.
The Defence Ministry today strongly condemned the treatment of the IAF pilot who is currently in Pakistani captivity.
"We believe that the Pakistan air intrusion was an attack on military installations. We believe that the Indian Air Force Pilot (IAF) was ill-treated by the Pakistan Army in violation of the Geneva Convention," the Ministry said in a statement.
"We believe that the Pakistan Army is actively supporting the Jaish-e-Mohammed and is harbouring the leaders including Masood Azhar in its facilities," the Ministry added in the statement.
Citing sources ANI reported that New Delhi has demanded the immediate release of Wing Commander Abhinandan
Pakistan, however, claimed that the pilot is "safe and healthy" while adding that a decision on whether he will be given the Prisoner of War status will be taken in a couple of days.
Quoting the Pakistan Foreign Office spokesperson Dr Muhammad Faisal, Dawn reported, "India has raised the matter of the pilot with us. We'll decide in a couple of days what convention will apply to him and whether to give him Prisoner of War status or not."
Copyright: The Statesman/ Asia News Network ( ANN)