3 more infected with Covid-19 at Rohingya camp
1,275 families quarantined as IOM scrambles to contain spread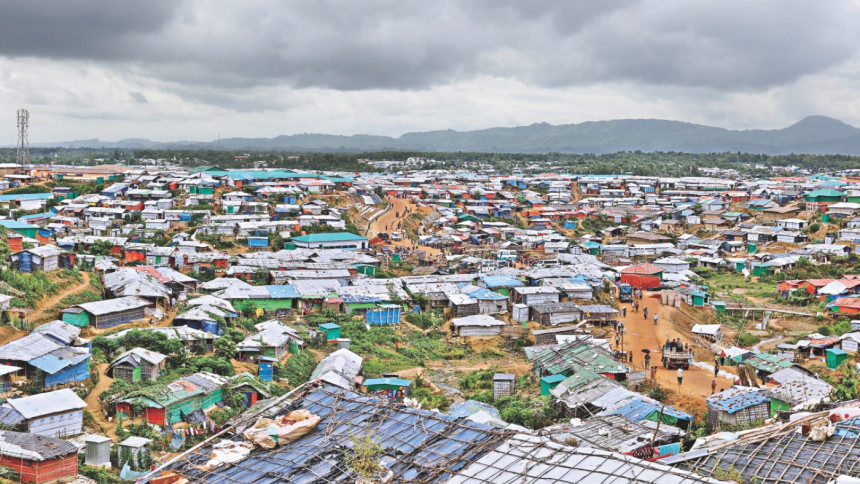 Three more Rohingya refugees tested positive for Covid-19 at Ukhia refugee camp today, a day after the first novel coronavirus case was reported in the camp.
Dr Anupam Barua, principal of Cox's Bazar Medical College, said 21 people, including the three Rohingyas, tested positive for Covid-19 in the district today.
He said 184 samples were tested on the day at the field lab of the Institute of Epidemiology, Disease Control and Research (IEDCR) set up at Cox's Bazar Medical College.
Meanwhile, around 5,000 Rohingya refugees from 1,275 families at Ukhia refugee camp were placed under lockdown today.
Dr Abu Toha Rezowan, chief health coordinator at the Refugee Relief and Repatriation Commissioner's (RRRC) office in Cox's Bazar, said Block-F of Kutupalong Lombasia Rohingya camp was placed under lockdown after the first coronavirus case was reported.
"Around 5,000 Rohingyas live in that block and they were asked not to come out of their homes until further notice. The daily essentials will be supplied to them from the RRRC's office during the lockdown," he told The Daily Star.
Sources at the district administration said the Rohingya man who tested positive for Covid-19 on Thursday was sent to the isolation centre, run by the International Organisation for Migration (IOM).
Besides, his seven family members were under observation by the UN body. Their samples would likely be collected for Covid-19 testing.
Some 1.1 million Rohingya refugees live in squalid camps in Cox's Bazar. Of them, around 750,000 took shelter in Bangladesh since a brutal military crackdown was launched in Myanmar's Rakhine State in August 2017.