Myanmar must do more to protect Rohingyas: UK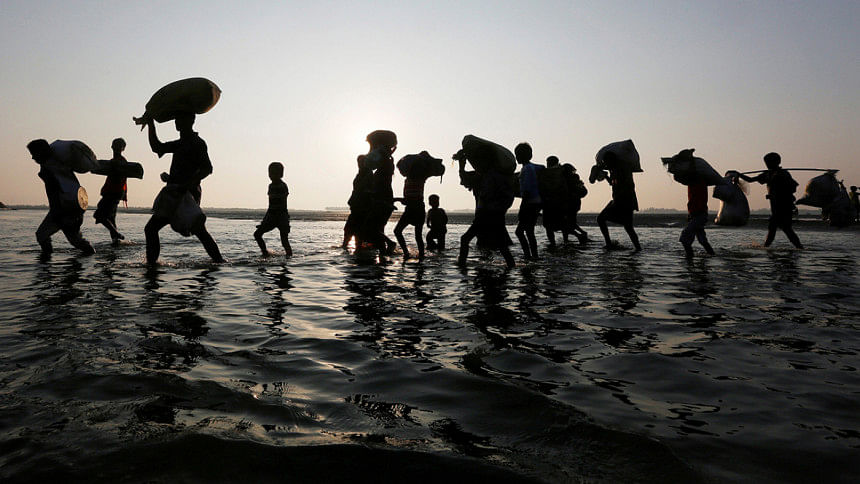 The UK government has welcomed the verdict of International Court of Justice (ICJ) against Myanmar and said the country must do more to protect the Rohingyas.
"We welcome the International Court of Justice's decision today (January 23) on provisional measures. The Court was clear that Myanmar must do more to protect the Rohingya," Heather Wheeler, UK Minister for Asia and the Pacific, said in a press statement on Wednesday.
"The Independent Commission of Enquiry's admission of atrocities and its recommendations are an important first step towards meaningful domestic accountability, though we don't agree with much of the Commission's analysis," she said.
READ MORE: Protect Rohingyas from genocide
"We encourage the Government of Myanmar to comply with the provisional measures, which are legally-binding, and implement the Commission's recommendations," she added.
In a landmark ruling on Wednesday, the top court of the United Nations, ordered Myanmar to prevent acts of genocide against the country's persecuted Rohingya minority and to stop destroying evidence.
In an unanimously-ruled order issued by a panel of 17 judges, and read by presiding Judge Abdulaqawi Ahmed Yusuf, the court on Wednesday upheld the provisions of the 1948 Genocide Convention - saying Myanmar had "caused irreparable damage to the rights of the Rohingya".
The Hague-based ICJ rejected arguments made by Myanmar's civilian leader Aung San Suu Kyi in December and set out urgent steps for the majority Buddhist nation to end the violence.
In November, the Gambia filed a suit against Myanmar alleging it was committing "an ongoing genocide against its minority Muslim Rohingya population". It also asked the court to impose emergency measures following a 2017 military crackdown by Myanmar that sent around 740,000 Rohingyas fleeing into neighbouring Bangladesh.
UN investigators last year branded the bloody expulsion a genocide, and called for the prosecution of top generals -- including the powerful army chief. They also accused one-time democracy icon Suu Kyi and her government of complicity in the atrocities.