Rohingya robber killed in Cox's Bazar gunfight: Rab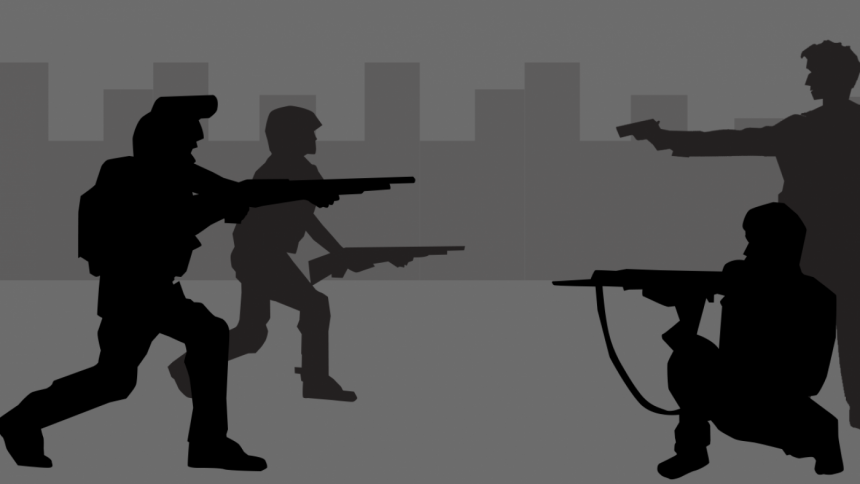 A Rohingya man, identified as a robber by law enforcers, has been killed in a "gunfight" with Rapid Action Battalion (RAB) in Cox's Bazar.
The deceased was identified as Md Ilias (40) of D-block at Rohingya camp number 26 in Teknaf. 
The incident happened at Jadimora Rohingya camp in Teknaf upazila early today, following a clash and subsequent gunshots at the Nayapara Rohingya camp last night that left 13 injured, our Cox's Bazar correspondent reports quoting RAB officials.
Zakir, a ringleader of a Rohingya robber gang, and his group went to Nayapara camp for extortion money and engaged into the clash around 9:00pm, said Mirza Shahed Mahtab, company commander of Rab-15 of Teknaf camp.
In an attempt to detain Zakir, the elite force conducted a raid at Jadimora camp, where the group opened fire on the law enforcers. Rab members retaliated, triggering a gunfight around 3:00am, the Rab official said.
Four people including the robber Ilias and three Rab men were injured during the gunfight, said Mirza.
Doctors of Teknaf Upazila Health Complex declared Ilias dead after he was rushed to the hospital, he added.
Other injured took primary medical treatment from the health complex, the company commander said.
Two firearms and four bullets were recovered from the spot, he added.