Rohingyas may be threat for security if not repatriated soon: PM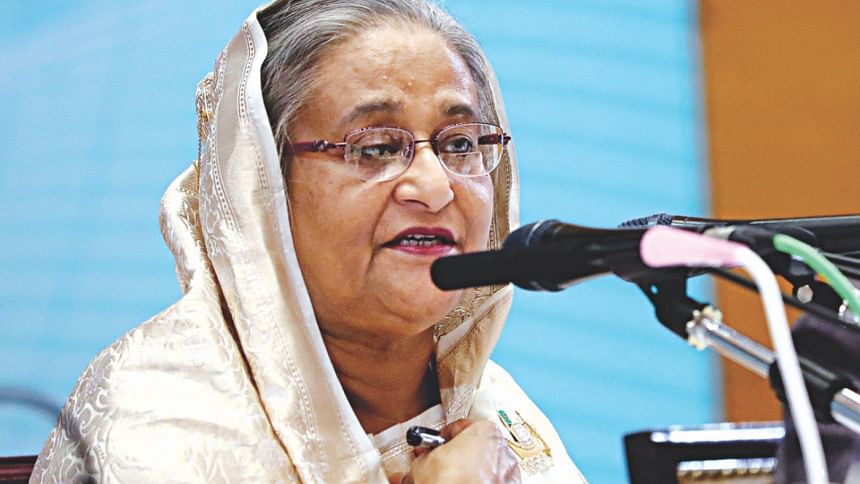 Prime Minister Sheikh Hasina today told parliament that the security and stability of Bangladesh may be hampered if the displaced Rohingyas cannot be repatriated soon.
In reply to a question from Awami League MP Nur Mohammad from Kishoreganj-2, the premier said, "If we can't send the displaced Rohingyas back soon, there is an apprehension that our security and stability will be hampered."
The prime minister's question-answer session was tabled due to time constraint paving the way for more MPs to speak on the proposed national budget for 2019-20 fiscal.
Around 71 MPs were scheduled to participate in the budget discussion for today.
In the scripted answer, the premier informed the House that: "It is a very tough matter for us to arrange food, clothes and accommodation for the over 11 lakh Myanmar nationals for an indefinite time."
Hasina also said: "This is why the government has taken diplomatic efforts to find out a permanent solution of the crisis by sending the forcibly displaced Rohingya people back to their motherland."
The prime minister also said the displaced Rohingyas, who are deprived of basic rights by the Myanmar authorities, are naturally suffering from dissatisfaction.