Myanmar needs to take action for Rohingya repatriation: Miller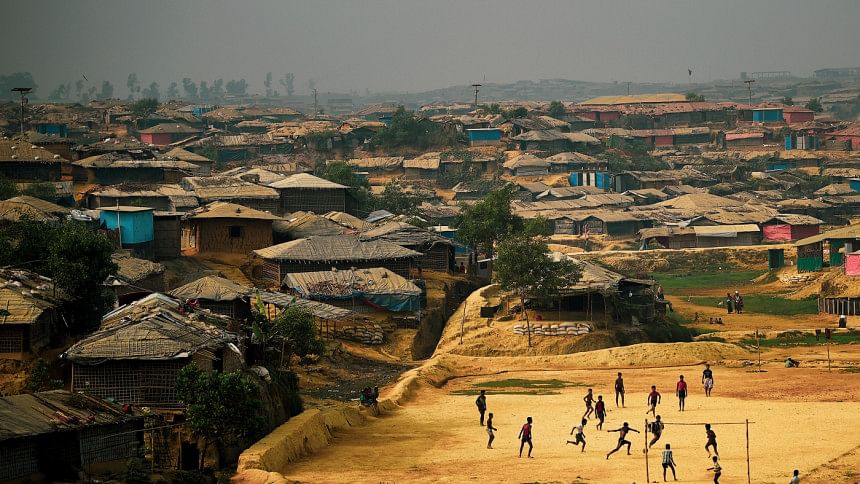 US Ambassador to Bangladesh Earl R Miller today said Myanmar needs to take action so that Rohingyas can return to their homeland.
Myanmar must create the conditions on the ground in that country so that all the Rohingyas can return to their home in a safe, dignified manner, he said.
The US Ambassador made the remarks while talking to reporters after visiting the historic Keane Bridge over the Surma River in the city.
He said the international community did step up pressure on Myanmar and the US is working in partnership with Bangladesh to make sure this happens.
Bangladesh is now hosting over 1.1 million Rohingyas and most of them entered the country since August 25, 2017.
Miller on August 24 said they would continue to put pressure on Myanmar to create conditions on the ground for the "voluntary, safe, dignified and sustainable" return of all Rohingyas to Myanmar's Rakhine State.
Despite all the preparations on August 22, no Rohingya turned up to avail of the "voluntary" repatriation offer given to them to go back to their place of origin prompting the authorities to suspend the repatriation process.
Bangladesh and Myanmar signed a repatriation deal on November 23, 2017, but there has been little progress.
On July 29, Bangladesh handed a fresh list of 25,000 Rohingyas from around 6,000 families to Myanmar for verification before their repatriation to Rakhine State.
With the latest list, Bangladesh has so far handed the names of around 55,000 Rohingyas to the Myanmar authorities and around 8,000 of them have been verified.
On January 16, 2018, Bangladesh and Myanmar inked a document on "Physical Arrangement", which was supposed to facilitate the return of Rohingyas to their homeland.
The "Physical Arrangement" stipulates that the repatriation will be completed preferably within two years from the start.
The first batch of Rohingyas was scheduled to return on November 15 last year but it was halted amid the unwillingness of Rohingyas to go back for lack of a congenial environment in Rakhine.