Rare disease: DMCH to form medical board tomorrow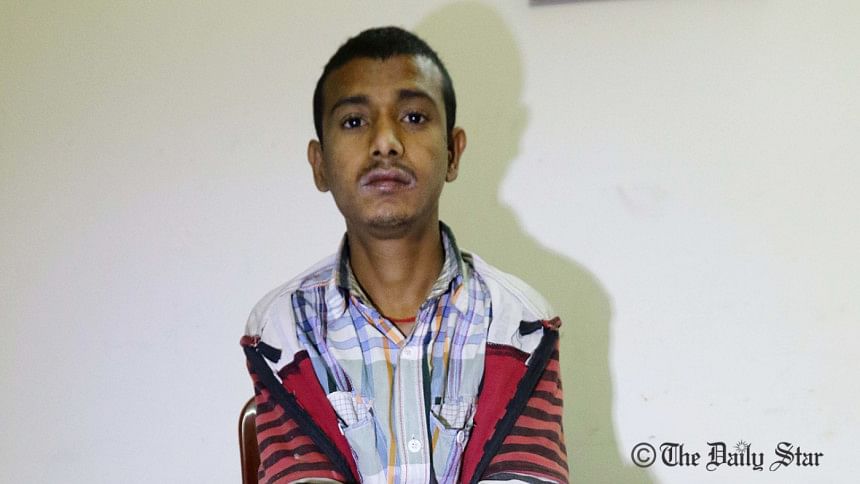 Doctors at Dhaka Medical College and Hospital will form a medical board tomorrow for the treatment of a patient who was admitted there with a rare disease commonly known as "tree-man" disease.
The patient, Abul Bajandar, 25, from Khulna, has been shifted to the DMCH around 8:30am today with tree like roots growing from his hands and legs.
A rickshaw-van puller from Khulna, Bajandar has been suffering from this disease called Epidermodysplasia verruciformis for the past six to seven years.
Earlier, he was admitted to Gazi Medical College Hospital in Khulna.
Dr Samanta Lal Sen, chief coordinator of National Institute of Burn and Plastic Surgery of the DMCH, said the doctors will decide on his treatment after forming a medical board of experts.
On duty doctors visited Abul Bajandar at the burn unit where he has been admitted today, Dr Samanta Lal said.