Start therapy early for autism to maximise benefits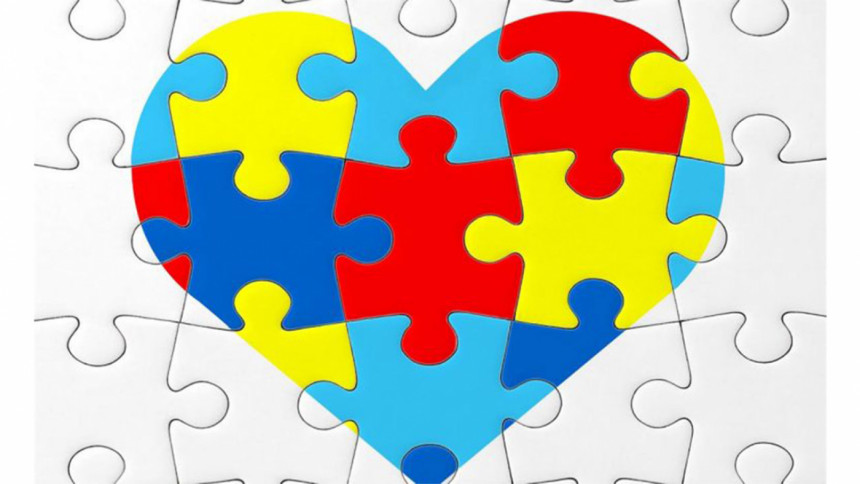 My child does not talk! He doesn't like socialising with other children. She avoids looking at me in the eye. My child plays with his toys in repetitive ways.
If you have a child with Autism Spectrum Disorder (ASD), these are some of the early traits you may have noticed in your child.
ASD is a developmental disability that can cause significant social, communication and behavioural challenges.
In 2013, the American Psychiatry Association merged four conditions – autistic disorder, childhood disintegrative disorder, pervasive developmental disorder-not otherwise specified and Asperger syndrome – into one umbrella diagnosis of ASD.
"We need to look at the child as a whole before making a judgement," says consultant developmental paediatrician Dr Subhashini Jayanath.
"Basically, we look at social communication, interaction, attention and their reciprocity.
"We take into account a little bit of language and non-verbal communication.
"The second component we observe is behaviour and that's the one most people notice, that is repetitive behaviour or rigidity, the need for routine, not liking change, loud noises, certain colours, textures or food.
"They also exhibit sensory-seeking behaviour such as licking, smelling things or putting objects into their mouth."
Usually by the age of two, medical specialists can make a diagnosis, except in cases that are very mild or unclear.
Current research also shows that ASD can be detected as early as 10 months of age.
It is unclear what causes ASD. There is a genetic component, but how much genes, biology and environment are to blame respectively is still unknown.
The inheritance pattern is also complex and it doesn't necessarily mean a parent with ASD will produce a child with ASD, although the risk is increased.
However, if parents have one child with ASD, the chances are high that their next child may have ASD too. There are families with two or three autistic children.
The latest report from the US Centers for Disease Control and Prevention (CDC) reveals that one in every 59 children in the United States has been diagnosed with ASD.
Although there is no data on ASD in Malaysia, greater awareness within the medical fraternity and the public has led to the rise in the rate of diagnosis of ASD.
Dr Subhashini, who recently authored Autism in Short: A Handbook for Parents, says: "I'm trying to build a database of clinical patients here so that we can start somewhere, but it's not enough, because there needs to be a population-based study.
"However, in the past three years, there has been an increase in the number of referrals we're getting at University Malaya Medical Centre (UMMC).
"It used to be four patients a week, but now it's around 10 on average.
"If you look at the clinic distribution of patients, initially we saw children with learning issues and Down syndrome, but now, 80% of referrals we're getting are for suspected ASD – so there is definitely a shift."
Sometimes, parents may find that while their child interacted well before, the quality of interaction deteriorated subsequently. That's a red flag.
"This is usually when the parents or schoolteachers bring up these concerns," notes the University Malaya paediatrics department senior lecturer.
Therapeutic pathways
While there is no cure for ASD, there are evidence-based treatment options available. These include speech therapy, occupational therapy, early intervention treatment and applied behaviour analysis (ABA).
Many of these services are affordable and available in government hospitals, but the wait list is long.
Speech therapy can help autistic children who have major issues with language.
"The ones that can talk may repeat without comprehension. They are verbal, but not functionally communicative.
"For the children who are non-verbal, a speech therapist can also play a role and do things with picture cards to communicate.
"Parents may understand their child and can anticipate his needs, but the child also needs to be understood by other people," says Dr Subhashini, adding that there is a dire need of speech therapists in the government sector.
In UMMC, patients have to wait a few months for a session with a speech therapist.
Each one-on-one session is long, and although the child would only need a few sessions, the next one is not until a few months later.
"In the meantime, I tell parents to do activities with the child, such as reading, or I show them online resources they can refer to," says Dr Subhashini.
Meanwhile, occupational therapists help the autistic child with social skills and activities of daily living, eg feeding, eating, drinking, dressing, etc.
They also work on hand or fine motor skills such as writing.
Currently, ABA is only available in the private sector. Because it is costly, the majority of patients cannot afford it. A quick check around shows that a half-day session begins from RM1,000 a month.
Dr Subhashini says: "There is a big gap between people who can afford it and people who can't.
"Some early intervention centres do offer a modified version of ABA.
"Not everyone needs ABA and I don't always prescribe it. I usually tell the parents there are things they can do at home and that's more important.
"You can go for any sort of therapy, but parental involvement is key."
Government initiatives in Malaysia
Once the child is diagnosed, he or she is eligible for a special needs (OKU) card. While the term OKU may be off-putting to some parents, the card acts as a passport to obtain services.
It is important for parents to understand that some children with ASD can worsen over time, and if they don't seek therapy, the child will regress.
There is no harm in therapy, which is free for children in government centres with the OKU card or who are registered in government schools .
If the therapy has a good outcome and the child doesn't fulfil the criteria any more, the doctor can write a letter to the Welfare Department to de-register the OKU card if stigma is a concern.
For early intervention, the government offers special education schools, along with the Integrated Special Education Programme (PPKI) and Inclusive Education Programme (PPI) in over 2,000 national schools.
The PPKI sees special needs students, including those with ASD, study in the same school as mainstream students, but in different classes, while the PPI sees special needs students immersed with mainstream students in the same classes.
There are also community-based rehabilitation centres for children and adults with a variety of disabilities, including ASD, who need help with basic activities of living.
Then there is the Permata Kurnia Centre in Sentul, Kuala Lumpur, an NGO that provides education solely for children with ASD below the age of six, which was set up in 2015.
This is an early intervention centre with the intention of preparing children with ASD for mainstream schooling. Referral for the programme is done through hospitals.
Some high-functioning children with milder ASD can make it in mainstream school on their own merit, although the social aspects of school can be a bit challenging.
The majority will need some sort of support in school, eg a shadow aide or special needs teacher who sits with them.
In terms of IQ, many children with ASD have above average IQ, while 20% will have savant or genius-level skills, which can be spotted early.
"If they have the skill, you want to try to support that, but I always tell the parents, don't go to the extent that you neglect basic things like self-care and independence in other ways.
"It doesn't need to take over everything else," says Dr Subhashini.
Parents often ask if there is a particular diet the child should adhere to.
She says, "We don't have enough evidence to say what works and my fear is that if they exclude a lot of things, the child will get nutrient deficiency and that's not good for their normal growth.
"Some of these children have sensory issues, which predispose them to be picky eaters, then if you restrict them further, they are less likely to get the nutrition required.
"Cost-wise, it's a drain to get special foods, so if you have limited resources, channel them to something that will work and concentrate on therapy, instead of trying diets or foods that may or may not work."
Depending on their level of occupational and interpersonal functioning, children with ASD can eventually carve a career for themselves.
"Not everyone can live independently, but ideally, we hope everyone can be fully integrated into society.
"There are many people who were never diagnosed with ASD, but now that we're more aware of it, we're sort of putting everybody under the microscope.
"But then, there is also a possibility of overdiagnosis. We try our best and only label them once we're sure."
Effect of digital devices
Dr Subhashini advises parents to minimise their child's exposure to screentime on digital devices.
Many parents tell her, when asked, that they introduce their child to a digital device as soon as they can sit, which is around six to seven months of age.
"There's a misconception that children learn a lot from these devices.
"Yes, you do … the child may copy and imitate, but she may not understand what she is doing; she doesn't get that two-way interaction that you get from the main carer.
"If you ask me, any child below 18 months should have zero screentime. It's not that excessive screentime causes ASD, but it doesn't help with their interaction skills."
There is also an increasingly large group of children who don't exhibit all the features of ASD, but seem to behave like they are autistic and are being referred to medical specialists at less than 18 months of age.
"When you ask the parent about screentime, they admit it is excessive. Usually, when you cut that down, there is a noticeable difference in the child three to four months later," says Dr Subhashini.
Copyright: The Star Online/ Asia News Network (ANN)