Cycle rally held in the Capital to mark World Cancer Day 2021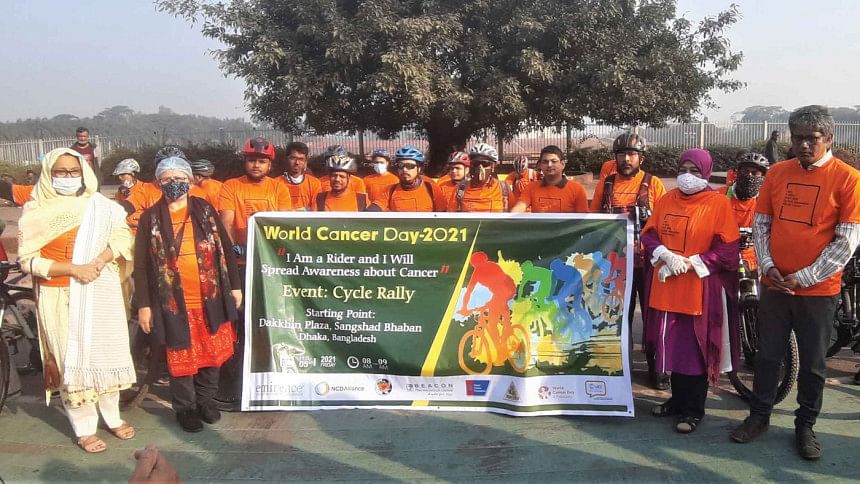 A bicycle rally was jointly organised by Eminence Associates for Social Development in collaboration with Bangladesh Non-Communicable Disease Forum (BNCDF) in front of the National Parliament House recently to celebrate World Cancer Day 2021 and create public awareness about cancer, says a press release.
Worldwide, 15 million people die each year from non-communicable diseases (NCDs). In terms of physical risk, economic impact, and medical expenses, cancer is one of the most harmful of NCDs.
At present, about 1.5 million people are suffering from cancer in Bangladesh. Eminence is working on non-communicable diseases in Bangladesh since 2003. In its continuation, this cycle rally was organised to create cancer awareness and increase responsiveness in cancer prevention and treatment at the national level.