Govt to provide health cards to poor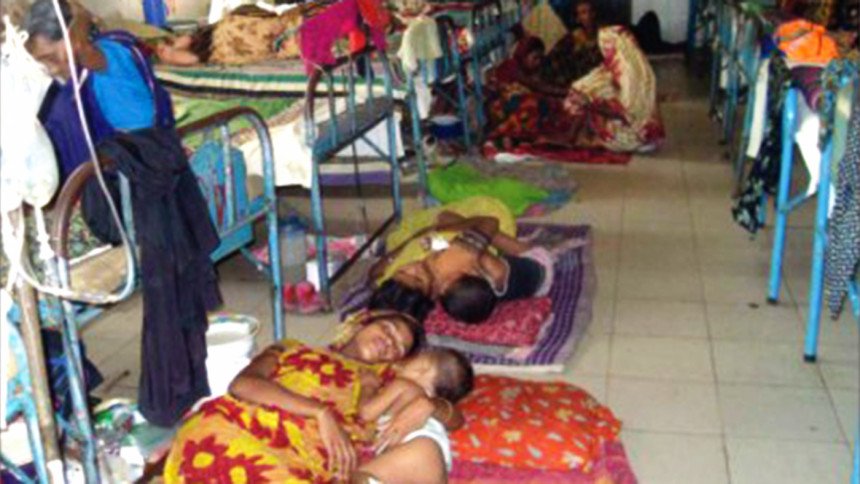 The government today signed a deal with an insurance company to provide health cards to poor people under a pilot project.
Under the project, one lakh health cards will be provided in three upazilas -- Kalihati, Madhupur and Ghatail -- of Tangail district, to poor families living under the poverty line. Each family will get one card.
Health Economics Unit under the Health Ministry and Green Delta Insurance Company signed the deal in this regard at the ministry.
The health cardholders will be able to get admitted to hospitals in the upazilas and avail of treatment of 50 diseases with diagnosis and medicine free of cost.
The government will pay Tk 1,000 a year to each family as health premium against which they will be able to avail of treatment up to Tk 50,000 a year.
Speaking on the occasion, Health Minister Mohammad Nasim said poor people across the country will get health card in phases.
"People with the card will be able to receive treatment at upazila-level hospitals. If the treatment facility isn't available at the upazila level, then the cardholder will be able to receive treatment at district-level hospitals. If necessary, private hospitals, fulfilling certain standard, will come under the coverage," he added.
The minister also said the government's electoral pledge was to bring poor people under health coverage and this programme will be implemented as part of that.
The minister informed that Prime Minister Sheikh Hasina will formally inaugurate the programme in January next.