No beef, mutton sale in Sylhet for indefinite period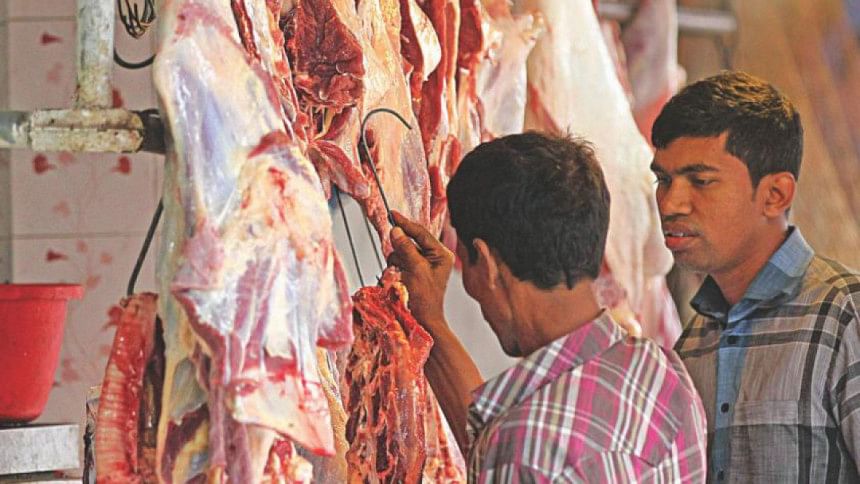 Traders stopped selling beef and mutton in Sylhet city this morning for an indefinite period. They are demanding a hike in meat prices set by Sylhet City Corporation.
The decision was taken at a meeting of the Sylhet City Meat Traders' Association around 1am today (April 7).
Ahead of the month of Ramadan, the Sylhet City Corporation set the price of beef and mutton at Tk 600 and Tk 850 respectively.
But traders claim that they have been incurring loss selling meat at the prices set by the city corporation.
Abdul Khaliq, general secretary of the Sylhet City Meat Traders' Association, said, "We face loss if we sell the meat at these prices. We held a series of meetings with the Sylhet mayor over the issue for almost a month. But as the matter was not settled, he stopped selling meat."
He said, "Beef and mutton are sold at a much higher price at different areas outside Sylhet city….. the sale of meat will remain halted until our demand is met."