Modi orders for stronger genome sequencing amid threat of 3rd Covid-19 wave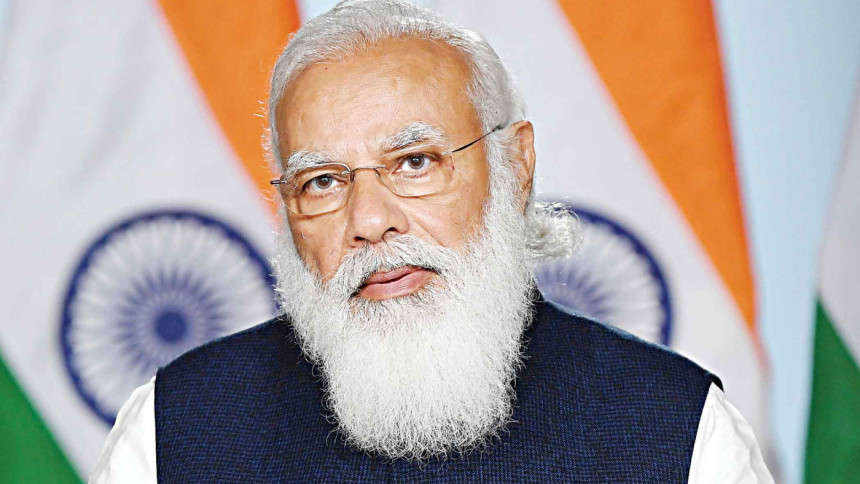 With the season of major religious festivals across India amidst concerns of a possible third wave of Covid-19, Prime Minister Narendra Modi has stressed the need for constant genome sequencing in order to monitor emergence of new variants of coronavirus.
Modi instructed stronger genome sequencing at a high-level meeting in New Delhi on Friday evening, reports our New Delhi correspondent, quoting a readout issued by the PMO.
The Indian PM came up with the instruction after senior officials briefed him about declining active cases, preparedness of health systems for a possible third wave, availability of medical oxygen and production, supply and distribution of Covid-19 vaccines.
The PM was told that across the world, there are countries where the number of active Covid cases continues to remain high and in India too, the figures from states like Maharashtra and Kerala indicate that there can be no room for complacency, the PMO said in the readout.
The officials informed him that the Indian SARS-CoV-2 Genomics Consortium (INSACOG), a consortium of 28 national laboratories to monitor the genomic variations in the SARS-CoV-2, are monitoring the possible mutations. Sewage sampling is also being done for genomic surveillance.
The INSACOG has noted that neither Mu nor C.1.2 variations, first noticed in South Africa, has been seen in India so far and Delta and its subline ages are the dominant Covid-19 variants circulating across India.
However, the consortium of the labs has called for a stronger implementation of genome sequencing from international travelers, who test positive for Covid-19, in view of the emergence of Mu and C.1.2 variants, which have higher immune escape ability from vaccines, health ministry officials said. Mu variant has been found in Colombia and Ecuador.   
Modi also called for rapid augmentation of oxygen availability, including oxygen concentrators, cylinders and PSA plants.
Efforts are also on to install 961 liquid medical oxygen storage tanks and 1,450 medical gas pipeline systems with an aim to support at least one such unit per district.