Govt extends suspension of Khaleda's jail sentence for 6 months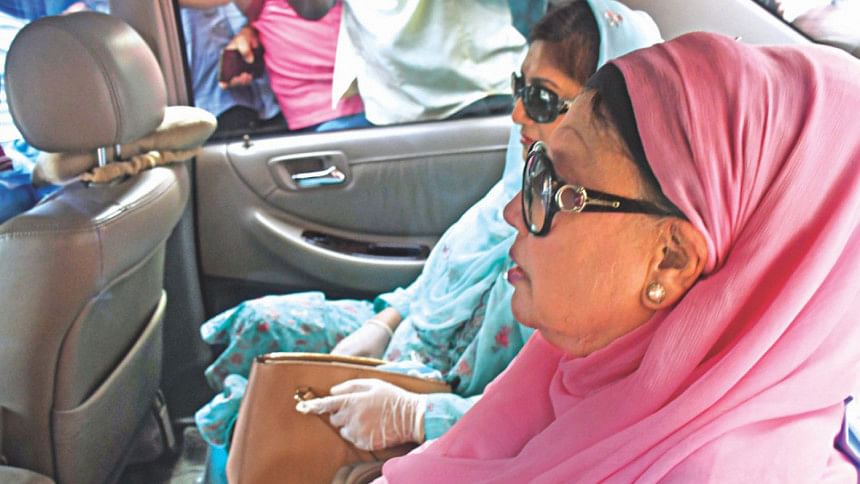 The government has extended for six months its earlier order that suspended the jail sentence of BNP Chairperson Khaleda Zia and released her from jail custody.
The home ministry issued a gazette notification to this effect today.
The notification said Khaleda Zia will receive treatment at her home and she cannot go out of the country during this period.
In the notification, the ministry said the government has suspended the jail sentence of Khaleda Zia as per Section 401(1) of the Code of Criminal Procedure (CrPC) following the legal opinion of the law ministry.